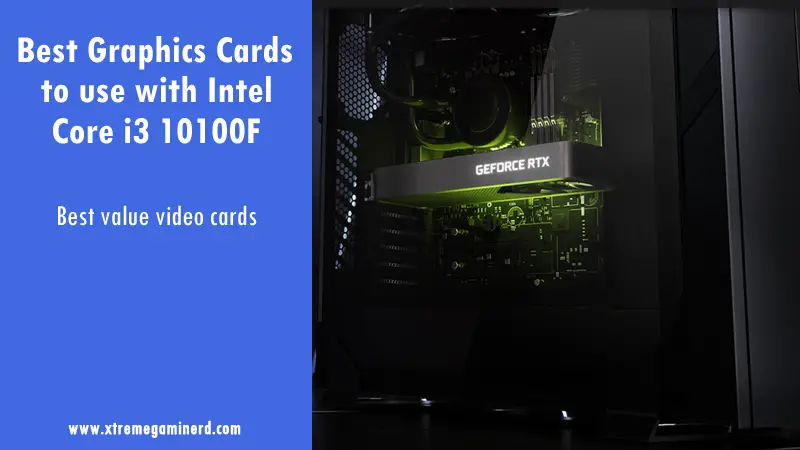 Being a $100 processor, Intel Core i3 10100F doesn't lack the horsepower required for smooth gaming performance. Even with a powerful graphics card, it's highly unlikely that you will face any kinds of bottlenecks, at least at 1080p resolution.
With 4 cores and 8 threads, the i3 10100F is the fastest i3 processor ever and due to the hyperthreading it really improves gaming and productivity performance. Unlike a few years back, now you can actually put it with a much better graphics card to achieve better graphics quality and more framerates.
However, it is important to know from where you should start and at which point you need to stop in terms of budget and the graphics card choice. Here in this post, I am listing the top 5 graphics card to use with i3 10100F.
The list is based upon current graphics card availability, value for the money and the possible bottlenecking.
Nvidia Geforce GTX 1050 Ti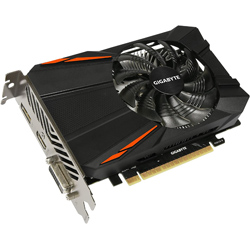 Specifications
Architecture- Pascal
VRAM- 4GB GDDR5
Clock speed- 1430MHz(Boost)
TDP- 75W
Although it is now 5 years old, due to the shortage and sky-rocketing GPU prices around the world, the GTX 1050 Ti is again in the game and is once again very popular than before. Aside from this fact, GTX 1050 Ti is actually a real deal when it comes to 1080p gaming.
For most games, it is capable of running them smoothly on medium-high settings. This card although cannot max out settings in every game but for its original pricing of around $130-$150, it is surely the best card for this price as it can deliver 40-50 fps easily.
It is especially best suited for those who play competitive games like CSGO, Fortnite, Valorant, etc. although it can also run AAA titles just fine but settings need to be tweaked in order to achieve a smooth gameplay experience. Good thing is that it not only performs well but is also power-efficient with a max TDP of 75 watts. This means that you won't even need an external power PCI-E cable to power it up.
Nvidia Geforce GTX 1650 Super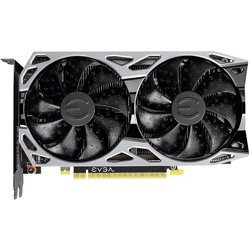 Specifications
Architecture- Turing
VRAM- 4GB GDDR6
Clock speed- 1755MHz(Boost)
TDP- 100W
For a little more price, GTX 1650 Super is an ideal choice for less than $200 that gives an average of 30% more fps in most games. 30% is really solid and takes the gaming experience to a different level. With this card, you no longer have to compromise on settings as you would with GTX 1050 Ti.
Most games will run with 60+ fps with high to ultra settings at 1080p and that's the sweet spot many gamers are looking for. This is perhaps the best budget graphics card that will fulfill the expectations of the majority of gamers. With
It comes with a faster 4GB GDDR6 memory that runs at 12Gbps and needs only 100 watts through a single six-pin connector. With i3 10100F, this is surely a very balanced choice that is perfect for a $500-$700 gaming build and I recommend this combo as a starter pack for a decent 1080p gaming experience.
Nvidia Geforce GTX 1660 Super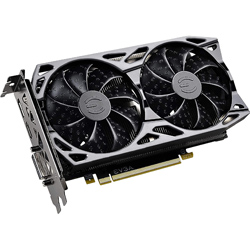 Specifications
Architecture- Turing
VRAM- 6GB GDDR6
Clock speed- 1830MHz(Boost)
TDP- 125W
GTX 1660 Super is the bigger sibling of GTX 1650 Super and shares the same Turing architecture. However, due to higher VRAM, more Cuda Cores, higher boost clock speed and other specs being higher, it is roughly 15-25% faster than the 1650 Super which makes a lot of difference in fps.
This allows you to play graphical intensive titles even on ultra settings with constant 60 fps. Simply put, this is the no-compromise 1080p gaming solution that features 6GB VRAM for taking those textures at ultra quality.
Currently, it has no better competitor for less than $250 and it will be perfect for building a $700-$800 gaming PC.
Related- Best motherboards for Intel Core i3 10100F
AMD Radeon RX 5600 XT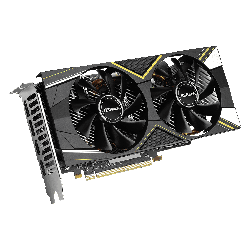 Specifications
Architecture- Navi
VRAM- 6GB GDDR6
Clock speed- 1750MHz(Boost)
TDP- 150W
Nvidia was killing it for almost every price range and for $300, Nvidia has GTX 1660 Ti and RTX 2060 for a little more. AMD's RX 5600 XT put both these GPUs aside and proved to be the best sub $300 graphics card in the market.
It is significantly faster than the GTX 1660 Ti and Super and maintains a good competition with the RTX 2060 for $30-$50 less price. Although getting this card for less than $300 is not easy but if you can then do it. It is not only a great 1080p gaming killer but can easily play most titles at 1440p resolution by tweaking some settings for smooth 60 framerates.
It comes with 6GB GDDR6 memory that runs even faster than the VRAM on GTX 1650 S and 1660 S at 14Gbps and requires 150 Watts of reliable power supply.
Nvidia Geforce RTX 3060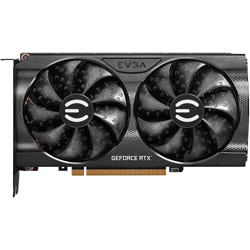 Specifications
Architecture- Ampere
VRAM- 12GB GDDR6
Clock speed- 1882MHz(Boost)
TDP- 170W
RTX 30 series graphics cards were released to replace the RTX 20 series GPUs and it is unfortunate that these cards were almost non-existent a few months before. They are still overpriced like any other card, so keeping that thing aside, the RTX 3060 is a damn good card.
It not only beats the RTX 2060 easily but also beats the RX 5700 XT by a few per cent which makes it a great value card for $330-350. With this not only you will get higher frame rates but you will also get improved performance with Ray Tracing and DLSS 2.0 compared to the RTX 2060. It comes with 12GB of VRAM that is insane for any game and you can max out any setting making gaming more fun than with any other above-listed card.
It also comes with Resizable bar support which Turing cards don't have. It enables both the GPU and CPU to access textures, shaders, and geometry for faster data transfers. In other words, it enables the processor to use all of the VRM when required. Thankfully, this technology will work with the i3 10100F as the Resizable bar is compatible with RTX 30 series GPUs and Intel's 10th and 11th gen processors.
Final words
Considering the specs and price of Intel i3 10100F, it is recommended to not go above RTX 3060 or the 3060 Ti. For those high-end GPUs, it is more recommended to go with something like i5s or Ryzen 5/7 series processors. Intel i3 10100F will perform great with any of the listed GPUs and I don't suggest going below GTX 1050 Ti at any cost so that you are getting the most from your processor.
What do you think about these graphics cards? Let me know in the comments section below.