Xtremegaminerd.com is supported by the readers. The purchase you make through our links may get us some commission and doesn't cost you an extra penny.
---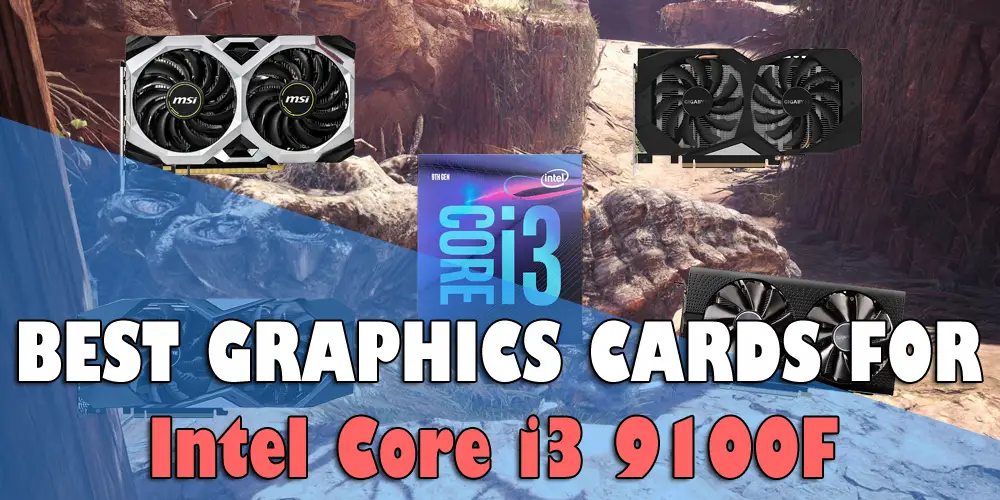 Introduction
Right now if you ask me what's the best budget processor that should help you reach 60 fps easily with a mid-end graphics card, then my answer would be i3 9100F. I trust it more than the Ryzen 3 3200G and 3400G because it is superior in gaming for its price when combined with a dedicated graphics card and with its 4 cores, it is enough for most of the AAA titles at 1080p resolution.
We have already seen how i3 8100 performed and this one is more power-efficient and yet around up to 10% faster than the former. This makes it a better buy for any budget Gaming PC and the best thing right now is that it is cheaper than ever due to the price drop after the Ryzen 3rd gen CPU series release. Now it's under $90 which enables anyone to build a Gaming Computer with this chip for less than $500 with a good budget graphics card.
The important thing in getting good performance with this chip is that you combine it with a graphics card that can perform up to its full potential without getting bottlenecked by it. You should also make sure that you don't buy a graphics card which leaves a lot of potential of this processor unused which will result in lower performance. For this purpose, I have done the research for you and have listed out the best graphics cards that are potentially the best match for i3 9100F. Read everything carefully and in case you are still confused in your choice, then you can contact me in the comments section.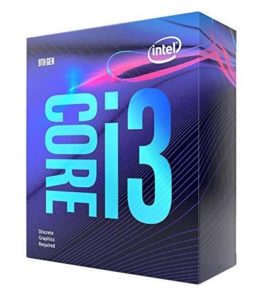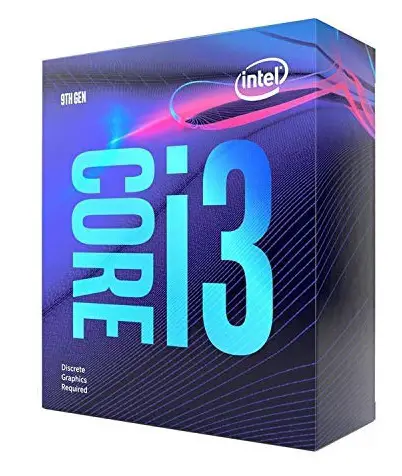 ---
ZOTAC Gaming GTX 1650 OC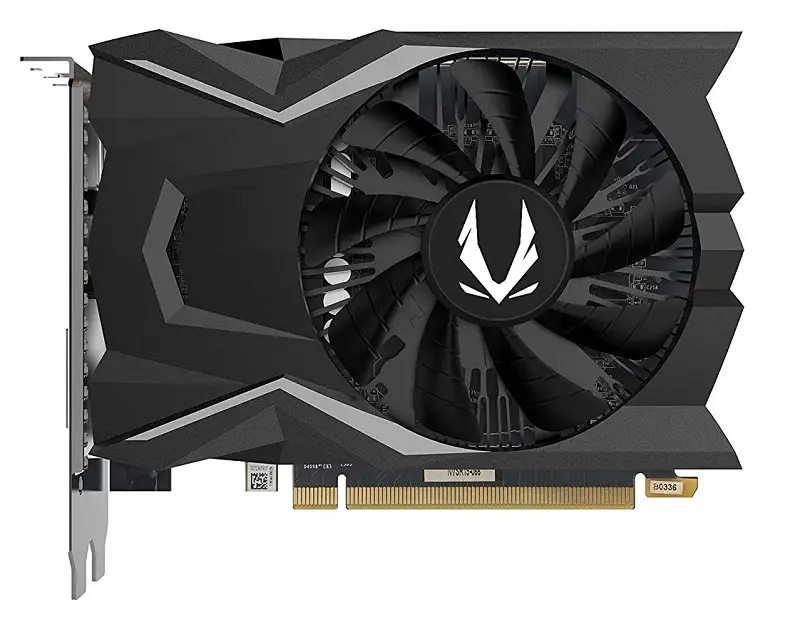 The least I can recommend is the GTX 1650 which is the slowest GPU in the Turing architectured GPUs but do not underestimate it because it is faster than the GTX 1050 Ti which was a great GPU for 1080p high settings gaming. This GPU fills the gap between GTX 1050 Ti and GTX 1060 and thus can easily provide you with 60fps on most of the games from high to ultra settings.
This Zotac card has 4GB of VRAM and a boost clock of 1695MHz which are ideal for good performance. The best thing about this card is that it is very power-efficient just like the GTX 1050 Ti and doesn't require any external power supply. Its TDP is 75 Watts which means that it can draw the power just from the PCI-Ex 16 slot of the motherboard. It will perform with its full potential when combined with i3 9100F but if you want to take more advantage of the processor, then consider the next option.
---
Sapphire Radeon Pulse RX 590 8GB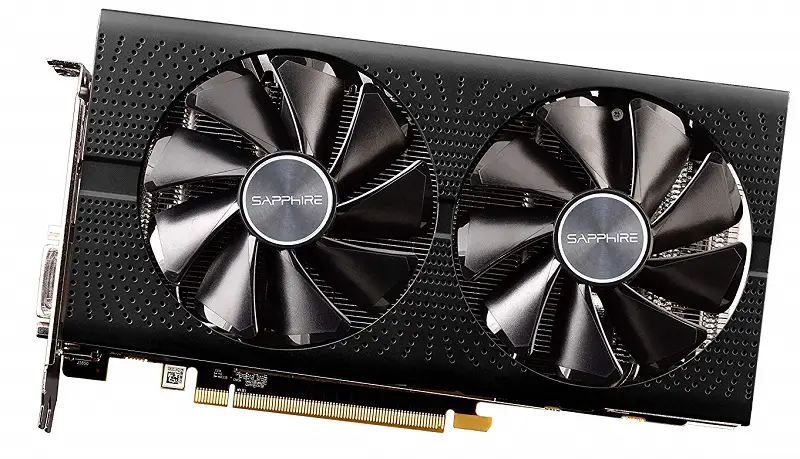 With 2304 Stream Processors and 8Gb of GDDR5 memory, this card is a beast and beats almost every mid-end graphics card including the RX 580 and GTX 1060 which makes it a perfect buy for only $200. For only $200, I believe that there is no other GPU currently that can beat it and can provide you with a better value.
It can max out games at 1080p with more than 60 fps in almost every game and will be much better than the GTX 1650 when combined with the i3 9100F. It will make i3 9100F perform up to its full potential and should make your Gaming PC future proof at least for 2-3 years for 1080p resolution, if not on ultra then at least on high settings.
---
GIGABYTE GTX 1660 Ti OC 6G
If anyone can compete directly head to head with the AMD RX 590, then it is only GTX 1660 Ti. Although the GTX 1660 Ti costs much more than the RX 590, it's one of the best matches for the i3 9100F that can max out games at 1080p resolution. When compared to the RX 590, it goes up to 15% more in performance when combined with a high-end CPU as shown in the video below and you can expect around 5-10% increase in performance with i3 9100F.
This card has 6GB of GDDR6 memory which is much faster than that of the RX 590 and has a speed of 12Gbps. So, it will be definitely faster even though it has 2GB less video memory. Currently, most of the games can let you bump up the graphical settings to ultra if your VRAM is around 6GB and you don't need to worry about fps dips. This card will make your CPU run at its full potential.
---
GIGABYTE RTX 2060 SUPER WINDFORCE OC 8G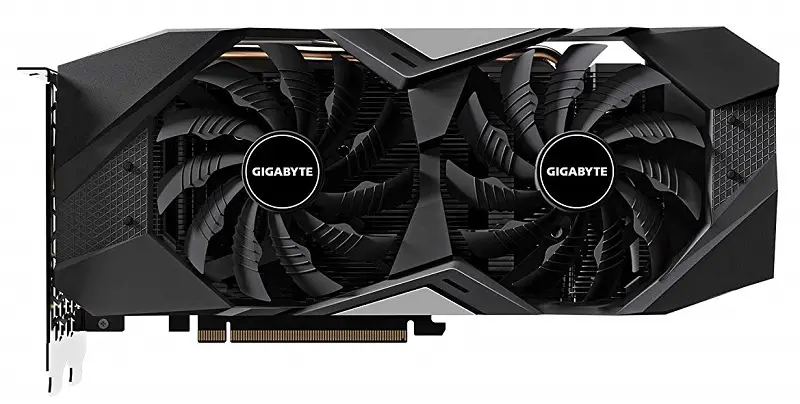 You might argue with me that RTX 2060 Super is too powerful and it should be combined with something like i5 9600K or at least i5 9400F, and you are right in this case but it doesn't mean that because i3 9100F has only 4 cores, it can't handle this GPU. If you remember the time when 4 core i5's were prevalent for gaming, they also had only 4 cores and they were able to handle the mid-end as well as high-end GPUs perfectly.
Similar is the case with i3 9100F which although isn't unlocked, but still gives more performance than those i5s. RTX 2060 Super is a very powerful mid-high-end card which can play most of the games with 60fps at 1440p, but i3 9100F is still enough to handle the horsepower this GPU can offer. Although, it is not the best match for RTX 2060 Super, but in case you already have this processor and want the most out of it, then you can't go wrong with this video card. If you don't believe me, then check out the video below which compares 4 different processors with this GPU and you will find out that i3 9100F isn't that behind for its price.
---
Conclusion
When the name i3 comes to the mind, most of us think that it must be an entry-level stuff for gaming and should only opt for when we have very low budget but the fact is that it is a great CPU to build a solid mid-high-end Gaming PC that can handle games up to 1440p easily and that's not a budget Rig at all. With any of the above-listed GPUs, you can go with anyone depending upon your budget and you shouldn't go below GTX 1650 nor you should go above RTX 2060 Super to get the perfectly balanced PC build for Gaming. You can let me know in the comments section if you have any other doubts.