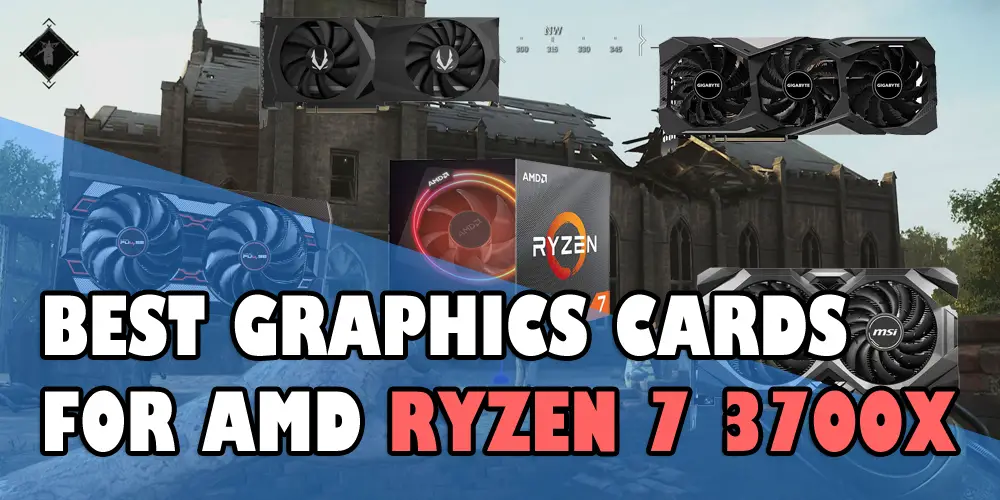 Introduction
It was very unlikely a few years back when AMD wasn't in the competition as much it is now that it can produce something very competitive to the Intel processors. But AMD did it and brought the Ryzen 3rd gen series CPUs and among them is the fast high-end Ryzen 7 3700X processor which features 8 cores and 16 threads costing less than $350.
This CPU has a very fast single-core performance and competes directly with the i7 8700K in Gaming and gets beaten by i7 9700K by a small margin which is not visible most of the time by naked eyes unless you open Fraps. This makes 3700X a good buy because it performs very well at a price lower than that of 9700K but features 16 threads instead of 8.
As it has a lot of potentials, you simply shouldn't buy any GPU you come across otherwise you will hinder its performance. There are fortunately great GPUs both from Nvidia and AMD that provide decent frame rates at 1440p resolution on ultra settings. I don't recommend going with a GPU with 3700X that is meant for 1080p gaming only because if you want 1080p gaming performance, then go and buy Ryzen 3600 or lower. Ryzen 3700X should be used at least for 1440p gaming.
I have listed down the top 4 GPUs for this great processor that will provide you with the most value for your money and in case you have something else on your mind, then feel free to comment in the comments section.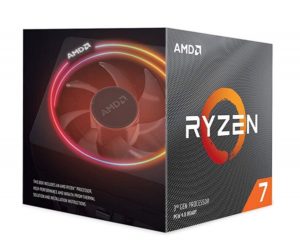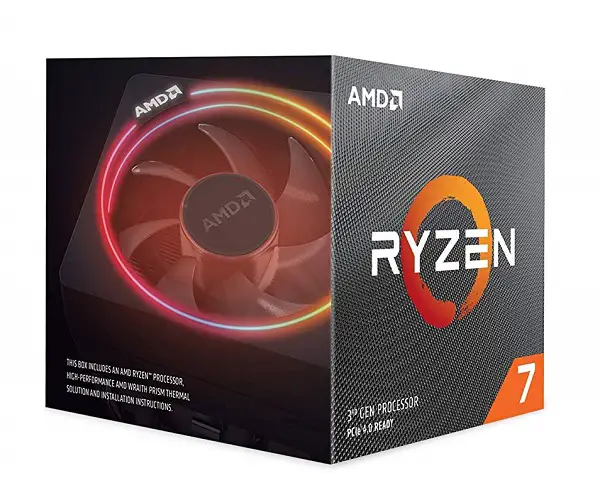 ---
Sapphire Radeon Pulse RX 5700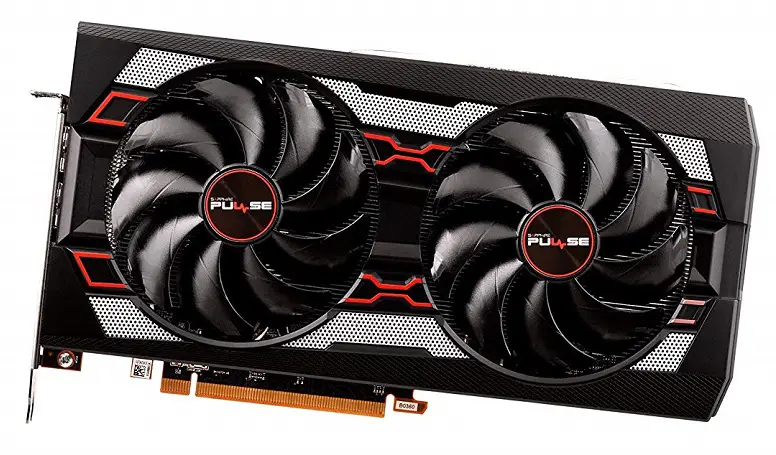 AMD's newest RX series GPUs have already proven themselves to be the best 1440p gaming cards for a lower price than what Nvidia is offering. The RX 5700 is truly a beast that has no competition for $350. This card from Sapphire is one of the newest in the AIB cards right now you can buy. RX 5700 features 8GB of GDDR6 memory that is enough for handling any game setting at 1080p as well as 1440p.
This is something that AMD made to compete with the RTX 2060 but it easily beats it and competes with the RTX 2060 Super. This card is cheaper than the RTX 2060 Super and will provide almost equivalent performance in most of the games. The Pulse edition has a great design with dual-fans that also has a metal backplate with awesome design.
This card is clocked at 1540MHz but has two more modes: Game Mode- 1700MHz and Boost Mode- 1750MHz which means it is factory overclocked and will provide more fps than the reference edition. It has a TDP of 180 watts which is comparable to the RTX 2060 Super and will run easily on a 500 watts of power supply. The only disadvantage of this over the RTX 2060 Super is the absence of Ray Tracing technology but there are only a couple of games which can take advantage of that. So, better go with the RX 5700 that costs much lower.
---
MSI Gaming RX 5700 XT Mech OC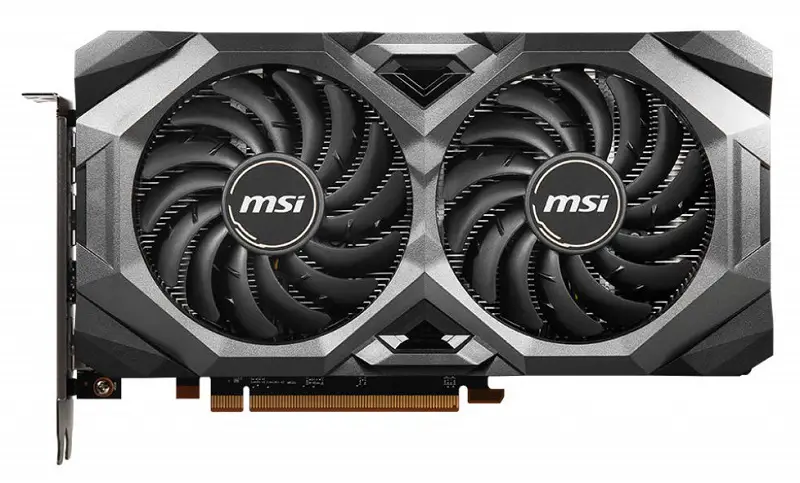 The next recommended card is the RX 5700 XT from MSI. This is the Mech OC edition which is compact and should fit in most of the chassis, be it ITX or ATX. This card is again one of the first releases in RX 5700 XT AIB cards and has a higher clock speed as compared to the RX 5700 XT reference edition. It has a boost clock speed of 1925MHz which is 20MHz more than the reference edition. This difference isn't great but the cooler design is much better as compared to the single fan blower style card which is louder and produces more heat.
It features the same 8GB of GDDR6 memory but has some specs higher than the RX 5700 like the Stream processors are increased from 2304 to 2560 and the base and boost clocks. There are some other specs changed as well such as the Texture units and TDP which now sits at 215 watts but it doesn't affect choosing of power supply greatly. This card directly competes with the RTX 2070 but costs much lower. I believe that for only $400, this card is a fantastic alternative for the RTX 2070.
---
ZOTAC GAMING RTX 2070 SUPER Twin Fan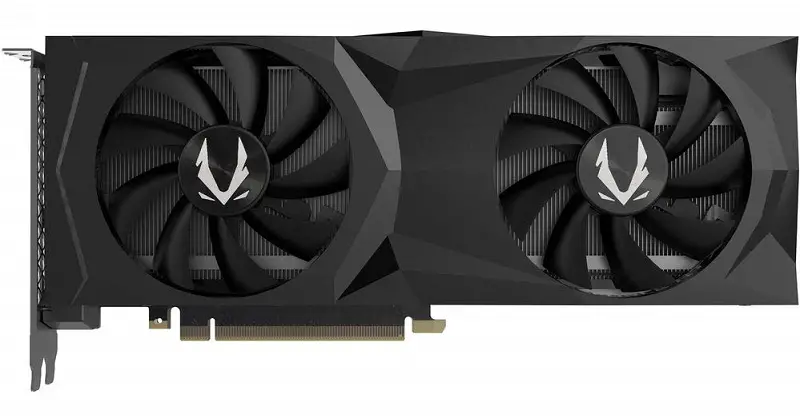 RTX 2070 Super came right after the RTX GPU series. It featured faster performance than the original RTX 2070 because of the increased specs by Nvidia. RTX 2070 was although a great GPU for 1440p gaming but at the same cost why not buy something that's significantly faster? Yes, the RTX 2070 Super is around 10% faster than the RTX 2070 and this alone makes it worthy of your buy.
RTX 2070 Super and RX 5700 XT are very much close in performance and it really becomes tough to decide between the two. RTX 2070 Super is although a little faster in most of the games than the RX 5700 XT but the price difference makes the RX 5700 XT a better value. If you think that a little more fps is required on your display, then surely you can go with the RTX 2070 Super but I will still recommend saving some money and going with the RX 5700 XT. Rest you can decide by the following video.
---
GIGABYTE RTX 2080 Super GAMING OC
RTX 2080 Super is the successor of the RTX 2080 but here Nvidia didn't bring anything significant to increase the performance. Nvidia increased 128 Cuda Cores, Memory speed and memory bandwidth on the RTX 2080 Super but the increases are not that great which makes the RTX 2080 Super only 5% faster than the RTX 2080. The point here to buy RTX 2080 Super instead of the RTX 2080 is that the price of both the cards is same.
RTX 2080 Super can currently be bought around $750 and the Gigabyte Gaming OC edition is a great choice under $750 which provides a big heatsink and triple fans for cooling. This card is clocked at 1845MHz which is 30MHz more than the founder's edition card. As the cooling is sufficient on it, you can take the clock speeds of both the Core and Memory higher than the stated specs. This will increase its performance and you will be able to play games on 4K with close to 60 fps on ultra settings.
This card is truly the best match for Ryzen 3700X and will unleash the best performance you can have for gaming.
---
Conclusion
Ryzen 3700X is so powerful that it is useless to even think about that it will get bottlenecked by any high-end GPU. You can literally combine it with two high-end GPUs like two RTX 2080 Super cards and still receive the maximum from the GPUs. Ryzen 3700X not only performs good in gaming but it is also a productivity CPU which will let you do both the things effectively if you combine it with a good GPU like the above-stated ones. Going less than RX 5700 isn't recommended with this processor but if you want to go higher than the RTX 2080 Super, then you can do so but I would suggest combining it with something like i9 9900K or Ryzen 3900X.