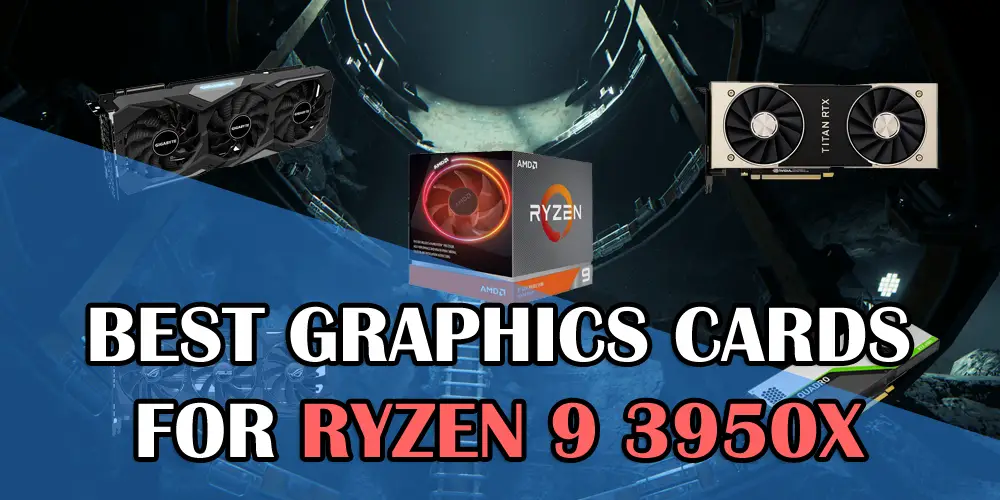 For the last couple of years most PC enthusiasts, gamers and even mainstream users have witnessed huge changes in the world of technology especially the entire world of computer hardware has witnessed a revolutionary change. The most notable change has been brought by AMD during the revelation of their first Ryzen series processors.
Recently AMD introduced the latest Ryzen 9 series processors, with the inclusion of Ryzen 9 3900, Ryzen 9 3900X and, Ryzen 9 3950X  during July. After looking at its specification, anyone can conclude that these new processors are top-notch performers.
Why use Ryzen 9 3950X?
The Ryzen 9 3950X is having 16 CPU cores along with 32 threads and comes with a base clock of 3.5Ghz and can be boosted up to 4.7Ghz. The 3950X is having a higher number of CPU cores and threads than that of its earlier sibling Ryzen 9 3900. All of these processors have been built on the latest high-performance x86 Core "Zen 2" architecture using TSMC's 7nm process, which enables 3rd Gen Ryzen Processors like the AMD Ryzen 9 3950X to deliver the highest single-thread and multi-thread performance of any mainstream desktop processor.
The all-new Zen 2 architecture allows the latest 3rd  gen processors to handle up to 15% more instructions-per-cycle along with 2X L3 cache capacity, floating-point throughput, OpCache capacity, and Infinity Fabric bandwidth. However, the main debate rises when this processor is compared for its performance against gaming scenarios.
Its Gaming Performance and GPU Recommendation
No matter how AMD depicts the Ryzen 9 3950X for gaming, in reality, it doesn't perform quite well against its renowned competitor, the Intel Core i9 9900K which has fewer cores than the 3950X. The difference in performance is because games don't entirely depend on the core counts or even thread count.
However, when it comes to animation or image processing or even video rendering, the Ryzen 9 3950X is a beast and leaves the Core i9 9900K way behind. Therefore, one might ask, who should invest in this one? The answer is quite simple, if you are only looking to play games, then the Ryzen 9 3950X would not be the best choice. But if you are someone who is into animation or video rendering or other image processing works, and at the same time do play games during free time, then this will be the perfect processor for you.
The Ryzen 9 3950X needs a discrete graphics card to run, but which graphics card should one get that will be the perfect match to get the full potential of this beast. We try to narrow down the best GPUs that we consider will be a perfect match for this processor.
The choice of a graphics card depends on the way of your usage. If you are into animation or video editing stuff but want to play some AAA PC games when you are having some leisure time then the RTX 2070 Super or the RTX 2080 Ti is undoubtedly the best choice.
GIGABYTE RTX 2070 Super Gaming OC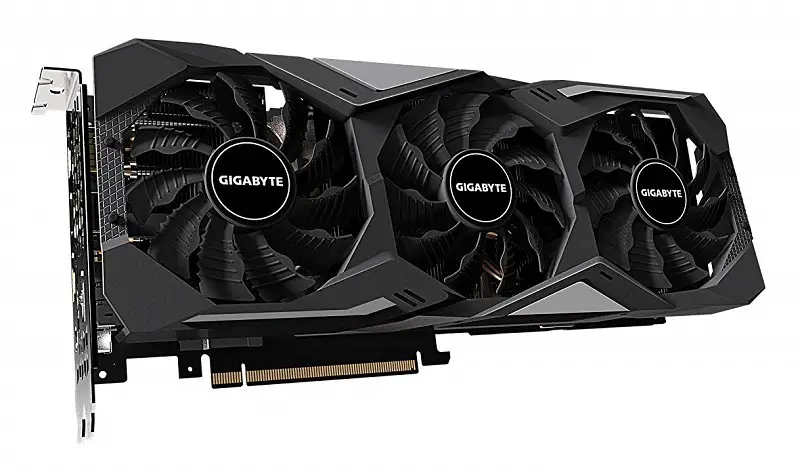 RTX 2070 Super is based on the same Turing architecture as the original RTX 2070 uses but offers significant performance improvements. There are many variants of the RTX 2070 Super currently available in the market to choose from. If you are likely to have nice gaming experience in 1440p or even at 4k and at the same time want to stream your gameplay then the RTX 2070 would not let you down in any aspect. This is the minimum recommendation to be used with Ryzen 9 3950X. Check out Full Specs Here.
---
ASUS ROG STRIX RTX 2080TI Overclocked 11G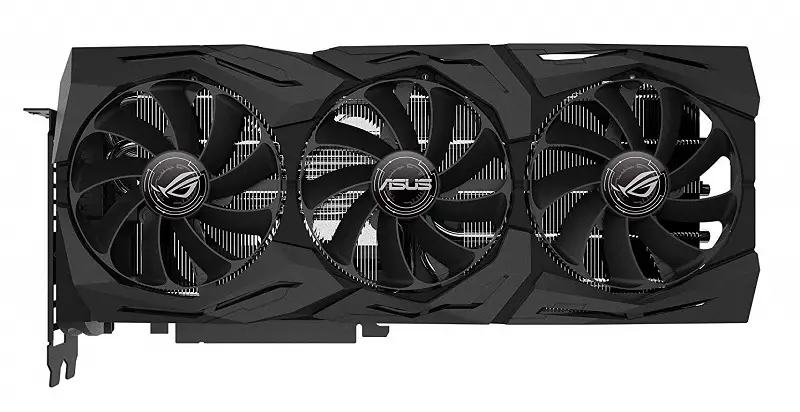 The RTX 2080 Ti is the best card in the entire RTX series and is a serious performer when comes to gaming or even animation or rendering works. When it comes to real-time comparison, the performance of RTX 2080 Ti is almost six times that of GTX 1080 Ti.
So if you want to have a wonderful gaming experience in ultra graphics setting and at 4k resolution then it can well be said that the RTX 2080 Ti should be your choice. The RTX 2080 Ti's founder edition offers a base clock of 1350Mhz which can be boosted to 1635 along with 11GB GDDR6 memory and 616GB/s memory bandwidth.
Now if you are more into media and animation kind of stuff, then there are indeed other options to choose from. The Nvidia Quadro and Titan series graphics cards are for those users who are serious when it comes to the field of professionalism. These cards are meant to fulfill the demands of professional workflows with GPU accelerated ray tracing, deep learning, and advanced shading. Check out Full Specs Here.
---
NVIDIA QUADRO RTX 4000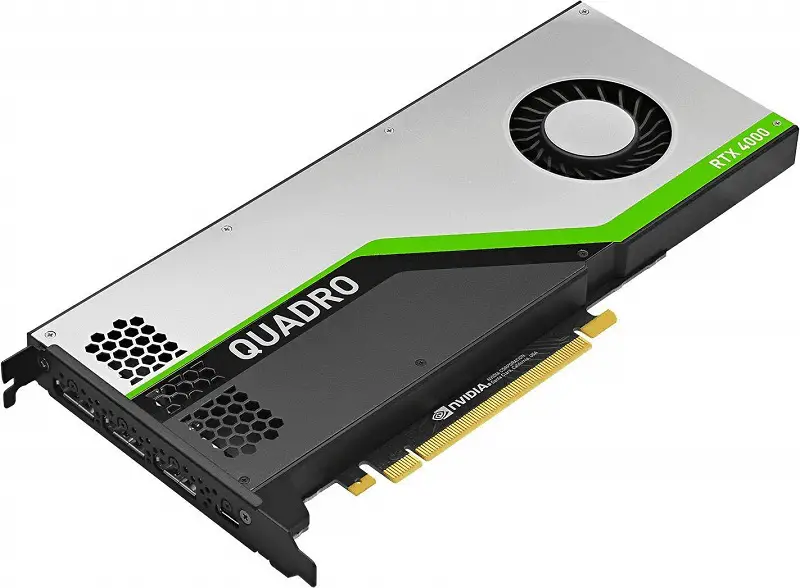 The NVIDIA Quadro RTX 4000, powered by the NVIDIA Turing architecture and the NVIDIA RTX platform, delivers best-in-class performance and features in a single-slot PCI-e form factor.
The Quadro RTX 4000 is aimed for pure professionals and thus it comes with certain special features such as native screen capture and 4K recording capabilities that make sharing content much easier. One can design a complex gaming model during their work hours and during their leisure time, they can play their favourite games. Check out Full Specs Here.
The detail specification of the Nvidia Quadro RTX 4000 is as follows:
| | |
| --- | --- |
| CUDA Parallel-Processing Cores | 2,304 |
| NVIDIA Tensor Cores | 288 |
| NVIDIA RT Cores | 36 |
| GPU Memory | 8 GB GDDR6 |
| RTX-OPS | 43T |
| Rays Cast | 6 Giga Rays/Sec |
| FP32 Performance | 7.1 TFLOPS |
| Max Power Consumption | 160 W |
| Graphics Bus | PCI Express 3.0 x 16 |
| Display Connectors | DP 1.4 (3), VirtualLink (1) |
| Form Factor | 4.4″ (H) x 9.5″ (L) Single Slot |
---
NVIDIA TITAN RTX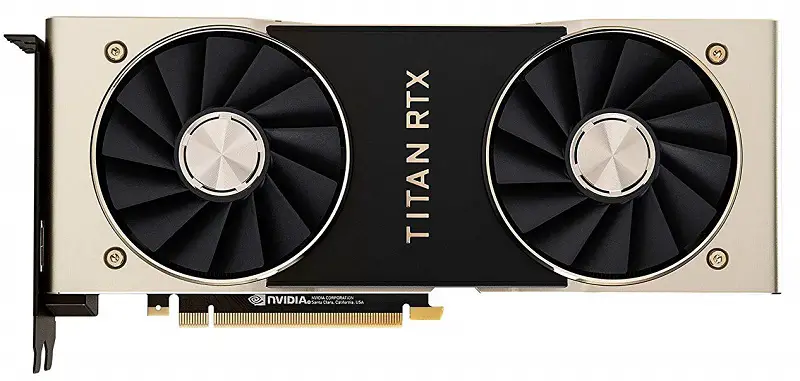 The TITAN, however, is one serious mean performer and if you are well aware with PC parts then I guess you know how it is. The TITAN RTX is the fastest PC graphics card ever built and it is powered by the award-winning Turing architecture. It also brings 130 Tensor TFLOPs of performance along with 576 tensor cores, and 24 GB of ultra-fast GDDR6 memory to your PC.
The TITAN RTX is built on NVIDIA's Turing GPU architecture and includes the latest Tensor Core and RT Core technology that accelerates AI as-well-as ray tracing. To make life a little easier for developers, researchers, and creators it is also supported by NVIDIA drivers and SDKs.
One can train the AI model faster with 576 NVIDIA Turing mixed-precision Tensor Cores delivering 130 TFLOPS of AI performance and on the same time, it is supported by NVIDIA's CUDA-X AI SDK, including cuDNN, TensorRT, and more than 15 other libraries and is also compatible with all popular deep learning frameworks and NVIDIA GPU Cloud.
When it comes to animation or texture design, you can rely on its 24 GB of memory and 72 Turing RT cores delivering 11 Gigarays per second that allows you to edit 8K video in real-time. However, this card is for serious use and would be a good companion for the Ryzen 3 3950X. We didn't test it against any game thus won't be able to give any details for the same. Check out Full Specs Here.
---
Conclusion
The above-listed cards are the best-suited one for the Ryzen 9 3950X. If you are looking for a graphics card that is well suited for both gaming and work at the same time without compromising in either situation then the best option for you is to get either RTX 2070 Super or RTX 2080 Ti.
However, if you are more serious about your work and not that much to gaming then the Quadro and the Titan series will be the best option for you.