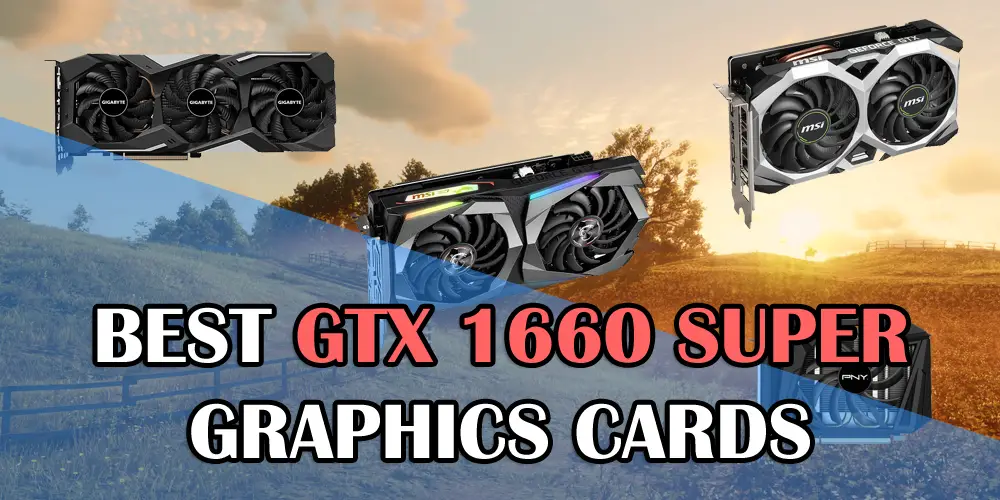 Introduction
It's been a while since Nvidia released its Turing architecture graphics cards and has revised a lot of them to provide more and more performance by introducing the new Super series. Although the already available original Turing GPUs were fast enough, it gets better when you can have a better performing graphics card for the same price.
The GTX 1660 Super graphics card is among the latest addition in Nvidia's catalogue and is around 10% faster than the GTX 1660 while competing directly with the GTX 1660 Ti which is around $50 more expensive. GTX 1660 Ti is roughly 5% faster than the 1660 Super but when it comes to price to performance, the Super edition wins overall.
With this GPU, you can max out games at 1080p resolution easily with ultra settings and can possibly play games at 1440p with those settings with close to 60 fps. Specs-wise, the GPU features 1408 Cuda Cores, 6GB of GDDR6 memory with 14Gbps of memory speed, and up to 1785MHz of boost clock on the reference edition. But as we have aftermarket cards available from different manufacturers, the following are the best GTX 1660 Super cards which you should buy for your next build.
Best Compact Single Fan GTX 1660 Super
PNY GeForce GTX 1660 Super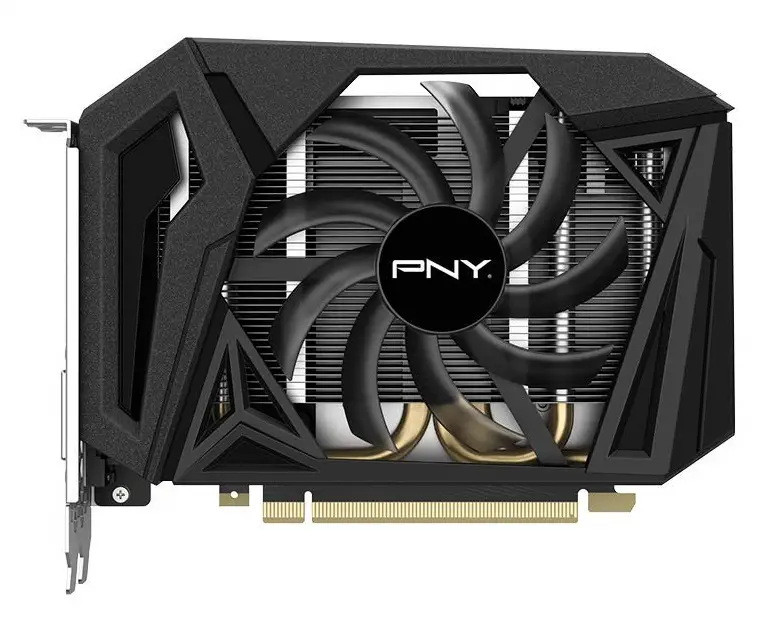 PNY GTX 1660 Super card is one of the shortest mid-high-end cards you will find today. With 6GB of VRAM and a clock speed of 1530MHz with a boost speed of 1785MHz, this one will do the job as you would like. This is at no means a high-end edition of the GTX 1660 Super and is equal to the reference edition but with a single fan. However, the card is good for those who want a super-compact PC build with a power to play games at 1440p resolution.
This one has a very basic aluminium heatsink but has copper heat pipes going through it which will dissipate heat effectively. As the TDP of this card is only 125 watts, you will need only a single 8 pin power connector and a 450 watts of power supply will be enough for this task. It measures only 16.5 cms in length and I am pretty sure it will fit into any ITX case. Check out Full Specs Here.
---
Best Budget GTX 1660 Super
MSI GTX 1660 Super Ventus XS OC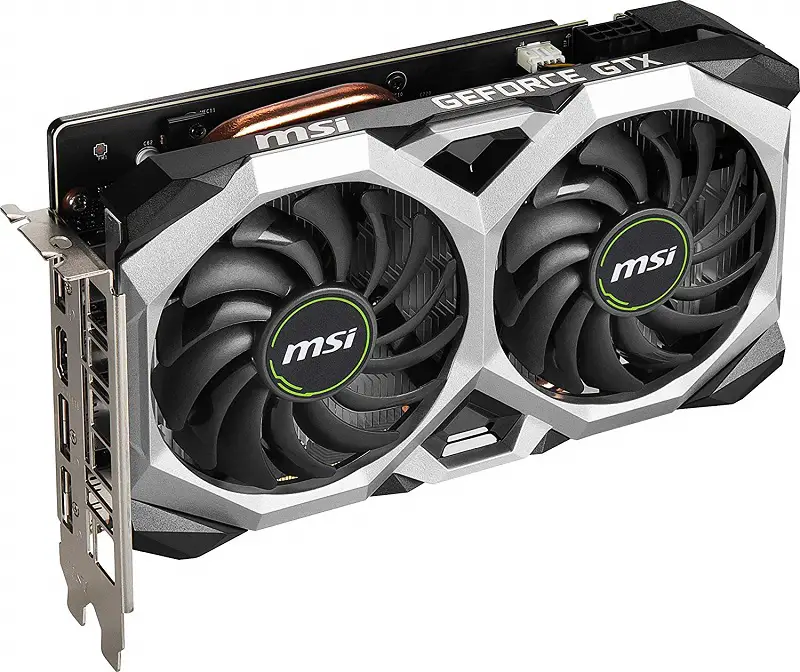 If you want better cooling, a little better performance and better looks, then MSI has the Ventus XS OC edition which features dual fans but uses a compact design so that it fits in most of the chassis, be it ITX, Micro-ATX or ATX. It features a better boost clock speed of 1815MHz which means you will get a little better performance as compared to the PNY GTX 1660 Super.
Its heatsink uses aluminium fins with copper heat pipes going through hand there is a single 8 pin connector to power it up. The good thing is that even though it features 2 fans, it still measures only 20 cms which is only 3.5 cms more than the PNY single fan edition. Check out Full Specs Here.
---
Best Overall GTX 1660 Super
Gigabyte GeForce GTX 1660 Super
Gaming OC 6G
[EDITOR'S CHOICE]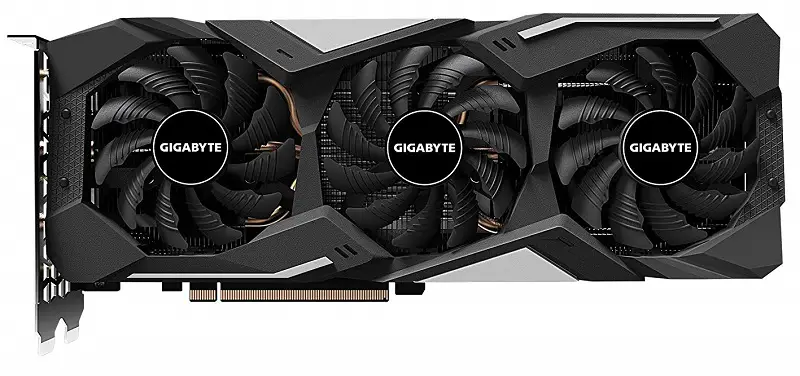 Next up is the Gigabyte Gaming OC edition of the GTX 1660 Super which is factory overclocked and is currently the cheapest Triple-Fan GTX 1660 Super card sitting at only $250 which is only $10 more than the Ventus OC edition. It features even higher clock speeds with 1860MHz as its boost clock. This one should give you a noticeable increase in performance and you will not only enjoy that but will also enjoy its aesthetics which gets better with those 3 fans.
The side which will be visible to your eyes has a Gigabyte logo on it which uses RGB backlighting and can be controlled using the Gigabyte App Center. The heatsink in it is dense with copper heat pipes going through the three different sections. The fans on it spin alternatively in the opposite direction making it easy to dissipate heat rapidly. This is one of the great feats of this card and all these factors make it the editors choice. Check out Full Specs Here.
---
Best Looking GTX 1660 Super
MSI GTX 1660 Super Gaming X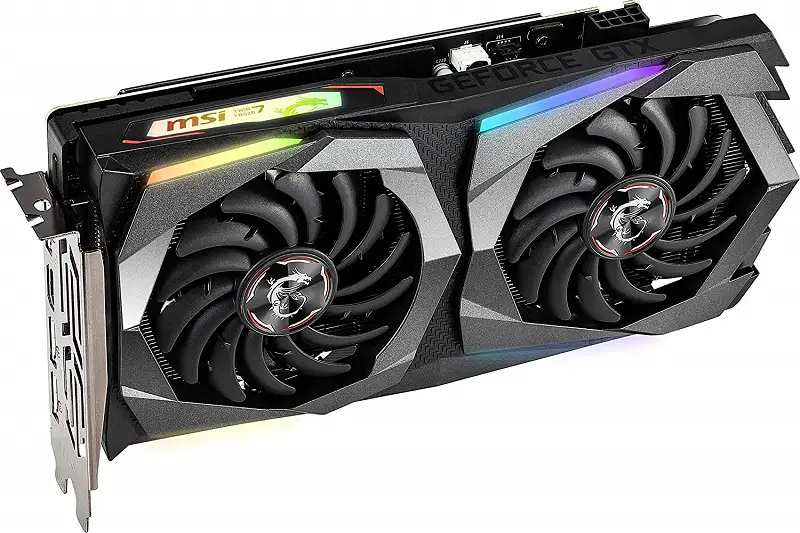 For those looking for a great looking GTX 1660 Super, the MSI GTX 1660 Super Gaming X edition beats everyone on this list and grabs the #1 position in aesthetics. It uses RGB lighting at the side on the MSI logo and dragon as well as on the heatsink shroud. These LEDs can be controlled using the MSI Dragon Center's Mystic Light. The card uses Twin Frozr 7 thermal design with the Torx Fan 3.0 that is one of the best if not the best thermal designs I have ever seen not only in GPU but also in CPU coolers.
The card uses a very dense heatsink and nickel-plated copper heat pipes and even though it has only two fans, it measures 25 cms. With a boost clock of 1830MHz, it isn't able to take the Editor's Choice award but gets the best aesthetical GTX 1660 Super award from us. Check out Full Specs Here.
---
Conclusion
As GTX 1660 Super offers a great 1440p gaming experience under $250, it's becoming one of the sweet spots for gamers for making their rigs future proof for 1080p gaming at least. This makes us recommend the above-mentioned cards to be used in PC builds. But along with buying this GPU, you should never ever forget to use a decent CPU to get more out of it. Ryzen 5 3600 should be the best match for this GPU and in case you are still confused, you can ask me in the comments section.