Introduction
Ryzen 5 2400G is the fastest APU right now and is very popular among the gamers because it helps to save a lot of money on a dedicated graphics card while performing similar to an entry-level graphics card at 720p and 768p. This APU is not meant for gaming at 1080p although there are some games which will easily run on that resolution with medium settings. Most of the eSports games like CSGO, Rocket League, Overwatch will run easily on that, however, if you want to play AAA titles, it is best suited for 768p resolution where you can get playable fps on medium-high settings.
As this APU is overclockable, you can overclock both of its CPU and GPU with AMD Ryzen Master software which will help you gain a good amount of boost in fps. Overclocking it requires at least a B450 chipset motherboard or an X470 chipset motherboard which will help you achieve your goal of a noticeable difference in performance. As Ryzen 5 2400G is itself a budget Gaming processor, you shouldn't be spending $200+ dollars on a motherboard but rather try to get the best value out of a board for the least amount of money taking in consideration that you don't bottleneck its performance by choosing a very bad motherboard that won't let you upgrade your system or won't let you overclock properly.
Following is the list of best motherboards for Ryzen 2400G that I recommend if you own this processor or are planning to buy it for your new Gaming PC.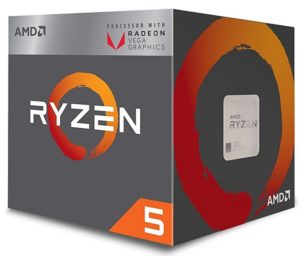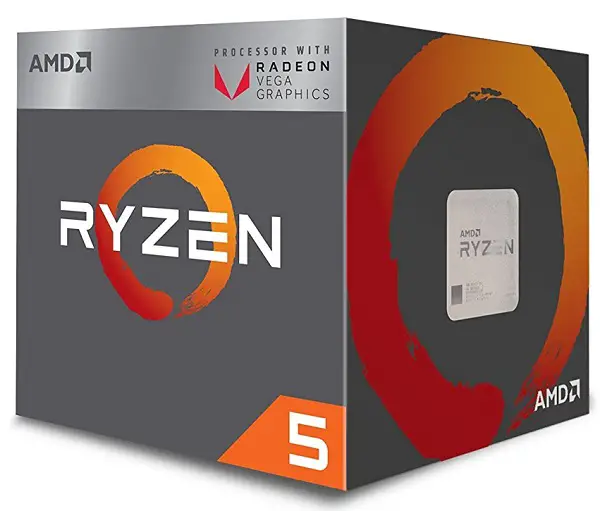 ---
GIGABYTE B450M DS3H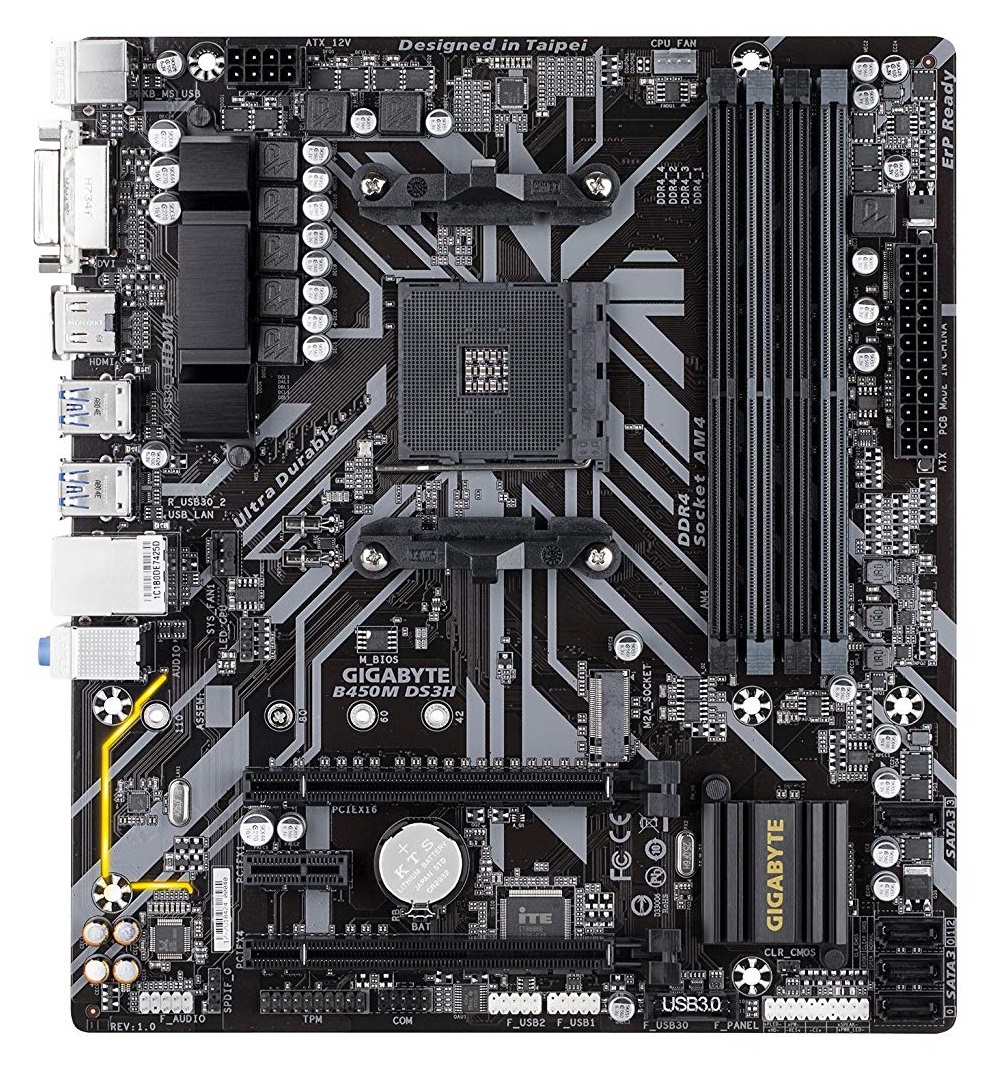 Starting the list from the cheapest, I recommend the Gigabyte B450M DS3H for all those gamers whose hands are really tight for spending a good amount of money on a motherboard. This is not the best motherboard for 2400G but when you compare the value for the money spent, it's definitely worth it and will help you game properly with its good features.
The board features a 5+2 power phase VRM that is covered at only one side by the heatsink and that is the VCore area which is the most important part of the VRM. This will ensure that your processor will be overclocked without overheating for a good amount of time. It would have been better if there would have been a heatsink on the top power phases but again, this is a <$70  motherboard, so we can't complain about it.
The board features 4x DIMM slots that can support up to 64GB of DDR4 RAM overclocked up to 3200Mhz. A lot of cheap motherboards don't feature 4 DIMM slots but this one is very good for upgrading. You can put in it 2x 4GB or 2x 8GB sticks and can further increase the RAM size. Along with that it features 2x PCI-E x 16 slots for graphics cards but doesn't support multi-GPU configuration which anyway is not good for a system with Ryzen 2400G.
All the other basic features like M.2 Slot, 4x SATA ports, DVI, HDMI ports are present on it. The Con I find in it is the absence of enough fan headers. It consists of just 2x Fan headers including the CPU Fan. You should use a Fan splitter or a hub in order to equip your system with more fans in order to provide decent cooling to your chassis. In that way, overclocking your CPU will be more beneficial as there will be no room of overheating. But make sure that you don't overclock it strongly as it doesn't have the best VRM.
---
ASRock B450M PRO4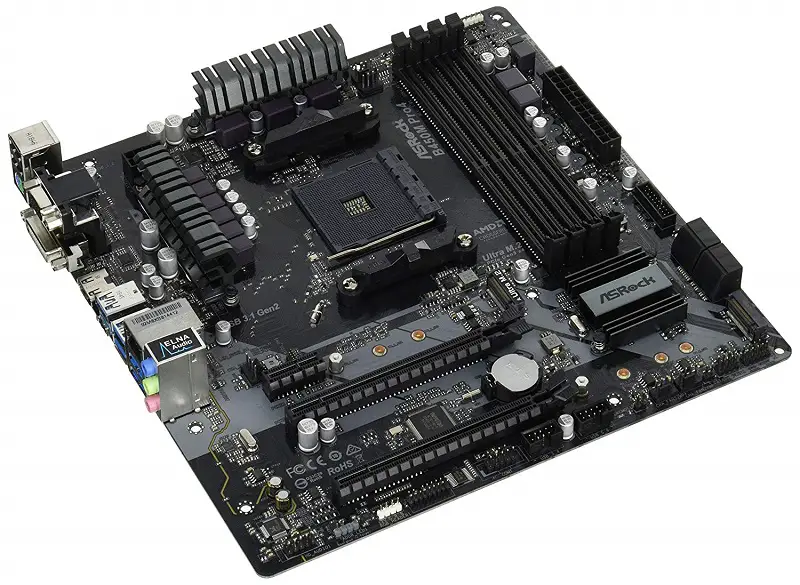 Next up, we have this powerful B450 Micro-ATX board from ASRock which rocks a solid VRM with 6+3 power phases which uses doublers on the VCore side. It's actually more like a 3+3 power phase board but doubling makes overclocking better for stability. You can easily overclock Ryzen 2400G up to a good extent and won't face overheating issues on the VRM but also make sure that you use a good Ryzen CPU cooler.
This one is similar in layout to the B450M DS3H motherboard and features 4x DIMM slots and 2x PCI- Ex 16 slots. The difference is that the SATA ports are parallel to the PCB of the board to make easy wire connection and will hide the cables much better. For fast storage, it is equipped with 2x M.2 slots that is really one of the best features of this board at a price less than $80. 
The best advantage of this board over the previous one is that is equipped with so many fan and RGB headers. It consists of a 5x Fan headers in total including the AIO pump header, CPU fan header and Chassis fan headers. There are 12V RGB and ARGB headers present as well for making your system colourful with bright LED strips. If you can spend a little more money, then it will be better for Ryzen 2400G and even for upgrading your system in a better way.
---
MSI B450-A PRO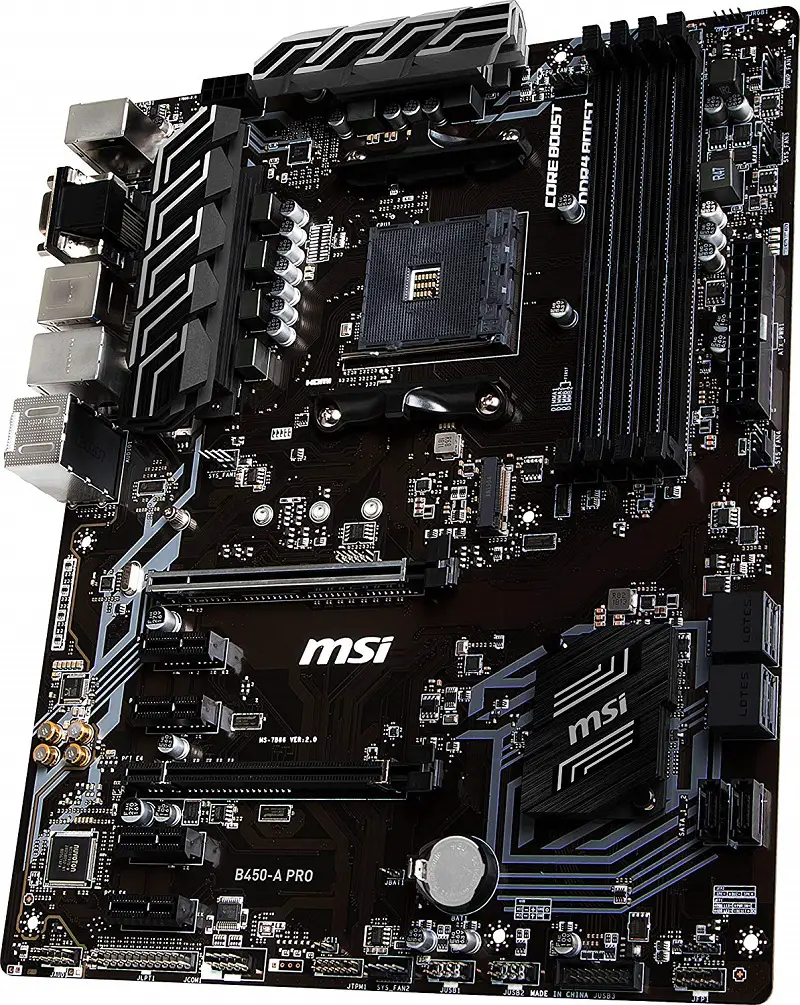 Coming to the third and the best option for Ryzen 2400G is the B450-A Pro motherboard from MSI. Not only it is the best motherboard for Ryzen 2400G but also the best value B450 motherboard overall. It is the one which I mostly recommend to budget PC builders and also to those who want to build a mid-end Gaming PC with a good Ryzen processor.
This board features a true 4+2 power phase VRM that is cooled down by heavy heatsinks. It's a full ATX motherboard and hence, there are more slots and ports than you can get on a simple Micro-ATX board like the above mentioned. There are a total of 6x SATA ports 2 of which are facing upwards and 4 are parallel to the PCB for easy connection. There is, unfortunately, a single M.2 slot for NVM SSD but 4x PCI x 1 slots for expansion cards. Unlike the other budget B450 motherboards, it can support DDR4 RAM overclocked up to 3466Mhz which is massive and there are troubleshooting LEDs present near to the 24-pin power port for easily knowing the problems.
For cooling, there are a total of 6 Fan headers including the AIO pump, CPU fan and chassis fan headers. You won't need a fan splitter or a hub for installing more fans. This board is enough for proper cooling and each of these headers is located all around the motherboard. Also, at the I/O of the motherboard, there is a BIOS Flashback button which updates the bios without having a CPU. That means if you ever buy a 3000 or a next-gen AMD Ryzen processor and if it needs an updated Bios, you won't need a 2000 series Ryzen CPU to update it. That feature is generally available on a $200+ motherboard. So, it's really a great tool that you may try in the future.
If you don't want to spend $90+ on a motherboard for Ryzen 2400G or even if you have that amount of cash, it will be better to stick to this option, as it is the best one in the B450 chipset motherboard that cost less than $100. Going about $100, you can buy an X470 motherboard instead which I have listed below.
---
GIGABYTE X470 AORUS ULTRA GAMING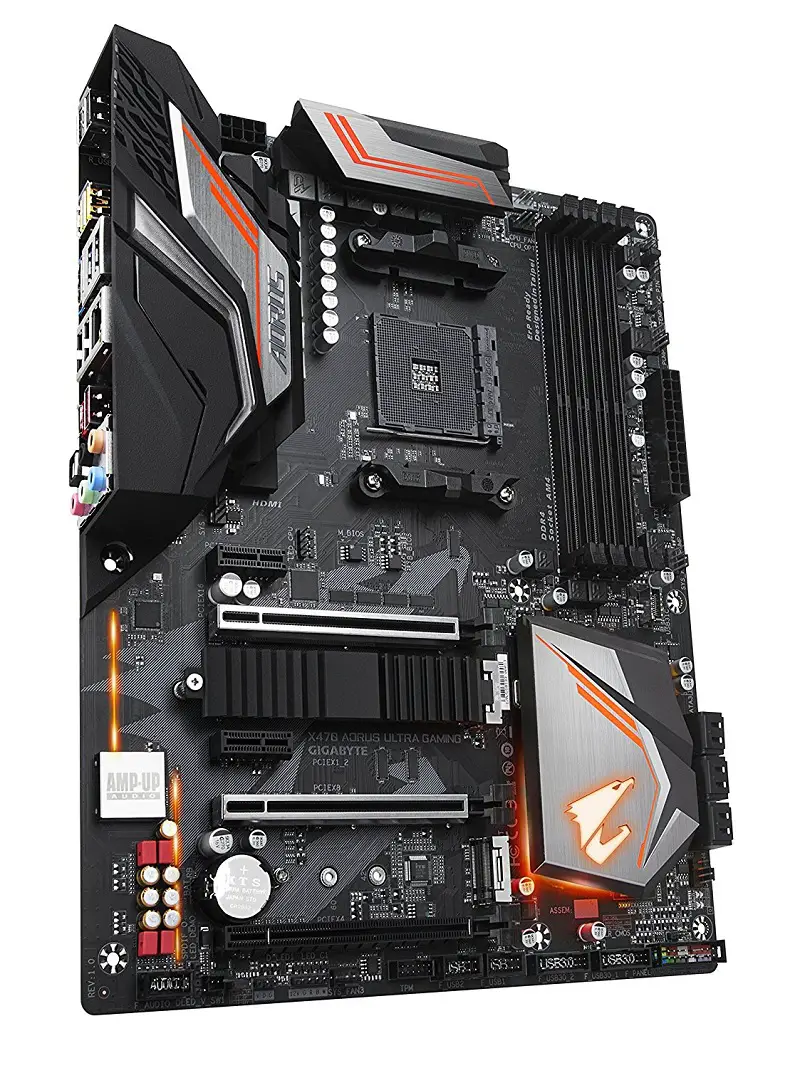 Gigabyte X470 Aorus Ultra Gaming is one of the cheapest if not the cheapest motherboard with the X470 chipset. Due to this, a lot of B450 chipset motherboards in the high-end line fail in front of it. X470 chipset is much better in all the aspects when combined together, be it overclocking or upgrading. This motherboard definitely is a top-notch choice for Ryzen 2400G and also for any other Ryzen CPU. Not only it can overclock a 4 core CPU but also an 8 Core monster like Ryzen 2700X which I used on it for my friend's PC.
Aorus motherboards bring in some good aesthetics where you can change the LED lighting effects and colours from the Gigabyte App Center. This motherboard features powerful heatsinks with an RGB logo at the south bridge. There are 2x PCI-Ex 16 slots for graphics cards which supports up to 2-Way AMD CrossFireX or 2-Way Nvidia SLI. I don't recommend going with multiple graphics cards anyways although you can do so if you upgrade to a higher-end CPU.
This board features an 11 power phase VRM which uses doublers and hence, helps to attain more stability for long operation while overclocking. The I/O cover, on the other hand, gives it an attractive look over the VRM and makes it look like a high-end motherboard. There are tons of fan headers and RGB headers on this board which you can use to cool and light up your system respectively. Everything on this board is great except that it doesn't come with onboard troubleshooting features. But if you don't need them that much, then this one would the ultimate choice for the Ryzen 2400G as you can upgrade your processor to something like Ryzen 2700X without changing the motherboard in order to gain more performance.
---
Conclusion
I don't recommend going with an X470 chipset motherboard with Ryzen 2400G but as the Gigabyte X470 Aorus Ultra Gaming is a cheaper option and almost comes with a price tag of B450 motherboards which come under the mid-high-end category, it's better to go with the Aorus Ultra board. Take note that it's the max I recommend for 2400G, otherwise, the B450 chipset motherboards which I have listed above will provide you with the most value for the money especially the MSI B450-A Pro.