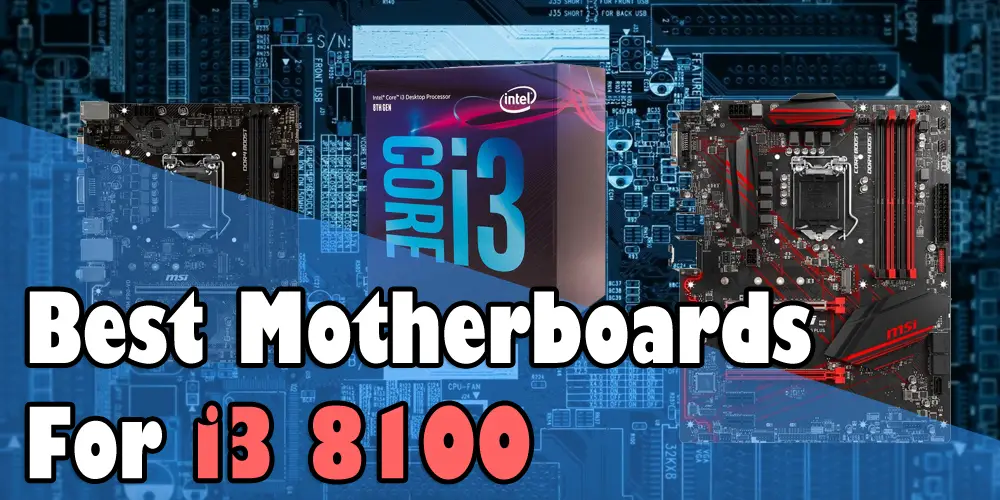 Intel Core i3 8100 is one of the best budget CPU that is very popular amongst gamers and even after the release of 9th gen Core processors, Intel didn't release i3 9100 as i3 8100 is still good enough for less than $130. This is the first Quad-Core i3 processor that we have ever seen and this makes it an excellent choice for gaming if you don't have a lot of money to build a high-end gaming PC consisting of a high-end CPU like i5 9600K or i7 9700K.
As i3 8100 is locked, you shouldn't use a Z370 chipset motherboard for building a Gaming PC. This is very important because you should invest money in other things which affects the performance like a good graphics card or more RAM. For i3 8100 an H310 or a B360 chipset motherboard is best suitable. Here are the best suitable motherboards for i3 8100 which you should consider if you own this processor or are planning to buy one.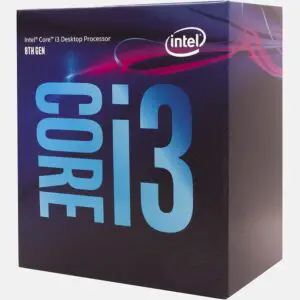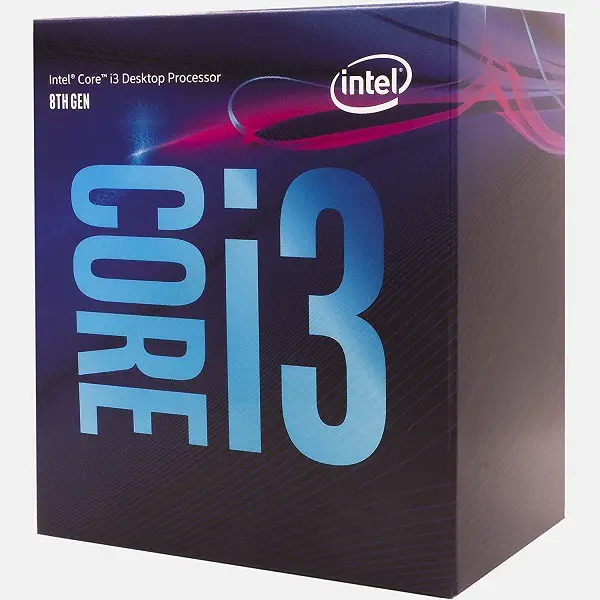 ---
GIGABYTE H310M A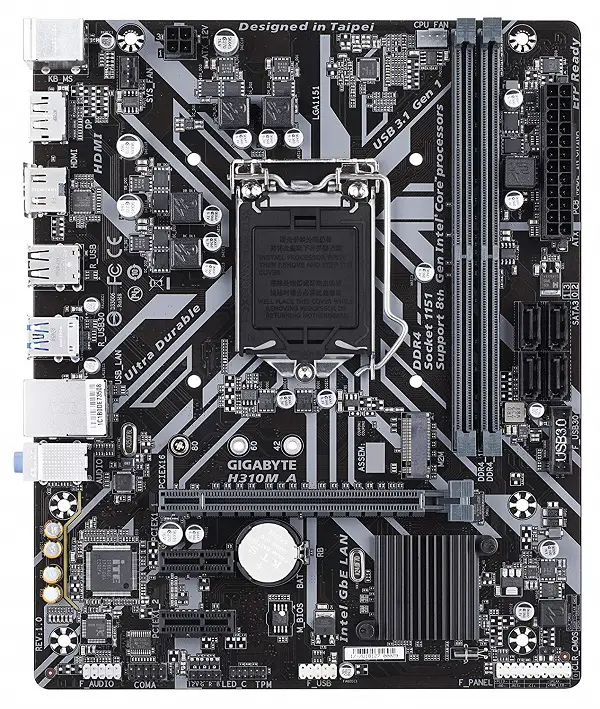 Gigabyte H310M A is not the best motherboard but surely it's one of the best choices for i3 8100 as it is the cheapest and performs adequately for this processor. One of the limitations of this board which is the VRM is not a limitation here as i3 8100 is a locked processor and you don't need to worry about heating issues too much. Although there is no heatsink over the power phases, it will still not get up to a very high temperature except if you suffocate this board by limiting the airflow into the case. You can check out the best airflow cases if you want cooler performance.
The board is a simple Micro-ATX motherboard with two DIMM slots that can support up to 32GB of RAM overclocked up to 2666Mhz which is much better than the previous generation H110 chipset motherboard. For the graphics card, it has a single PCI-Ex 16 slot that runs at X16 speed and you can get a good budget graphics card for i3 8100 to maintain a proper balance in performance. For storage, it has 4x SATA 3 ports and an M.2 slot that is especially a very good feature for a budget motherboard like this in case you want to use a fast NVME SSD.
---
MSI B360M PRO-VD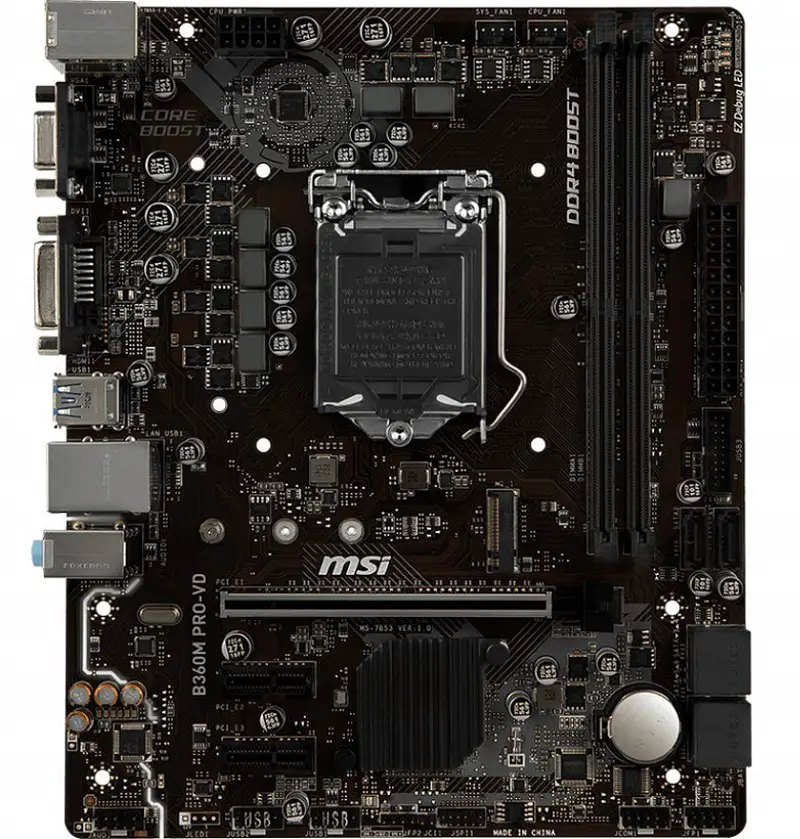 Next up we have a B360 chipset motherboard which puts forward much more features than a simple H310 chipset motherboard. Although a basic H310 chipset board like Gigabyte H310M A will do the job but in case you want to upgrade your system in other ways, then a B360 chipset motherboard will be good as well.
This motherboard features a much better VRM with 4+2 power phases and will heat less though it doesn't come with any heatsink over the power phases. For the graphics card, it comes with a PCI-Ex 16 slot that uses Steel Armor for more reliability and two more PCIx 1 slots for installing something like a Wifi card or a sound card. It has two more SATA ports than the motherboard I listed above which makes it a better choice for upgrading.
For troubleshooting, it has EZ Debug LED which is a good feature to know which component is working properly and which is not. The H310M A doesn't use this feature which may be helpful in many areas and will require lesser effort in knowing the right causes of malfunctioning of your system. As this is also a Micro-ATX board, you can fit it in a small case with a form factor of Micro-ATX which requires less space on your table.
---
MSI B360 Gaming Plus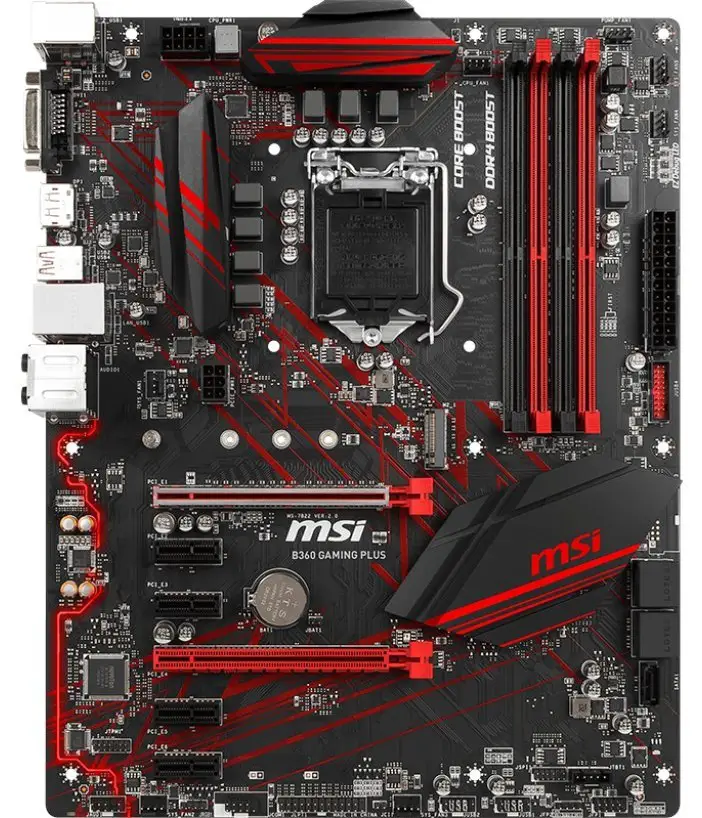 Next up is the B360 Gaming Plus from MSI. This is the max that I recommend for i3 8100. As this board costs less than $100, it's worth every penny as it has multiple slots and ports for various components and upgrading. Going about the $100 mark, one can easily find a budget Z370 chipset motherboard which in the end is useless to the i3 8100 in a majority of the areas. But if you want features of a Z370 board except for the overclocking, this one should be a great choice for the i3 8100 and also for a better processor like i5 8400 or i7 9700.
First of all this board uses a very good VRM with decent heatsinks over the power phases that will prevent overheating even if your case doesn't have that much airflow. This motherboard is also equipped with a lot of FAN headers that you can use for a balanced airflow in your case. There are a total of 7x fan headers in total including the CPU fan and Pump headers that leaves no doubt that is one of the best B360 motherboards out there. Also, it has 2x PCI-Ex 16 slots one of which is covered with Armor steel for more strength.
It can support up to 64GB of RAM overclocked up to 2666Mhz with those 4x DIMM slots. If you use 4GB modules then you can easily get up to 16GB or more RAM even if you start from 4GB only. This makes it a highly upgradable motherboard that is worth every dollar. There are even more features that if I put in detail will make this post longer. But in brief, this one should be your priority if you want a better upgradable system that uses a case with a form factor of at least Mid-Tower.
---
Conclusion
i3 8100 is a great budget CPU for gaming but if you don't choose an appropriate motherboard you may overspend on things which you don't require. So, among the above 3 choices, you have the option to choose from according to your budget and you won't regret. Also, make sure that you choose only a budget GPU which goes up to GTX 1660 Ti max if you don't want to face bottlenecks.