We have spent years writing guides or reviews on building your own assembled entry-level gaming PCs with a thought in mind of getting the best out of our budget, but the current market for graphics cards and RAM has made has made it tough than early days as days pass by the crypto Currency and mining is emerging as a dominant character in the PC World which has led to lack availability of certain hardware components especially GPU's.
But to make this condition rather favoured one, big brands of PC world like Dell, Lenovo and HP are emerging as a great reliever in such time of crisis by producing their pre-configured game-ready PCs at shockingly low prices. So it is really ideal for an entry-level gamer to get hands-on such PCs.
We thereby producing some of the best deals around which is targeted at audiences who are looking to play at 1080p with medium-to-high quality graphics settings. Without further adieu let's continue with those particular products:
Dell Inspiron 5680 Desktop
"Escape your reality. Get lost in ours" as quoted by Dell, this product offers you great performance along with nice aesthetics. The product within the said price range is available in two variant priced at $749.99 and $799.99 where the first one is coupled with Core i3 8100 and the second one coming with Core i5 8400.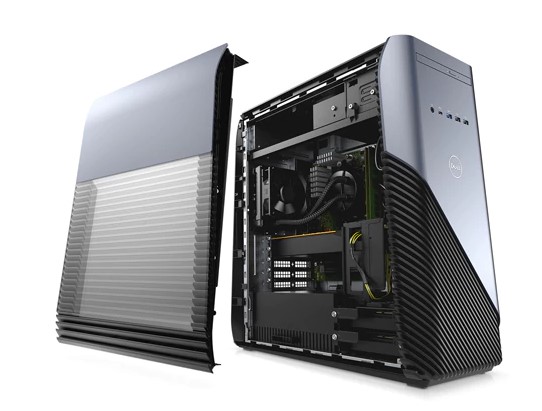 Rest all the features are same which are:
Memory: 8GB, DDR4, 2400MHz; up to 32GB
Hard Drive: 1TB 7200RPM 6Gb/s
GPU: NVIDIA® GeForce® GTX 1060 with 3GB GDDR5
Memory and Expansion Slots: 4x UDIMM Slots & 1X PCIex16, 1X PCIex4, 2X PCIex1
CPU Cooling Options: Air Cooling – Smart cooling thermal solution
LED Lighting: Polar Blue LED illumination
Bluetooth & Wireless: 4.1 (Standard) & Dell Wireless Card (802.11ac + Bluetooth 4.1, Dual Band 2.4&5 GHz, 1×1)
Chipset: Intel® Z370 Express Chipset
Form Factor: Mid Tower Desktop
By having a look at the specs it is clearly visible that this case will definitely perform top notch and is a great reliever for this kind of times where GPU's seem to be obsolete from the market.
---
Lenovo Legion Y720 Cube
The next case is probably a really unique Cube case from the house of Lenovo, the all-new Lenovo Legion Y720 Cube. As the name sounds this is a tiny powerhouse for the gamers. The case comes with a lot of Hardware configuration but our pick is the one with is equipped with a power-packed Core i5 7400 3.0Ghz Processor along with 8 Gb DDR4 2400MHz Memory and AMD Radeon RX480.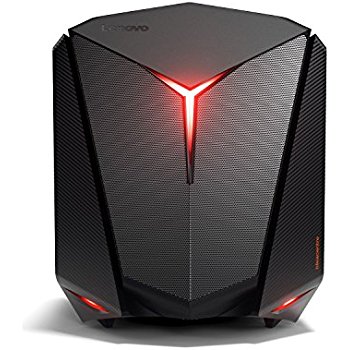 Now everyone knows about the performance of RX-480 so without any further explanation lets see other features:
Storage

1TB 7200 RPM
Up to 2TB 7200 RPM + 256GB SSD
256GB SSD

Cooling
65W CPU Cooler
Power Supply
450W
Dimensions (L x D x H)
15.48″ x 12.38″ x 9.93″ / 393.3 x 314.5 x 252.3 (mm)
Weight
Starting at 16.3 lbs (7.4 kg)
Carry Handle
Yes
WiFi
Killer™ Wireless-AC 1535 + Bluetooth® 4.0
Connectors

1 x HDMI™
1 x VGA
1 x DVI

Connectivity
Xbox Integration with WiFi Controller (controller not included)
This case is one of the most value for money entry-level gaming. It is bundled with a keyboard and mouse. The nice aesthetics definitely knows how to grab your attention.
---
HP Pavilion Power 580-023w
HP as always doesn't publish about their products, instead, the interface of the products are pretty much simple. But one this is really true that never go on the looks. This simple product houses a Core i5 7400, and also comes with an option that it can be upgraded to Core i7 7700 which also means it future proof. Along with the powerful processor it is packed with 8Gb DDR4 2400MHz Memory and Nvidia GeForce GTX 1060 (3Gb).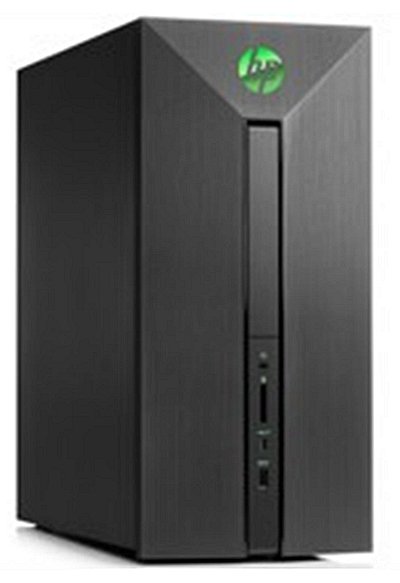 Other specs include:
1. Audio Codec: ALC3863-CG
2. High Definition (Azalia) 5.1 channel audio support
3. Integrated Bluetooth 4.2 and Wireless LAN 802.11 a/b/g/n/ac featuring dual-band Technology
4. Realtek RTL8161
5. 1 TB HDD at 7200 RPM
6. Optical Drive
7. Front IO: USB 3.0: 1, USB 3.0-Type C: 1, Headphone/Microphone: 1
8. Rear IO: USB 2.0: 2, LAN (Ethernet),HDMI out: 2, USB 3.0: 2, Audio: Line in, Audio: Line out, Audio: Microphone
For such a low price point, its a super deal to jump on, configuration wise this PC will be able to handle whatever you throw at it.
---
Alienware Alpha
As quoted "Looks Can Be Deceiving", which is really true in the case of Alienware Alpha. The Console view PC offers great potentiality when it comes to terms of Performance. Packed with Core i3 6100T, 4Gb DDR4 2133MHz, and a Nvidia Geforce GTX 960 GPU 4GB. Other features are:-
1. HDD: 500 GB (64MB Cache) 7200 RPM SATA 6Gb/s
2. Alienware Multi-Media Keyboard
3. Alienware Standard Optical Mouse
4. Front Ports: 2 USB 3.0
5. Bottom Ports: 1 USB 2.0
6. Rear Ports: 2 USB 3.0, 1 RJ45 GbE, 1 HDMI-Out 2.0, 1 HDMI-In 2.0, 1 optical audio out (Toslink), 1 DC in
1 Alienware Graphics Amplifier Port – NVIDIA Graphics Only
7. Bluetooth: Bluetooth 4.0, Bluetooth 4.2
8. Wireless: Intel® Dual Band Wireless-AC 3165 1×1 + Bluetooth 4.2


In case with the Alienware Alpha, it is indeed expensive in terms of the hardware present inside. It uses a predecessor of the last generation Nvidia graphics card. On the bright side, it's half the size of a normal cube PC and also offers upgradability option for the CPU, RAM and hard drive which can be considered as future proof.<
Offer Till 31st March