Best RGB Led RAM modules
Hi Gaminerds, I will be talking about the Best RGB LED RAM Memory that you can buy today. RGB components are widely used these days to fill the dark areas in a cabinet and make it eye catchy to everyone.
Everyone wants that their rigs outstand from others. but all of you have a burning curiosity inside who makes the best RGB ram and I have the answer for you all.
There are currently only 3 manufacturers of the RGB LED RAM in the Market 2017 and probably will be at the beginning of 2018. There are only a few vendors who make RGB ram right now although you can get different coloured heatsink memories from all vendors but for those who want to customize the overall theme time to time, RGB memory is a must.
Corsair  Vengeance RGB
G. Skill Trident Z RGB RAM
GEIL EVO X RGB RAM
---
Corsair Vengeance RAM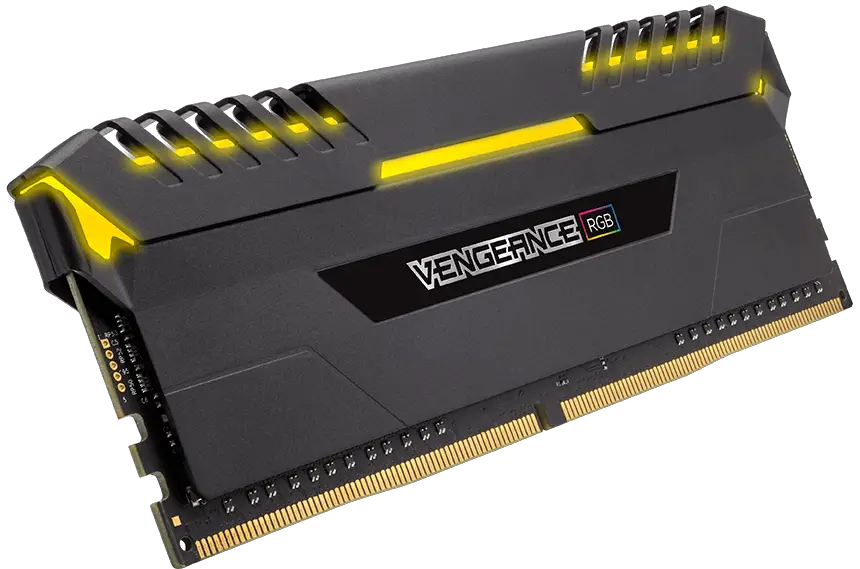 These ram modules are little costly but these come in wide range of speed but the product lineup is limited to only 8gb capacity for single ram module. There are currently two sets of LED memories from Corsair: Corsair Vengeance LED and Corsair Vengeance RGB.
RGB on these rams can be directly powered by the ram slot. They make the RGB with memory so that they can be controlled by the corsair link software from OS. They have made the use of the software really easy than before.
You can flip the RGB cover for keeping the logo aligned to your setup on x99 boards. Its overall compatibility is really good with Gigabyte RGB fusion, Asus aura sync and MSI mystic light sync and also supported on Ryzen.
It comes in 2 colour edition: black and white to match your interior colour scheme for the rig. Corsair built the series of the LED RAM with different colours and Speed. The memories are separated in red, blue, white and RGB Colors with the speed of  2666 MHz to 3600 MHz. These are mostly available in 8GB X 2 Kit, 8GB X 4 Kit and 16GB X 2 Kits.
---
G.Skill Trident Z RGB RAM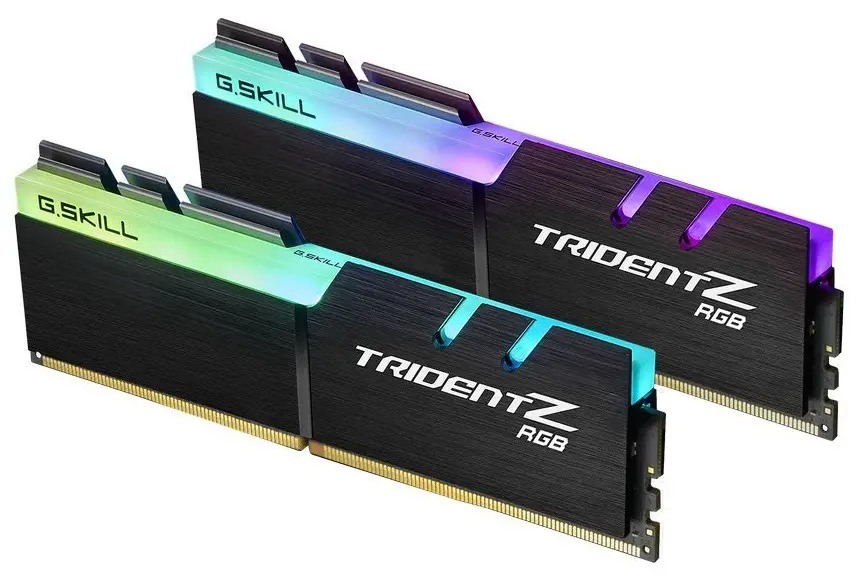 These Rams are costlier then equivalent spec rams from other manufacturers but it comes in wide range of speed and capacity at the same time.
The heatsinks on these Ram modules are definitely better than those on Corsair vengeance. The heatsink has brushed aluminium design and gives it a royal look. The lighting is more visible than on the Corsair RAM and looks smoother than any other RAM can have.
The RGB led are powered by the DIMM slot and they have individually addressable LEDs which take them to a whole other level of customization. You can run breathing, pulsing, flash, rainbow effect and much more on an individual module or all synced together.
The program to configure and control the RGB led is a bit tedious but it contains the most configuring options among all and these Rams are the most advanced and beast when compared to the other Rams due to its wide range of speed and capacity and most advanced features regarding the RGB configuration.
---
GEIL EVO X RGB RAM
This is the cheapest among all. the HILM technology which enabled dynamic RGB led illumination without any performance and stability degrading. It separates the RGB led components and the memory module PCB. This ram uses a standard 4 pin connector for powering the LEDs which make it compatible across different motherboards and software.
It has a control box with remote for changing colours and modes. it even includes four basic presets which can be changed by a manual switch which is useful if u want to power it from a 9v or 12v fan header and don't be fooled by this. this ram just has a led strip taped inside a case.
My thought for this ram is it's a cheap alternative if u want RGB ram sticks in your rig on a budget. Sacrificing the cable management beauty because every module needs power connector for RGB led.
Summary Table
| Brand | Speed | Capacity |
| --- | --- | --- |
| GEIL EVO X RGB RAM | 2133-4133mhz | 8-32gb |
| G.Skill Trident Z RGB RAM | 2400-4266mhz | 16-64gb |
| Corsair VENGEANCE RGB | 2666-3600mhz | 16-64gb |