Introduction
It's been a while since the RTX series graphics cards are out but the RTX Super series is the latest from Nvidia that also uses the Turing architecture and is aimed to deliver rock-solid performance at 1440p and 4K. Among these cards, the beginner is the RTX 2060 Super which is a revised GPU from the original RTX 2060. RTX 2060 Super is around 10-15% faster or sometimes more than that as compared to the RTX 2060 and comes very close to the RTX 2070.
This card promises a great 1440p gaming experience and will definitely deliver 60+fps in every game at that resolution. The thing is that there are a lot of editions from manufacturers that it becomes quite confusing to choose the best one. Although the difference between each of them is minor but there are other factors as well like cooling, power supply, aesthetics etc. which overall makes the graphics card better in looks, reliability and performance.
For this reason, I have listed out the top RTX 2060 Super cards that are good in terms of everything you would want so that you get the most out of your money but also note that with a good edition card from any manufacturer you will have to pay more as compared to the basic edition cards.
---
Best Compact RTX 2060 Super
ZOTAC GAMING RTX 2060 SUPER MINI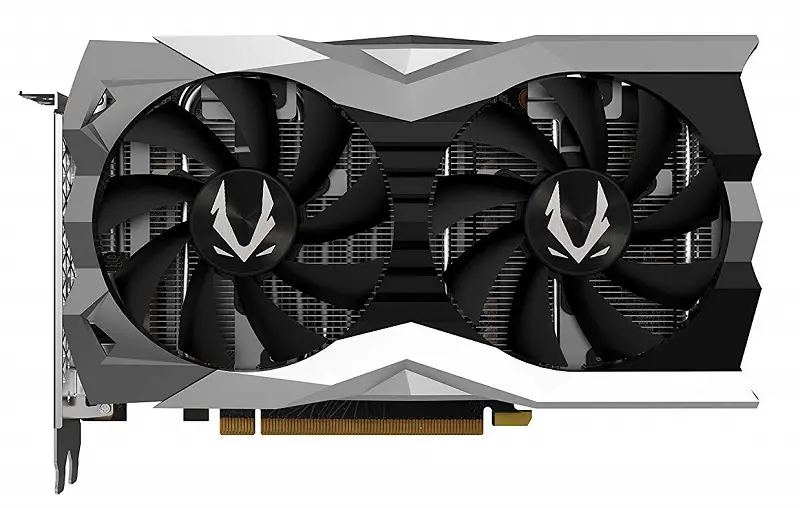 When you want beastly performance in a compact space, it's possible with the Zotac RTX 2060 Super Mini. Zotac has been making compact graphics cards for many years and I have used many Mini graphics cards from Zotac. Certainly, they don't have a great heatsink but still, they don't overheat even after overclocking. Zotac RTX 2060 Super Mini measures only 210mm in length and 119mm in width which saves a lot of space in cases and will be easy to install in almost any Micro ATX or Mini ITX case.
It features a core clock of 1650MHz having TDP of 175 watts. Zotac has equipped it with an 8 pin power port which is fine for overclocking which you can do by increasing the voltage with any software you use. As I said previously that most of the Zotac Mini cards are equipped with basic aluminium coolers which aren't very big but this card has a very decent and heavy heatsink with 3 Copper heat pipes. The card also features a metal backplate which protects its PCB and certainly, it helps to increase its looks. The card though doesn't feature any RGB lighting because its a standard reference card which is aimed in providing ideal performance with better cooling than the blower-style cooler GPU.
This card is for those who want decent performance with ideal cooling in a compact space. But if you want to overclock more and want more opportunities then consider the next option.
---
Best Dual-Fan RTX 2060 Super
EVGA RTX 2060 SUPER XC ULTRA GAMING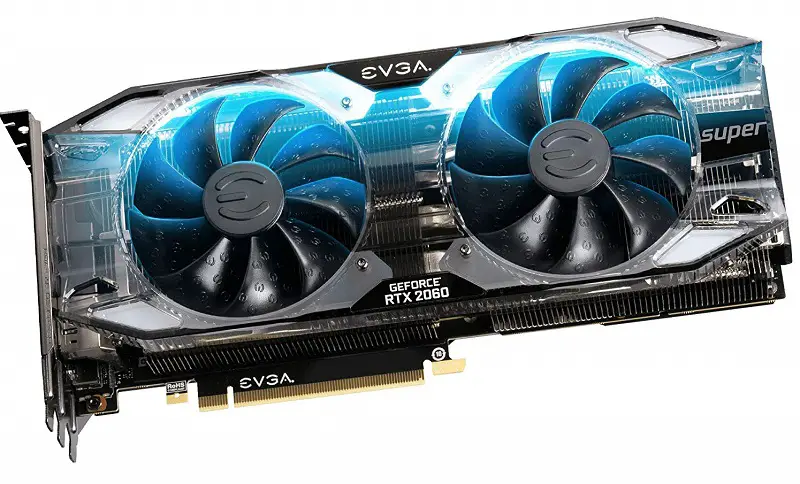 There are a lot of great RTX 2060 Super dual-fan cards which perform similarly but in my opinion, EVGA cards are better overall in terms of overclocking and cooling. This EVGA RTX 2060 Super XC Ultra Gaming is the best option among all the RTX 2060 Super cards because it doesn't lack anything, be it performance, cooling or aesthetics. The card has some good output ports like DP, HDMI, USB Type C which are enough for anything you do from Gaming to VR.
It is clocked at 1695MHz because it's factory overclocked and you can take this easily up to a greater value by overclocking it and increasing the voltage gradually while maintaining the cooling sufficient for stable performance. The heatsink of this card uses a lot of copper heat pipes and its heatsink is heavier than the ZOTAC 2060 Super Mini and is comparable to the MSI RTX 2060 Super Gaming X. The card also features RGB lighting which of course, is the most common trend in PC nowadays.
The total power draw of this card is also 175 watts but it has been equipped with 8+6 pin power ports which means it has more headroom for overclocking but make sure you don't overdo or its life will reduce. But you should definitely try overclocking it up to the level you are able to as it is made especially for overclocking.
---
Best Triple-Fan RTX 2060 Super
GIGABYTE AORUS RTX 2060 Super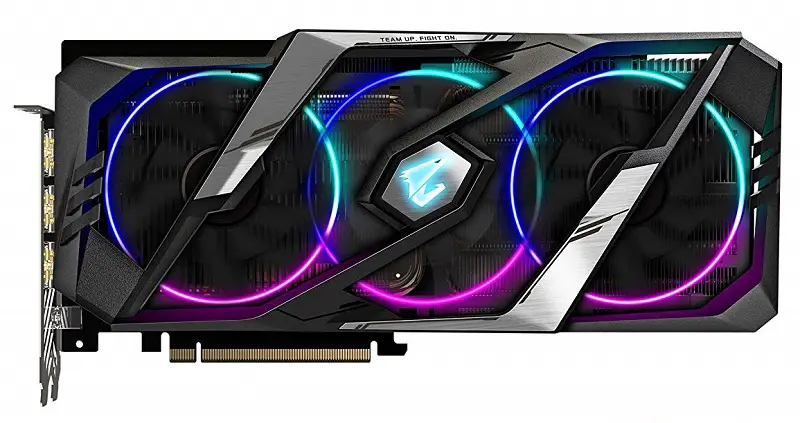 If you want something that stands out among everything you install in your PC and also want to make your PC look much better than your friends' PC builds, then get the Gigabyte Aorus RTX 2060 Super which not only provides the best performance among most of the RTX 2060 Super cards but also features an unmatched RGB lighting and design.
The card uses a triple fan set up with a big heatsink that extends up to the full PCB. The cooler shroud uses RGB lighting at the side where an Aorus logo is put and the status of the card can be known. So, your system will get illuminated with the shroud and RGB lighting on the Gigabyte Windforce fans which are very popular for throwing a lot of air for cooling.
For performance, you won't be compromising with anything as this card features 10+2 power phases for overclocking that is greater than anything listed here. With a VRM like this one, you will be able to increase the voltage easily and cool your card more effectively at the same time which means that you will be able to achieve stable performance for a longer period. Also, it's core clock is 1845MHz which is seriously much more than most of the RTX 2060 Super cards available on the market.
---
Conclusion
RTX 2060 Super is one of those cards which can easily max out games at 1440p and is the cheapest option among all the Super cards from Nvidia. If you are building a Gaming PC that can provide you with 60+fps consistently at this resolution, then RTX 2060 Super is a superb choice. Not only you will get a good amount of fps on your screen but you will also be able to use the Ray Tracing in some games.