Introduction
RTX 2070 Super is based on the same Turing architecture as the original RTX 2070 uses. Despite this, it's significantly faster in games and reaches performance almost equivalent to the RTX 2080. This makes it a cool buy for 1440p and 4K gaming because the RTX 2070 will slowly start to disappear on the market. Also, as the price of RTX 2070 Super is nearly the same as the price of RTX 2070, it will be a bad decision to buy the RTX 2070 now except if there is a good price difference of at least around $50.

As there are several editions of RTX 2070 Super available on the market, it's hard to choose the best among them. It's not true that there is only one winner amongst all the graphics cards because, for different prices, you will get differently designed graphics cards that will give performance different from each other. There are some RTX 2070 Super GPUs that have much better cooling than the others, while there are some which are factory-overclocked more than the others. So, a good eye is needed to see which will be the better value for your money.

The good thing is that I have already selected out the best RTX 2070 Super cards out of the available RTX 2070 Super GPUs based on these features and have listed out my reasons for buying them. Note that the difference in the performance between the cards I listed and the cards I didn't list won't be that great. So, it comes down to the overall features like Core Clock, Cooling, Reliability, Design, Aesthetics etc., which I took into consideration before selecting the best among them. Make sure you read the article by taking your time and if you have any question, then feel free to ask in the comments section below.

[one_fourth]AMD Ryzen 5 3600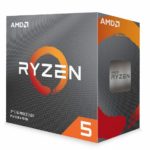 [/one_fourth][one_fourth]Intel Core i5 9600K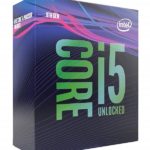 [/one_fourth][one_fourth]Intel Core i7 9700K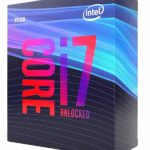 [/one_fourth][one_fourth_last]AMD Ryzen 7 3700X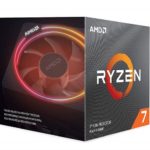 [/one_fourth_last]
---
Best Compact RTX 2070 Super
MSI Gaming RTX 2070 Super
Ventus OC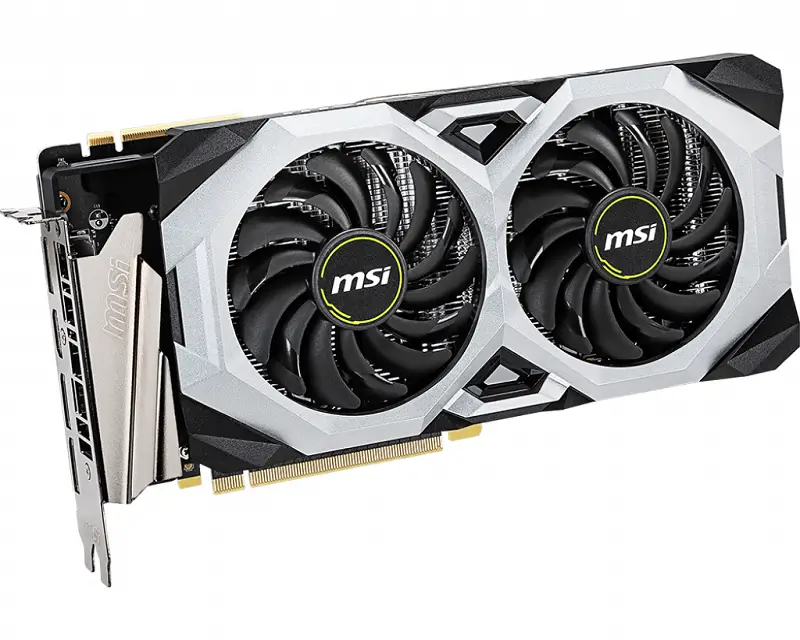 If you want a no-compromise power of RTX 2070 Super but at the same time you want it to get it fit in any small chassis, then the MSI RTX 2070 Super Ventus OC is the suitable card for you. Not only it is a compact but it is cheap as well. A lot of people buy bigger cards and I myself love bigger cards but sometimes a small ATX or ITX case is what we have and that too looks good if we properly manage all the components in it. The Ventus OC card looks very good with black and white colour combination and although it is only 257mm long, it has 2 fans for decent cooling.
It is further equipped with a black colour metal backplate for more protection and comes with a factory overclock of 1785MHz which isn't a great increase over the reference core clock of 1770MHz but you can overclock it further with the help of MSI Afterburner by increasing the voltage if you want the most out of it. It features 6+8 pin power connectors which is the standard of the RTX 2070 Super and with a good power supply having wattage capacity of nearly 650 watts which is the recommendation from Nvidia, you will have no problems at all.
For cooling, it comes with a decent heatsink that isn't that big but uses 4x 6mm thick copper heat pipes to transfer the heat effectively. It should be enough for overclocking but in a compact case where the airflow isn't very good, it's recommended to not overclock it strongly.
---
Best Budget RTX 2070 Super
ZOTAC RTX 2070 Super Twin Fan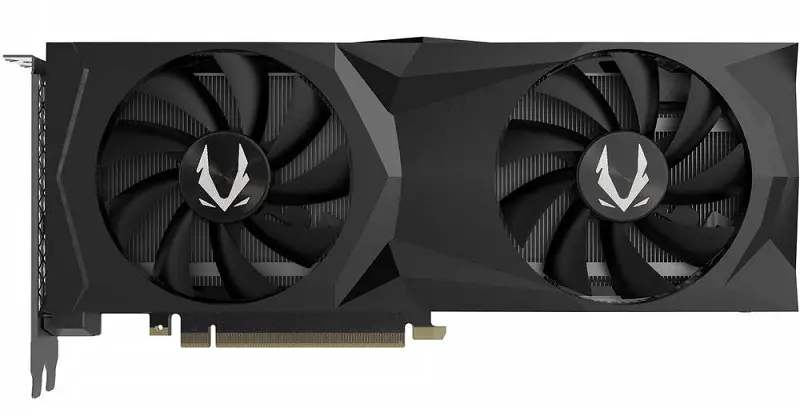 Zotac RTX 2070 Super is a perfect card in my opinion which is one of the cheapest cards in the RTX 2070 Super category but features some good damn features that aren't available in the MSI Ventus OC. The card features the reference core clock of 1770MHz but it is easily overclockable with the use of any overclocking software and as its heatsink is thicker and bigger than the Ventus OC, there is a better probability that it will overclock better and you will receive stable performance.
The card features dual fans and the heatsink shroud uses a simple black colour but angular design to make it more attractive. The side of the shroud uses RGB Zotac Gaming logo which will be clearly visible through your chassis if your chassis has a transparent side panel. You can use the Firestorm app to control the lighting effects as well as overclock using the same software.
Although there aren't any fancy things going on here and there, but the overall design and features are well priced at $500 which is currently the cheapest at the time of writing and I recommend it as the best budget RTX 2070 Super card.
---
Best Value RTX 2070 Super
GIGABYTE RTX 2070 Super Gaming OC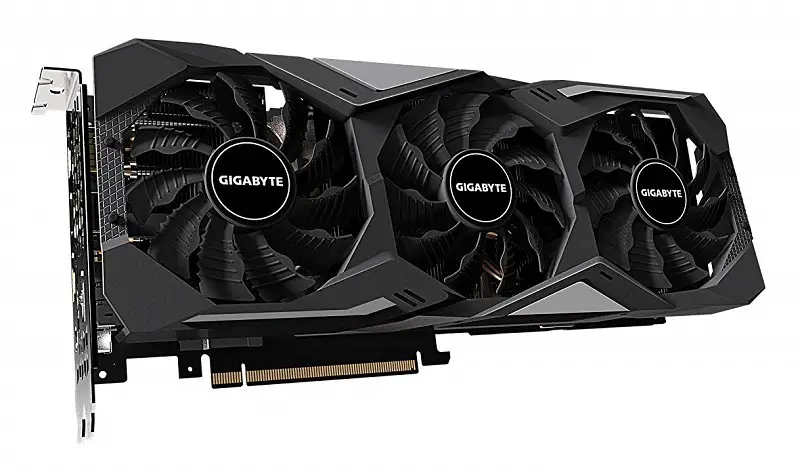 Gigabyte is very popular in the graphics card industry because it can provide you with some insane performance at a price less than Asus, MSI and EVGA. Gigabyte RTX 2070 Super Gaming OC is a triple fan monster RTX 2070 Super card that isn't very highly overclocked but has the potential to increase the clock speeds with the help of the large heatsink that is constantly cooled by the 3x 82mm Windforce fans which throw a lot of air continuously and use alternate spinning to increase the cooling to the maximum.
The heatsink has 6 composite copper heat pipes which are in direct contact with the aluminium heatsink and I believe that is enough for a long and stable overclocked operation which makes this card the best value for the price it is selling at. The side of the card has an RGB Gigabyte logo that can be controlled using the Fusion app in the Gigabyte app center which is the app that can control different Gigabyte components at the same time.
This card is clocked at 1815MHz which is comparatively better than the standard dual fan cards and also has 4 years of warranty which is 1 year more than most of the cards available.
---
Best and Fastest RTX 2070 Super
ASUS ROG STRIX RTX 2070 Super O8G Gaming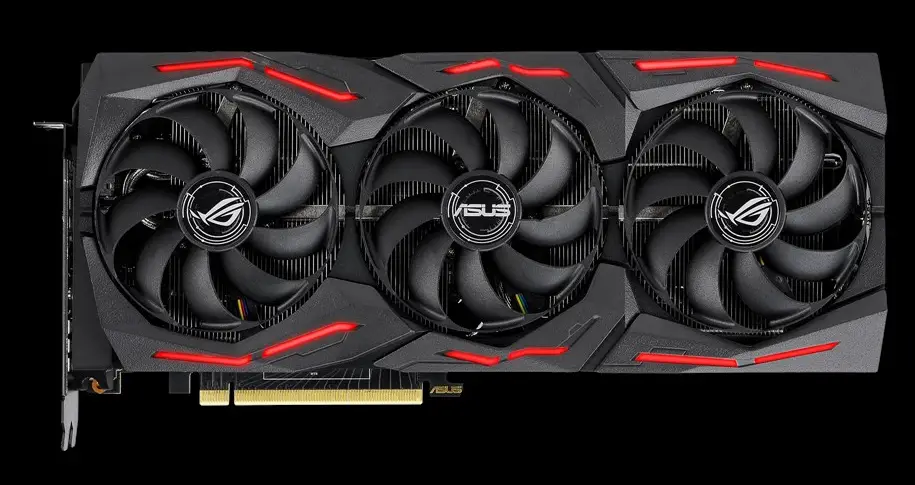 Asus ROG Strix GPUs are beasts and from the time Asus started to make them, they have been at the top of the GPU chart due to their performance. Surely they aren't cheap but they feature very powerful clock speeds, great aesthetics, more cooling and great design. The Asus Rog Strix RTX 2070 Super features 3 fans on the black shroud that has inbuilt RGB lighting which isn't available on any other GPU mentioned above.
Not only that but the backplate also has a ROG logo which uses RGB lighting and clearly, both of these zones will increase the lighting in your chassis which will look great with the combination of the lights from other components. It has two modes of operation. One is the Gaming mode which has the default base clock of 1605MHz but has the GPU boost of 1905MHz and the other one is the OC mode which has the boost clock of 1935MHz which is currently the highest on any RTX 2070 Super card.
This means you will be able to see some difference in performance and as Asus has equipped it with 2x 8pin power connectors you will be able to supply more power to it for strong overclocking. This is truly a beast for gaming at 1440p and 4K which beats all the available RTX 2070 Super cards in aesthetics and performance.
---
Conclusion
RTX 2070 Super cards are right now available for buy from a lot of manufacturers. It may be the case that some of the cards that aren't very powerful will cost more than the cards which are more powerful. So, when you are going to buy any edition of the RTX 2070 Super, make sure you check the pricing of that card with respect to the other RTX 2070 Super cards. If you have got any query, feel free to put it in the comments section below.