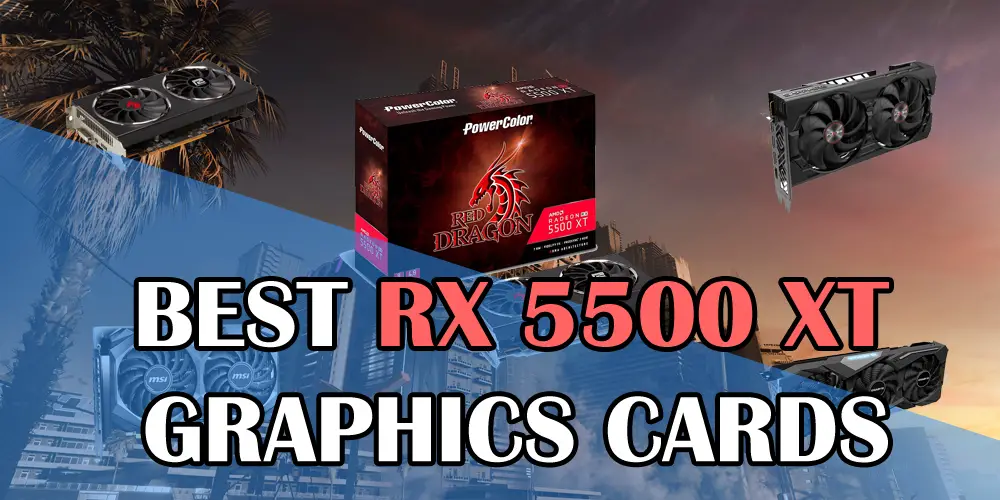 Introduction
AMD very recently released two new versions of 5000 series GPU, the RX 5500 and RX 5500 XT. The newly launched GPU's are meant for 1080p gaming scenarios. Both the RX 5500 and RX 5500 XT are designed with the latest RDNA architecture that is powered by AMD's 7nm gaming GPU and it is capable of delivering 1.25 performance per clock compared to previous 14nm processors as acclaimed by AMD and it does look promising.
The RX 5500 and the RX 5500 XT are equipped with GDDR6 memory that features PCI Express 4.0 support and it can be said that it is also quite future proof. The latest RDNA architecture was engineered to enhance features like Radeon Image Sharpening, FidelityFX, and premium VR technologies for maximum performance and beautiful gaming experiences.
As of today, there are various models of the RX 5500 XT available in the market to choose from. In this topic, we will cover the best among those available graphics card models. There two variants of RX 5500 XT one with 4gigs of memory and the other with 8gigs of memory, however, we do recommend to get the 4gigs variant as there are practically no significant differences in terms of performance between these two and further the 4gigs variant will cost you approximately 50$ less.
GIGABYTE Radeon RX 5500 XT Gaming OC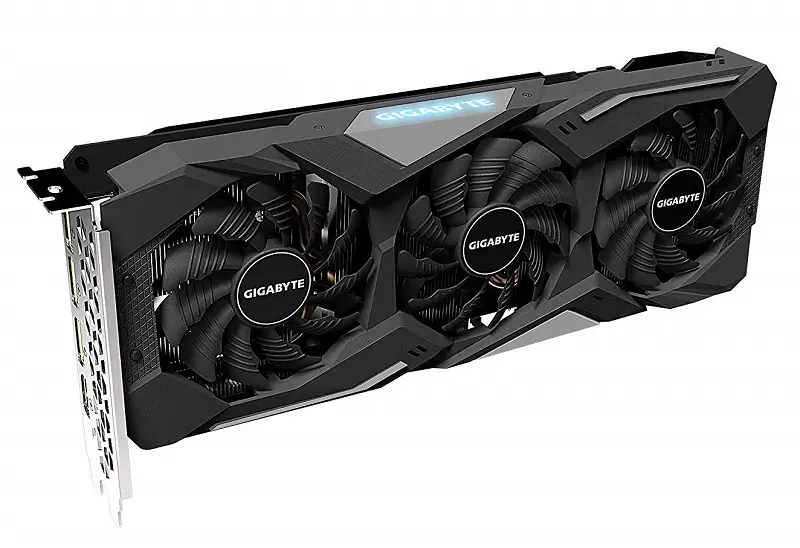 Gigabyte Radeon RX 5500 XT is a good combination of performance and cooling and does also comes in budget. It is integrated with a 4GB GDDR6 128-bit memory interface along with WINDFORCE 3X Cooling System with alternate spinning fans.
This card comes with a boost clock of 1845Mhz and the game clock is 1733Mhz. It is equipped with Gigabyte's Windforce Cooling system which comes with three 80mm fans that spin alternately along with 3 composite copper heat pipes, heat-pipe direct touch, and 3D active fan functionality that ensures that the card can provide optimal performance even at lower temperatures.
The Gigabyte Radeon RX 5500 XT can be controlled directly via AORUS Engine and it also supports Radeon Free Sync technology for ultimate gaming performance. Check out Full Specs Here.
---
Sapphire RX 5500 XT Pulse 4gb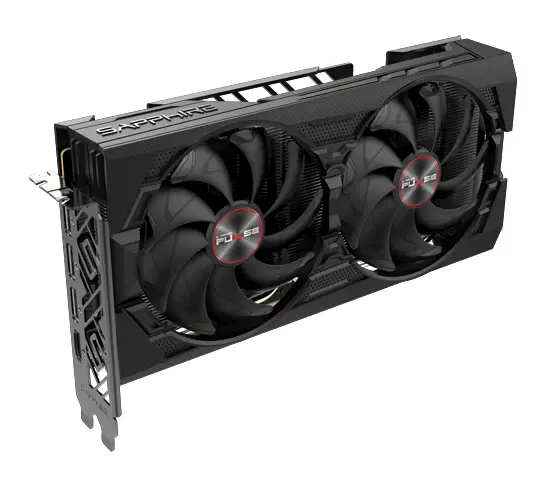 SAPPHIRE Pulse RX 5500 XT is the next and might be the best choice for the 5500 XT series. It offers great performance at a budget-friendly price point. It is powered by AMD's extreme RDNA architecture and comes equipped with Dual-X Cooling Technology keeps the GPU, Memory and VRM components cool and the noise level low.
It offers a boost clock of 1845Mhz which is similar to that of the reference model. In terms of cooing the SAPPHIRE Pulse comes with intelligent fan control along with Dual-X Cooling Technology. It also supports AMD Radeon FreeSync that lets an individual have an immersive gaming experience. Check out Full Specs Here.
---
MSI Gaming Radeon RX 5500 XT Mech 8G OC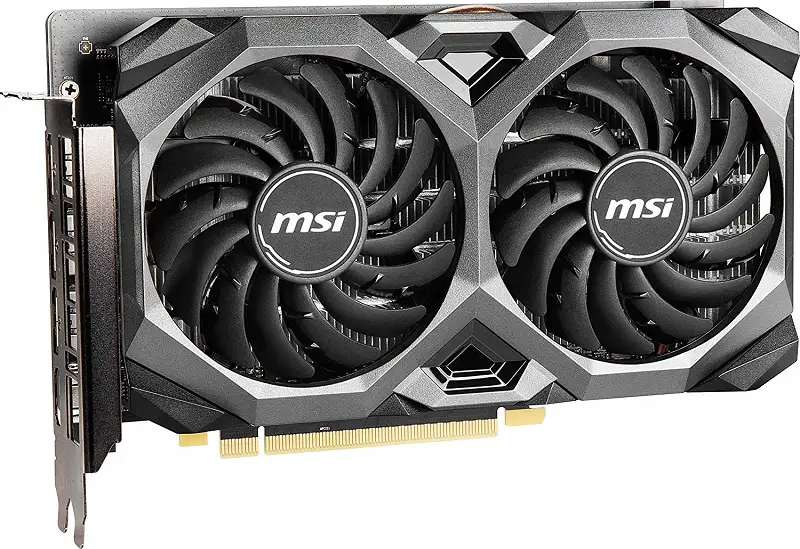 MSI is also coming with its option for the Radeon RX 5500 XT. The RX 5500 XT MECH 8G OC comes with a boost clock up to 1845Mhz along-with a game clock up to 1733Mhz and a base clock of 1647Mhz. It also comes equipped with MSI TORX Fan 3.0.
In terms of connectivity, the Radeon 5500 XT MECH 8G OC comes with 3x Display Port and 1x HDMI port. It is equipped with the newer version of MSI TORX fan that uses two types of fan blade, one being traditional fans that are responsible to create a focused airflow and the other being dispersion fan blades that are responsible for increased static pressure.
The MSI MECH 8G OC comes equipped with 6mm copper heat pipes with an optimized layout that increases the cooling efficiency using a direct contact design. The MECH 8G OC can be overclocked via  MSI AFTERBURNER software and it also provides support for AMD FreeSync 2 and AMD's image sharpening technology. Check out Full Specs Here.
---
PowerColor Red Dragon Radeon RX 5500 XT 8GB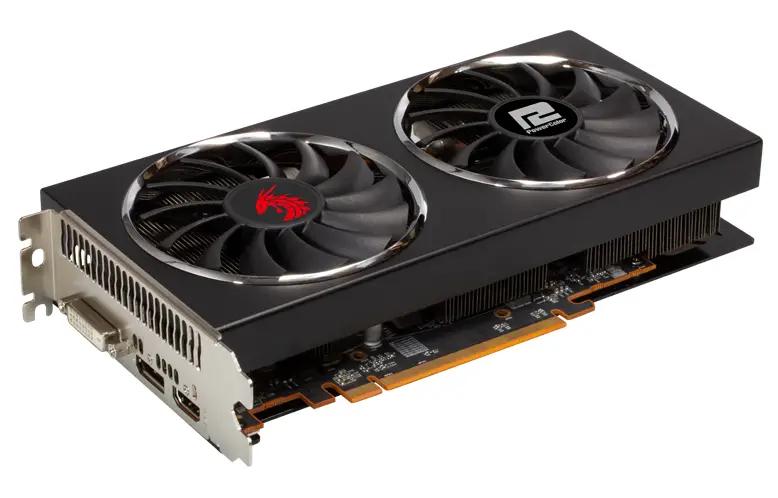 PowerColor Red Dragon RX 5500 XT 8GB is our next pick for this topic. It comes in a nice design with proper cooling and minimalist design. Priced currently at $219, this card can punch a power-packed performance. The minimalistic design brings along with it, two fans that ensure that it can operate smoothly, along with a proper heat-sink.
The fans in this card support 0dB mute fan technology that allows the fans to stop spinning when the GPU temperature is below 60 degrees. The card offers similar clock speed to that of the reference model aside from a little boost of 20Mhz on the game clock.
PowerColor Red Dragon ensures optimal connectivity with the availability of a DVI port, am HDMI port and a Display port. Check out Full Specs Here.
---
Conclusion
All these variants of the RX 5500 XT are quite similar in performance and don't provide any additional performance if they are overclocked and not to mention AMD's bugs in their drivers make the scenario much worse. So if you are looking for 1080p gaming, it is worth to invest in the 4gigs models as they provide similar performance to that of their 8GB variants and it will cost you approximately $50 cheaper.