I was a little-confused in choosing an ultra wide monitor for gaming. Surely, I have a good experience on monitors as I have used different sizes and different types of displays but ultra wide was a thing that seemed to me a great thing for gaming. So, I decided to buy one but then, damn! it was a difficult thing to choose something that has different specs at different prices. Ultra wide are generally expensive, some are far cheaper than the others but due to the huge gap between the specs, the cost difference is also huge. So, I bought the ACER Predator X34 but it came to be defective on arrival and I had to return it to the Service Center, but Acer's poor service here did not get me another monitor and I had to settle with ACER XR341CK which I will be reviewing soon.
Are they good for gaming?
For explaining if they are good for gaming or other things, I have listed out important 5 points which need to be addressed before you go and buy an ultra wide monitor. And believe me, every opinion I will give you is based on my experience and if you have any doubt then don't hesitate to ask me in the comment section before buying any ultra wide monitor as they are costly and I don't want anyone to waste their hard earned money if the monitor doesn't fulfill your needs.
1. Resolution and horse power needed
Ultra wide monitors have the aspect ratio of 21:9 while that of a simple monitor is 16:9 which shows you that the horizontal direction of the monitor has more pixel and is wider. So, eventually, if you buy a normal 1080p ultra wide monitor, its resolution will not be 1920×1080 but 2560×1080 which is 133% more pixels than the normal 1920×1080. This is some serious increment even if it doesn't look that much when seen as numbers. So, more pixels means that you need more horse power. Now horse power doesn't only mean that you should have a better graphics card but it also means that you need to have a better CPU that can provide good performance at this resolution with your graphics card and you need to have more RAM to avoid bottlenecks.
I tested CSGO which is mostly CPU dependent game on my ultra wide and normal monitor. The benchmark screenshots are following:-
RIG Specs:-
CPU- Ryzen 1700X
GPU- GTX 1060
RAM- 32GB
CSGO @ 1080p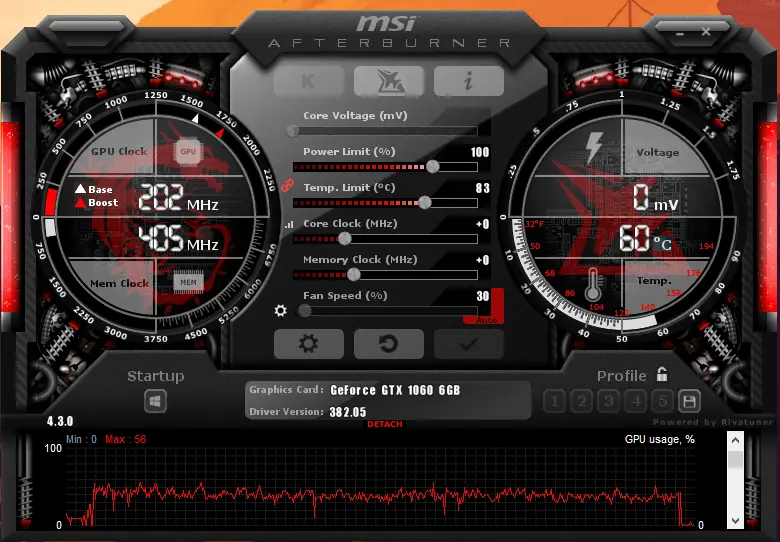 CSGO @ 1440p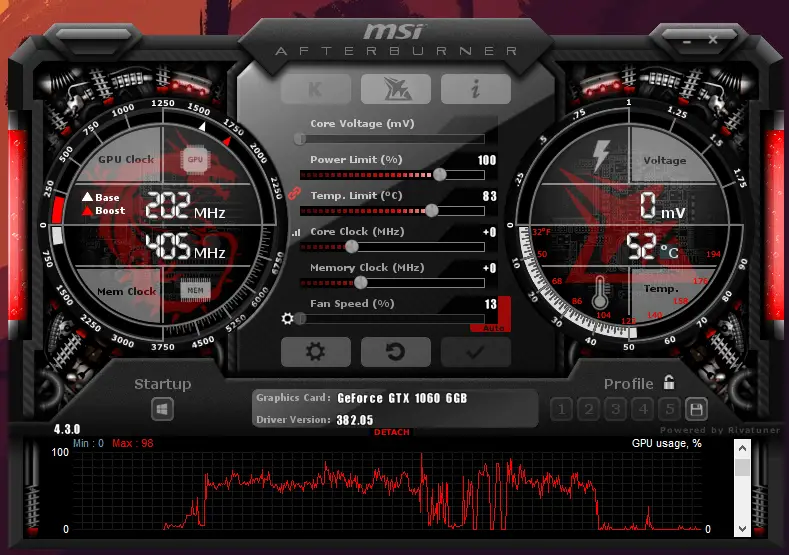 The game was tested at 2560×1080 and 3440×1440 resolutions. In both scenarios, there was a little difference in CPU and GPU usage. The CPU usage was hovering from 20-25% on both monitors despite being CPU dependent. As for GPU usage, there was some real noticeable difference in usage. Although I was not getting any bottlenecks on the ultra wide monitor but the usage difference tells a different story. Normal 16:9 ratio monitor used up to 56% of max GPU power while the ultra wide used up to 90%. The 30% of more usage tells me that a budget GPU will bottleneck for sure at higher resolutions and if you have play games on higher settings, then the usage of high-end graphics card will also bump up. The high spikes in GPU usages are that of Respawns which is also considered a part of gameplay and shows you that how much can a graphics card be used in a particular game. Now imagine if just by using an ultra wide monitor in a casual game like CSGO can use up the GPU up to 90% which was only 50-60% max on a normal monitor. Then what about bigger games? So, clearly, you can't game on an ultra wide if you have a budget graphics card.
2. Refresh rate
Right now it's one of the biggest factors when choosing any monitor. A gamer may have it as a first preference over response time when choosing a gaming monitor because more refresh rate = smoother gaming. Ultra wide monitors have a wide range of 60Hz to 200Hz with respect to what you pay. A budget ultra wide monitor has 60Hz and a productivity ultra wide monitor also has 60Hz even though it may be expensive just like LG 34UC98. An ultra wide monitor like Acer Predator Z35 has a refresh rate of 144Hz and can be overclocked up to 200Hz which is insane but this much refresh rate is not useful in every game. Take a look at Battlefield 1, do you need 200Hz? Absolutely No. But do you need 200Hz in CSGO? Absolutely Yes. Because it's observable. But at the same time, you cannot play CSGO on ultra wide properly. It's not practical. It's best suited on a 16:9 ratio monitor.
So, let's get to a small conclusion first "That you don't need a 144Hz or a 200Hz gaming ultra wide monitor" because only a few games are actually practical for this resolution and most of the AAA games run well on a 60Hz panel like Rise of the Tomb Raider or The Witcher 3. But let's assume you want to play it higher refresh rate, then you need to have at least a GTX 1080 for a 2560×1080 monitor for reaching 144fps or a GTX 1080 Ti for reaching 100+ fps on a 3440×1440 monitor. But it's tough to reach 200 fps even with a GTX 1080 Ti. So, it's obvious that 60-100Hz may be the best solution here which is also achievable.
3. Display type
It's well known that display types are of three types: VA, TN and IPS and you will mostly find either VA or an IPS panel in ultra wide monitors. This is because it's tough to reach 1ms response time on a large panel. VA and IPS panels, on the other hand, can run on higher refresh rates with 4 or 5ms response time which is also fine. VA is also a good display type but doesn't even come close to IPS when looked from all angles. The true colours of IPS displays are worth admiring. Some ultra wide monitors with VA panels cost almost the same as the IPS ultra wides but with higher refresh rate but again, as I said previously it's better to get a 100Hz IPS ultra wide monitor than a 144Hz VA panel. Quality is truly admirable and open world games like Playerunkown's battlegrounds, Witcher 3, ROTR, GTA V look at their best.
4. Sync technology
Another great point to look for is the SYNC technology they are having. Cheaper or budget ultra wide monitors don't have any special SYNC technology and they will show tears in games which are very annoying on ultra wide monitors. But the expensive monitors come with either Free SYNC or G-SYNC. Free SYNC is for AMD graphics cards and G-SYNC is for Nvidia graphics cards. So, if you have an AMD graphics card, you have to use a Free SYNC monitor to take full advantage of it but if you have Nvidia, then you have to buy G-SYNC monitor. But now comes the price difference. The price difference between a Free SYNC and G-SYNC monitor is huge. The Acer Predator X34 has the same specs as the Acer XR341CK but the difference is that of $300 because of different SYNC technology.
As most of the gamers are having Nvidia graphics cards, companies are taking advantage of this and selling G-SYNC monitors at a high price. But if you don't bother about some tearing or if you have a powerful graphics card, then you can switch to Free SYNC monitor and turn on the In-Game SYNC feature to remove the tearing. It will delay the gameplay a little but in slow paced games, it really doesn't matter. Quality of display and smoothness is all that matters.
5. Space needed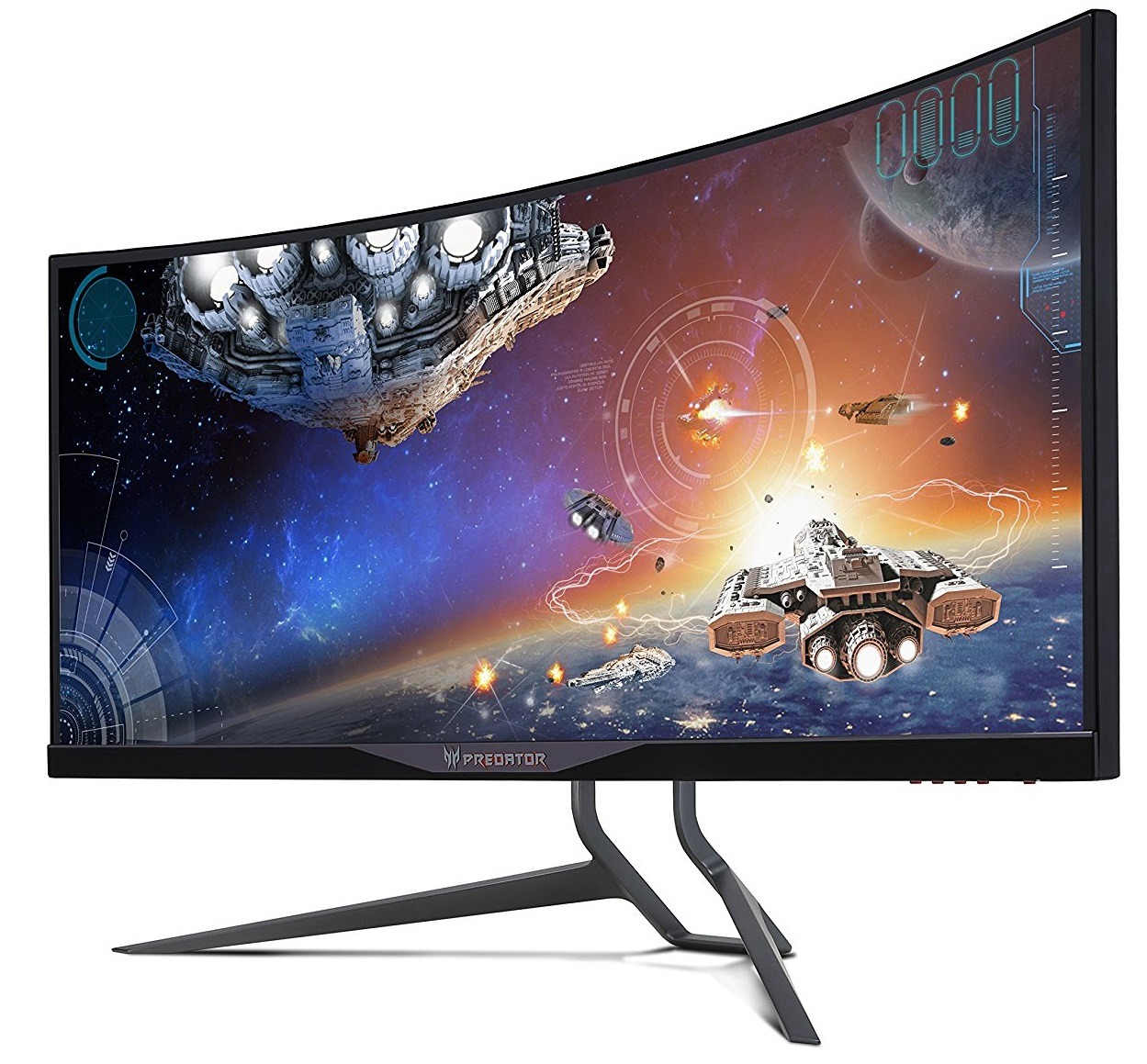 Don't get frustrated if your monitor takes 1.5 times more than the normal monitor takes. It takes even more than you will think. The stands they have are big for stability and can easily take 30 x 45 CM. So measure your desk before you buy an ultra wide monitor. The monitor will also be thick and will have a thicker stand at the back. So, it's quite common that it will also take around 30cm from the back. The best solution for this is to either have a big desk that is at least 75cm wide or wall mounting the monitor for better. Wall mounting will be very tough as these monitors weigh very much and you need to handle them properly.
These are the only factors you have to know in order to put a monitor on your desk properly. There isn't much to elaborate on this.
Conclusion
So, do I recommend an ultra wide monitor? Absolutely Yes if you have a lot of money and want to play games and work at your best. But if you don't have an insane amount of money and just want the best gaming monitor for the price, then I don't recommend them. Go with a 16:9 ratio TN 144Hz 1080p or 1440p monitor. That will provide you amazing gameplay. When I played different games on normal vs ultra wide monitor, I felt that ultra wide monitors are only meant for open world games. Games like GTA V, PUBG, ROTR, Middle Earth, if you ever play them on an ultra wide monitor, you will never switch back to the normal monitor even if you aren't getting smoother gameplay experience. But games like CSGO, Tekken 7, Overwatch, should not be played on ultra wide monitors because of ultra wides improper compatibility with these games. They will either stutter or will stretch too much.
Recommendation
I recommend 5 ultra wide monitors among all for gaming and productivity if you ever plan to buy and these are as follows.

[rwp_box id="0″]