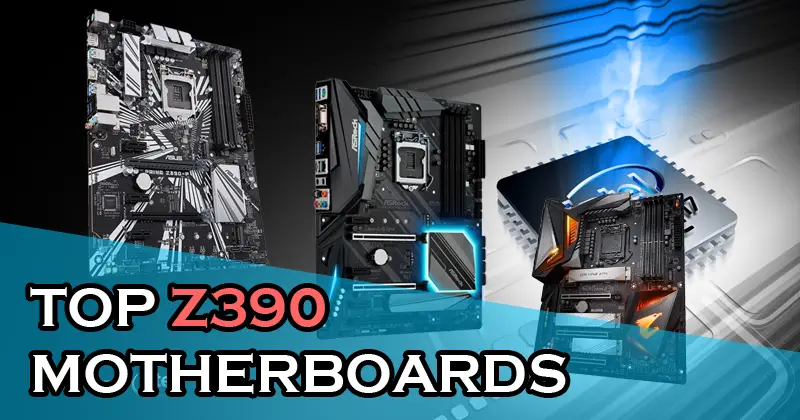 When it comes to motherboards, people generally don't focus too much because at the end of the day, the work of a motherboard is just to connect all the components to function together. I 100% agree that a motherboard doesn't need to be at the centre of the focus when building a valuable gaming PC unlike the CPU and GPU which play the main role but there are some important factors which decide how much performance you can utilize from your CPU/GPU which is dependent upon your motherboard.
As the higher you go in the hierarchy in the CPU/Memory, it's more likely that you will need a powerful motherboard to support the specs of your components. As Intel has already announced and released their 9th Gen Intel Core processors, it's time for using the Z390 chipset motherboards which are backward compatible which means you can use the 8th Gen Intel Core processors on these boards (Thank you Intel this time!).
You can find dozens of Z390 motherboards on the market which on the paper, look similar to each other and even their pricing but it's really frustrating to find out which one packs more features at a lower price. Don't worry about it! I have done the research for you and have selected the best Z390 boards that you should probably get for your PC build. Let's start with the Top performer to the cheapest one!
But before we jump on the list of Top Z390 boards, we have a small list of top contenders:-
1. MSI MPG Z390EDGEAC
2. MSI Meg Z390 Ace
3. ASUS ROG Maximus XI Code
4. ASUS ROG Strix Z390-H Gaming
The No-Compromise Top Performer
MSI Meg Z390 GODLIKE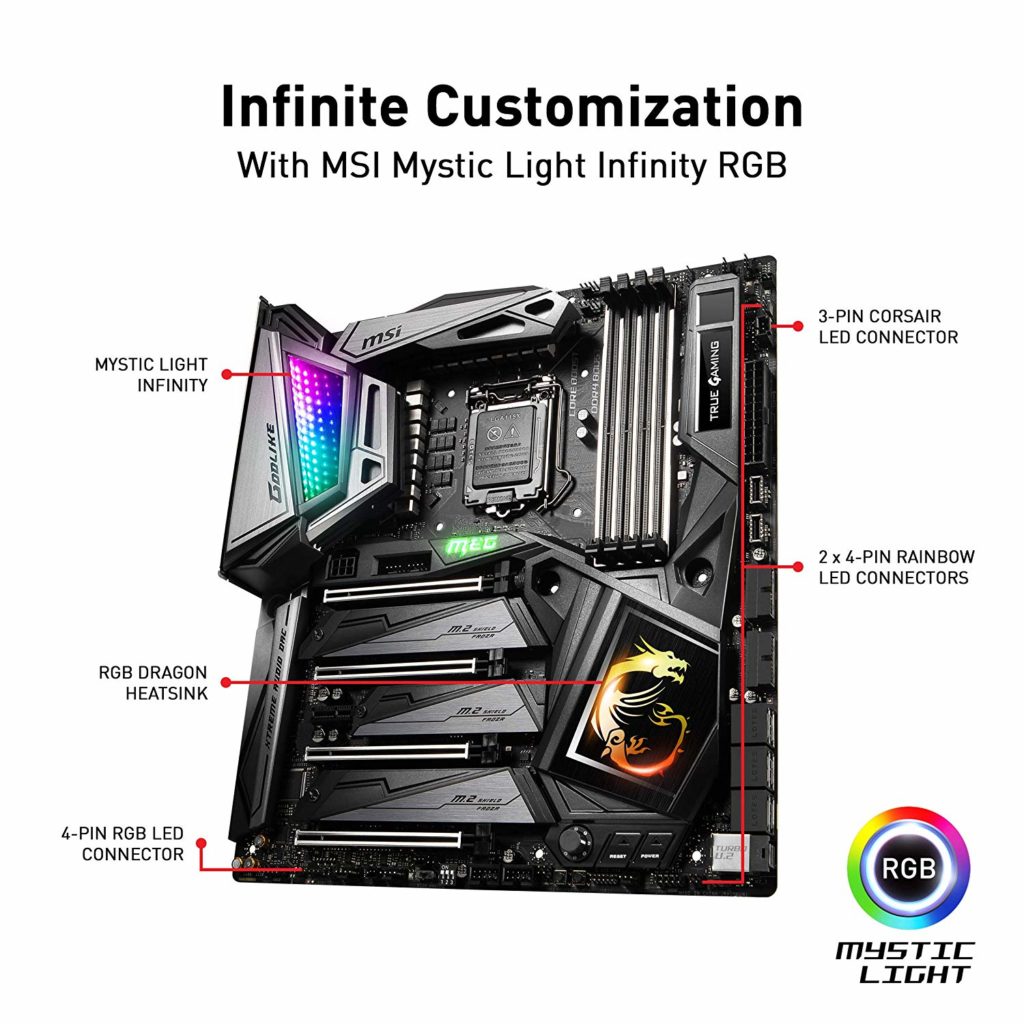 MSI's GODLIKE motherboards have always been on the top since the trend of overclocking started. We had motherboards with LGA 1150 sockets and now with 1151 sockets that are dedicated to overclocking so much so that it's hard to find a better competitor than the MSI's GODLIKE motherboards. The MEG Z390 GODLIKE costs much and will consume more than 1/3rd of your money if you are going to build a $2000 PC build but in the end, it's "You" who will get the full potential of your CPU, GPU, and Memory.
The board has a very powerful exceptional VRM section that uses "18" power phases for stable overclocking. It's very rare to find this amount of power phases on a high-end motherboard and the more the power phases, the more will be the stability. But still it's more likely and I think I can say it with surety that this board uses doublers and not actual 18 phases but actually, something like 8+2 power phases as MSI usually practices using doublers on its mid and high-end motherboards.
Now, this powerful VRM is cooled down by big aluminium heatsinks that use RGB lighting for great aesthetics. The board also features 4x PCI-Ex 16 slots- all covered with steel armor for maximum reliability and support both SLI and Crossfire.
The VRM section which uses a large Infinity Mirror RGB LED zone displays the pre-programmed messages and the post codes for easier troubleshooting and at this heavy price of around $600, there should be no compromise. As this is an enthusiast board, it must have all the necessary features for overclocking easily and solutions for getting out of troubles.
For memory, it supports up to 64GB of DDR4 Ram overclocked up to 4600Mhz. As for fast storage, there are 3x M.2 slots that you can use for NVME SSDs- all protected with aluminium heatsinks that will cool down the SSDs in long run. The board comes with MSI Mystic lighting as well, which will ensure that you take the maximum benefit of RGB lighting and sync it with other components as well.
The motherboard is also packed with tons of accessories that include SATA Cables, SLI bridge, RGB extension cables, Wifi Antenna, Streaming boost, M.2 Xpander-Z, and many more things. This board comes with a premium price tag of $590 but will deliver the best performance.
---
Best Value Z390 Motherboard
GIGABYTE Z390 AORUS Ultra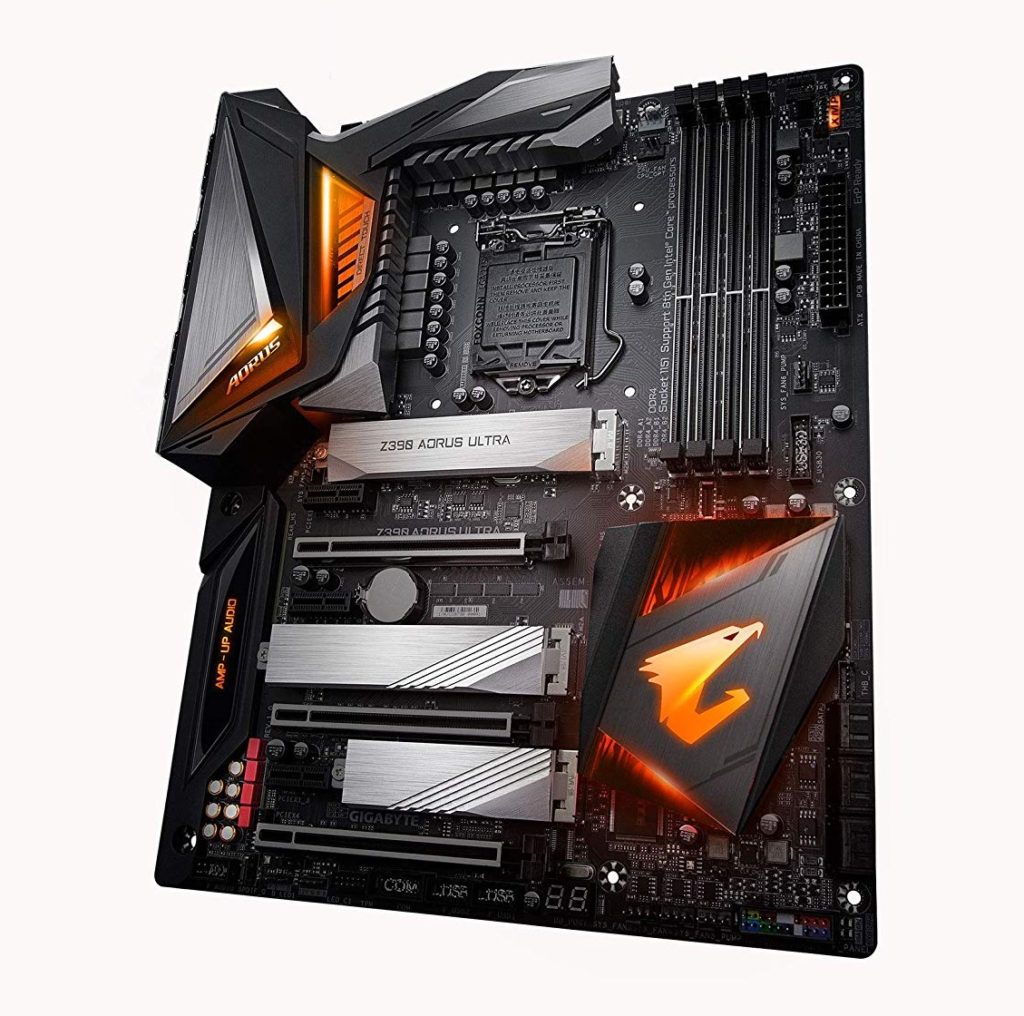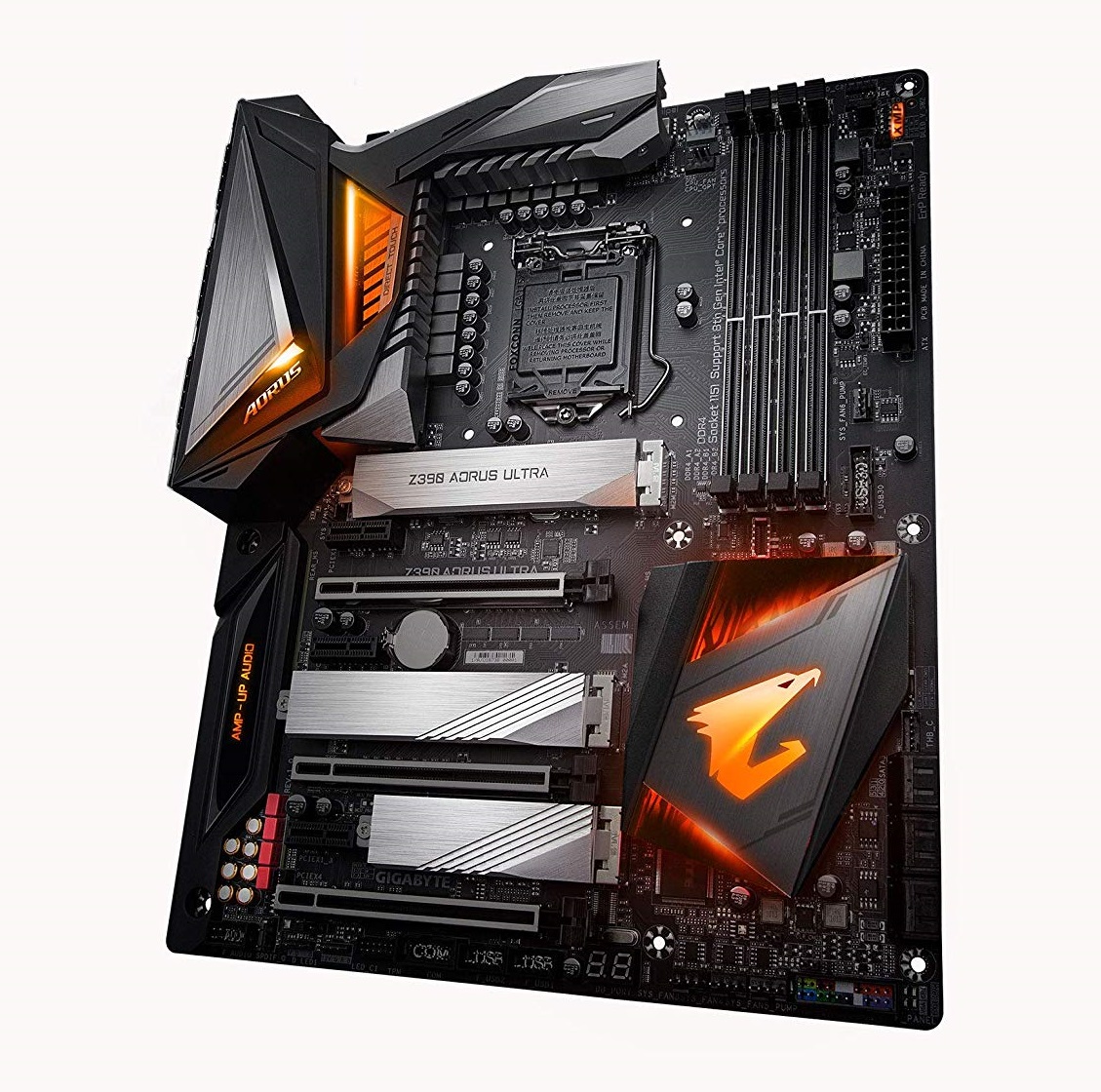 For building the best value for price PC, I don't recommend spending more than $500 on a motherboard, rather a sweet spot should be near to $250. And fortunately, we have a great Z390 motherboard from Gigabyte that comes under this price tag. The Gigabyte Z390 Aorus Ultra is the ultimate package which brings great features that won't make you feel compromising in any case. It's great for overclocking as well as for upgrading the system.
The board features 13 power phase VRM section which uses decent heatsinks that also features RGB lighting. Gigabyte motherboards are strong and Aorus motherboards in particular excel in that area. The board comes with M.2 aluminium shields that will maintain the temperatures of NVME SSDs and steel armor on the PCI-Ex 16 slots will provide maximum strength for supporting heavy graphics cards. The motherboard can support up to 64GB of DDR4 RAM clocked up to 4400Mhz that is insane at this price.
The board also comes with Debug LED from where you can check the post codes to troubleshoot any kind of problems related to CPU, Memory or Display. This is what is most needed and a good value motherboard must provide it unless you have the time to learn the beep codes if you use a $1 speaker. I still prefer using a Debug LED display on the PCB itself which is easier and takes less time in understanding the problems. However, there is another similar board to the Aorus Ultra which is the Aorus Pro Wifi which uses exactly the same layout and VRM design. The difference is in the aesthetics mostly and the Pro Wifi doesn't come with the Debug LED. So, if you think that's not worth the another $40, then you can without any more thinking go with the Pro Wifi rather than Aorus Ultra.
And of course, for cooling it comes with multiple fan headers and pump headers which you can use for cooling your whole chassis and with RGB headers you can extend the lighting effects to show off your build. This motherboard does not fall back in either performance or aesthetics which makes it stand out among other motherboards at this price.
Learn Overclocking on Z390 motherboards
---
Best Mid-End Z390 Motherboard
ASRock Z390 EXTREME4

For a high-end PC build where you have constraints on your budget, I recommend spending below $200 on a motherboard. Fortunately, ASRock has the best mid-end motherboard under $200 that features a powerful VRM section with plenty of other features that will allow you to upgrade your system as you like. Surely, it can't beat the Asus's Maximus series boards or MSI's GODLIKE motherboard in overclocking and supporting extremely high-end stuff but it still supports some of the best high-end CPUs and Memories available in the market without any problem.
The board uses a 12 power phase VRM design which is more than enough for a stable overclocking. Using even an i9 9900K on it shouldn't be a problem. But I suggest going with either the i5 9600K or i7 9700K if you are building a PC costing below $1500. This motherboard not only has decent heatsinks for the components but also a reliable PCB for a long-life operation. It supports Nvidia Quad SLI as well as AMD Crossfire up to 3-way respectively.
The board doesn't have any onboard buttons for troubleshooting as it's priced comparatively lower than the higher-end motherboards mentioned above but regardless of that, it has all the other good features like Intel Optane memory support and Realtek ALC1220 Audio Codec that supports Purity Sound 4. Aesthetically, it shows off its beauty through the heatsinks at the top and at the south bridge which lits up with different coloured LEDs that are controllable by ASRock RGB LED Utility. It comes with all the additional headers for RGB lighting, fan, USB ports, and pumps that are necessary for further upgrades.
So, without wasting a lot of money, the ASRock Z390 Extreme4 is a fantastic upgrade over the previous Z370 Extreme4 where you get redesigned VRM section and support for up to 9th gen Intel Core processors.
---
Best Budget Z390 Motherboard
ASUS Prime Z390-P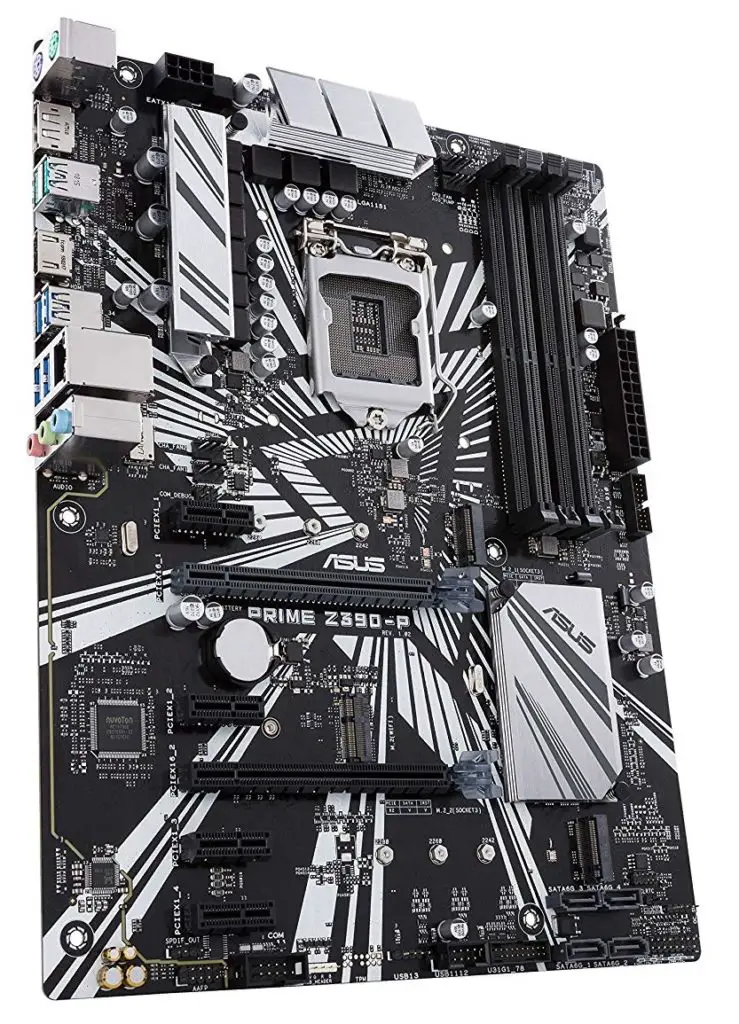 Finding the best but also the cheapest motherboard for fulfilling the purpose of a high-end build is surely difficult than finding the best motherboard costing above $200. A cheap but good motherboard should allow decent overclocking, support high-end memories, support M.2 NVME SSDs and should have a decent number of fan headers for making the necessary upgrades.
Asus Prime Z390-P is the one you should be looking for if you need all those above-listed things. Asus has several categories in the Z chipset that provide different features in different price ranges. Asus's Prime category is the most affordable one and is very popular amongst the budget gamers who want the maximum benefit in lowest cost. The Prime Z390-P features 9 power phases for overclocking with fine heatsinks that should easily allow overclocking at an intermediate level.
It also has 2x M.2 slots for NVME SSDs and 2x PCI-Ex 16 slots that support 2-way AMD CrossfireX. Fortunately, for memory also, it supports memories overclocked up to 4266Mhz which is insane at this price. This board is also Intel Optane ready, water cooling ready, and comes with Four fan headers that support CPU fans/ Chassis fans and AIO pumps.
Aesthetically it may not be very appealing and it doesn't have RGB lighting but the white accents will fit into any colour build perfectly which uses a combination of White and any other colour. Or if you just want performance, then this one is the ideal choice for getting the most out of your money with Intel 9th gen processors.
---
Motherboards not to buy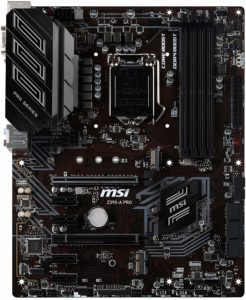 It's true that some of the MSI motherboards are of top quality but MSI doesn't have great motherboards like that of Asus and Gigabyte. One of the poorest choices in Z390 motherboards is MSI Z390-A Pro. For $130, it's totally crap when it comes to overclocking. It uses no heatsink at all on the top VRM power phases. So, definitely not worth for overclocking at all. Forget about other features, this thing alone makes it a non-worthy motherboard to buy. Another thing which I saw on the official product page is that MSI mentioned it having 8+4 CPU power ports. I am certainly unable to find the other 4 pin power port but if it has somewhere hidden, that is totally useless.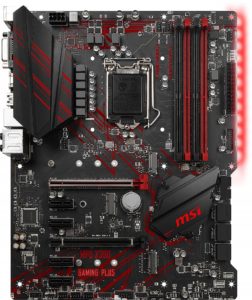 This is literally the same motherboard as the MSI Z390-A Pro. If you see the layout of both the boards and the VRM, it's the same but with some different colour scheme. Same 3 uncooled power phases at the top and same amount of PCI slots. Although, the heatsink on the Vcore VRM power phases is decent but the I/O cover can limit the airflow. Don't buy these two boards because they both are above $130 and for this price the Asus Z390-P is what you should be looking for.