Xtremegaminerd.com is a participant in Amazon Associate Program and is supported by the readers. The qualifying purchase you make through our links may get us some commission and doesn't cost you an extra penny.
---
It's official and out. The official announcement of all B360, H370 and H310 motherboards. On the 2nd of April, Biostar listed these motherboards on their website with all the specifications. This is exciting news for those who are looking to upgrade to Coffee Lake but aren't willing to spend too much money with the current Z370 motherboards. Let's see just how good these things are.
Biostar Microtech International Corp or commonly known as Biostar, is a motherboard manufacturer based in Taiwan, designing and manufacturing of computer hardware products such as motherboards, video cards, expansion cards, thermal grease, headphones, home theatre PCs, remote controls, desktops, barebone computers, system-on-chip solutions and industrial PCs. Awarded Taiwan's Top 20 Global Brand in 2008, Biostar with an estimated brand value of US$46 million was ranked #1 as the top motherboard brand for iCafe in China.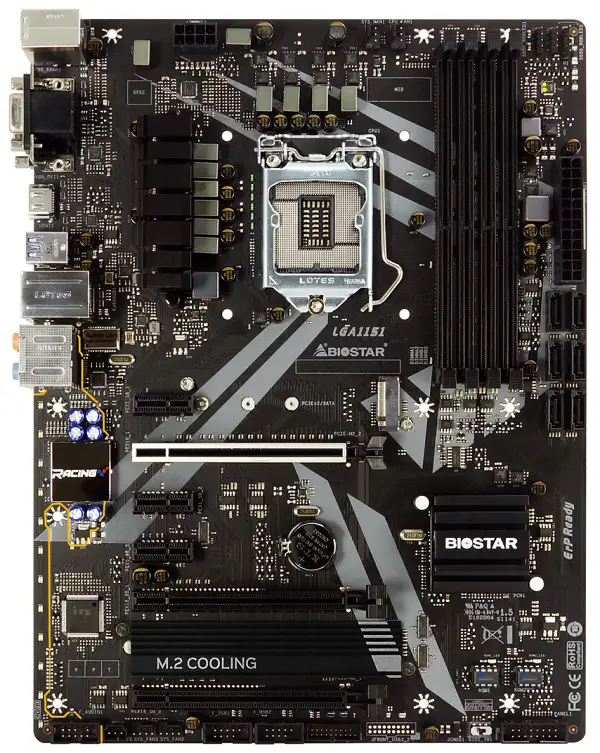 The two RACING motherboards from Biostar are the Biostar B360 RACING GT5S and the Biostar B360 RACING GT3S. They both pack dual M.2 ports but the Biostar B360 RACING GT5S packs three PCIe 3.00 X16 slots and three PCIe 3.0 x1 slot even if it is a bit of a waste on the mainstream platform. The GT3S is micro ATX and has two PCIe X16 slots and only one PCIe 3.0 x1 slot. They both have 6 SATA ports alongside 4 RAM slots. The I/O seems to be the same as well.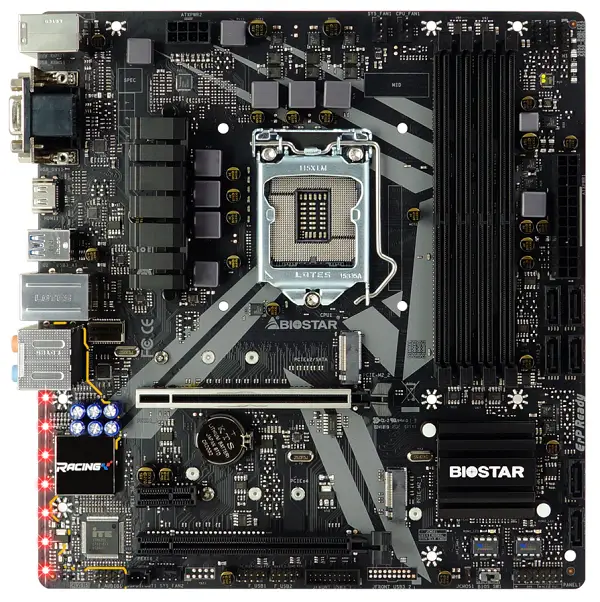 The Biostar B360MHD Pro and Biostar H310MHD Pro seems to be exactly the same with only one tiny difference, the two USB 3.0 ports are swapped for cheaper USB 2.0 ports. They both feature 3 SATA ports and 2 RAM slots and are micro ATX with one PCIe 3.0 x16 slot, two PCIe 3.0 x1 slots and no M.2 support. Very plain and generic.
If you want to know more about these new motherboards in depth and detail, check out their official website here.