This $1250 Gaming PC will max out games
After the release of Ryzen 5 processors from AMD, PC building is now even more affordable. At the cost of an i5, Ryzen provides performance equivalent to i7's. So, it's time to change some of the hardware in this build. This build will be capable of running all the games at 1440p with 60+ fps maxed out. This build is no joke and can handle some serious stuff.
Even if you stream while game, it's nothing and operations like rendering, video editing will be a breeze on this PC. I named it "The Crusher" because it can crush every game at max settings.
But before that, if you don't know how to assemble and set up your system or if you really want to get information about building a gaming PC from scratch, you can grab my guide from HERE: Build a computer from scratch.
NOTE:- Currently there is a shortage of graphics cards so it's difficult to build a PC on your own at proper prices. Therefore, I have provided the link to the pre-built PC you can get instead of building this. 
Processor
AMD Ryzen 5 1600X
Based on the same architecture as that of Ryzen 7 series processors, this one is among the mid-end processors and falls into the Ryzen 5 series. It's the same chip as a Ryzen 7 1700, 1700X or 1800X but two cores are disabled. AMD for sure has made this a great deal at the same price as that of Intel Core i5 7600K. For mere $230, this chip provides 6 cores and 12 threads with a TDP nearly equal to that of i5 and i7's Kaby lake processor. The TDP is 95 watts and comes into the category of power-efficient processors.
This processor will provide the best possible multitasking and gaming at the same time. As Intel Core i5's only have 4 cores and 4 threads, you will be gaining an advantage over that with 2 more cores and 8 more threads. The best thing is that some games are getting optimized for using more and more cores. Playerunknown's Battlegrounds is among the first of the games which can utilize all the six cores and as I have a Ryzen 7 1700X myself, it maxes out the game when it comes to CPU load.
There will be only a few fps difference in gaming when you compare it to the i5 but multitasking like opening several chrome tabs, a game, and some applications at the same time won't let your system hang anymore but if you try that with an i5, you will be in trouble. This processor is an ideal chip for streamers as well as you can utilize these cores for different purposes at the same time. And not to forget that AMD has made its clock speeds really good. The chip stands at a base clock of 3.6Ghz and a boost clock of 4Ghz which is the Turbo clock speed and you can overclock it even further as it's unlocked.
So, do you think is there any deal better than this?
See:- Best Gaming CPU's
---
CPU Cooler
MSI Core Frozr L
With AM4 motherboards and processors, you need a compatible CPU cooler. As Ryzen 1600X doesn't come with a stock heatsink, you have to buy one and that's actually an advantage. With an aftermarket cooler, you can overclock your CPU with stability not exceeding the safe temperatures.
Well, this CPU Cooler is very new from MSI and we all know that MSI makes fantastic graphics card heatsinks and this one is no exception. It is big and can use two fans at the same time for the pull/push configuration to dissipate heat efficiently. The cooler has an MSI logo at the top for aesthetics and a static pressure MSI fan. This one is compatible with AMD AM4 motherboards and costs $50.
See:- Best CPU Coolers
---
Motherboard
MSI ATX AM4 X370 SLI Plus
For the motherboard, I chose the MSI's X370 SLI plus. X370 chipset motherboards come in high-end boards because they have every feature you would want from overclocking to water cooling support. As the processor, I chose for this build is Ryzen 1600X, you should take advantage of that with this motherboard by overclocking it and pushing your rig to its full potential for no additional cost.
There are some other good motherboards with B350 chipsets but they lack some additional features. So, I chose this one which is cheaper than other X370 motherboards and have features like steel armour over the PCI-Ex 16 slots and several chassis fan headers making it a good choice for better cooling. It also supports SLI by the way if you ever want to do multi-GPU setup. The aesthetics, on the other hand, is balanced with white accents on black PCB.
It can support memory capacity up to 64GB overclocked over 3200Mhz which is insane. For storage, it has 6x SATA III ports and 1x M.2 Slots for NVME SSD's. It's a complete package for this PC and won't disappoint you.
See:-
---
Memory
Ballistix Sport LT 8GB (4gb x 2)
8 Gigabytes of memory is still perfect for gaming. It is enough for removing any bottlenecks and can play any game at 1080p or higher resolutions. Ballistix Sport memories are cheap and are trusted by users around the world. These sticks are clocked at 2400Mhz each and with a pair, you will still have two more slots to upgrade your RAM. These sticks have aluminium heat spreader over them and red accents make them look really good.
---
Graphics Card
Gigabyte GTX 1080 8GB G1 Gaming
Graphics card, no doubt is the most important thing. With a high-end processor like Ryzen 1600X, the GTX 1080 8gb will be the ideal match and you won't have any bottlenecks whatsoever. The GTX 1080 without a doubt is a monster graphics card for gaming at 1440p. It can max out any game at this resolution with 60+fps. Some older titles can also be played at 4K but newer titles will have a hard time running at 60 fps at 4K. So, it's best for 1440p or ultra wide resolutions.
With 8gb of VRAM, there is not a single game which can't be maxed out with this beast. And when we see it's clocked, it has two modes. One is Gaming and one is OC mode. OC mode is higher than Gaming mode in which the base clock is 1721Mhz and boost clock is 1860Mhz. This card can be overclocked easily over 1900Mhz for sure as it has a huge heatsink with 3 fans. It's definitely a long card but performance is incomparable at this price.
---
Hard drive
Western Digital 1TB
As usual with most of the builds I recommend, 1TB of storage from Western Digital is all you need to store those heavy games like GTA V, Battlefield, Titanfall 2 and ROTR. This one has got several thousands of positive reviews and is the best selling storage device on Amazon right now. The speed is 7200Rpm and it has 64MB of cache. It's the most common thing which a PC can have and almost every gamer today have this in their rigs. Do not think about it twice, just go for it.
---
SSD
Samsung 850 EVO 250GB
For a fast computer, I recommend a fast bootable drive. Surely the 1TB hard drive will run your operating system but do you want 1 minute or more for your system to boot your OS? Of course not when you are spending over $1200. Samsung 850 EVO is the device which comes to be the best in this stance. A 250GB will be enough for installing the windows 10 operating system along with all the other drivers and software. Don't store games on it as it will run out of space quickly and you need some empty space for your OS to work properly.
---
Power Supply
EVGA 600 B1, 600 Watts
The power supply I am using is the 600 watts bronze 80+ certified PSU from EVGA. Power supplies from EVGA are most commonly used among the PC gamers because they are cheap and have better reliability than its counterparts from other brands. With 600 Watts of the power supply, you will be able to overclock your CPU, graphics card and power several chassis fans without any problem.
As it is also 80+ Bronze certified, it's efficiency will be around 85% which generates less heat and provides more power. The GTX 1080 requires only 180Watts and the CPU on the other hand half of it. So, the total power consumption will never go over 400Watts even when you overclock everything. It has all the cables for powering your components and comes with 3 years of warranty with EVGA customer support.
---
Case
Phanteks Eclipse Series P400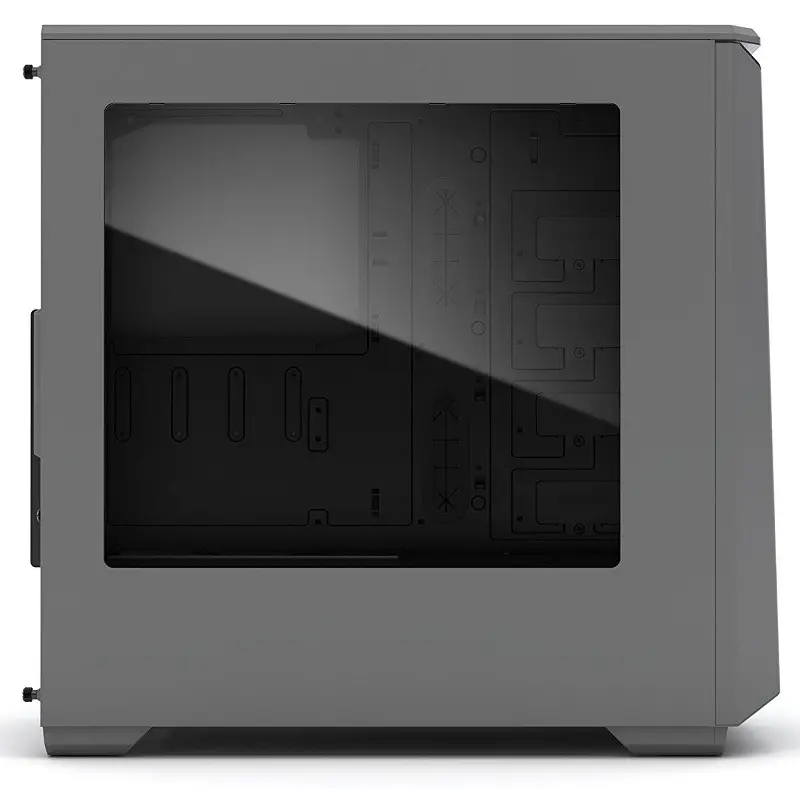 This is the case which I also used for my $1000 Gaming Build. For components like full-ATX motherboard, Custom CPU cooler, and a high-end graphics card like the one I have used, you will need at least a mid tower. This one is from Phanteks and has got hundreds of positive reviews. This case looks very decent and stylish with the simple design it has. The case is available in three colours: – Grey, White and Satin Black. So you can choose anyone if you have different taste to colours.
This case supports full ATX motherboards and full-length graphics cards like that we have used in this build, the Gigabyte GTX 1080 which is a triple fan card. The case has rubber grommets on cable routeing holes which will help you in neat and clean cable management. The side panel has a clear window through which you can see your components inside and of course, this is 2017, there is no PC build without a PC case which has a transparent window.
It comes with 2x 120mm fans pre-installed- one at the rear and one at the front. But you can always increase the front intake fans to 3 and can install a 240mm radiator at the front or at the top. So, it will be a good upgradable case for you in case you swap out some components in the future.
See:- Best Mid Tower Cases
---
Total ~ $1265(Prices fluctuate)
---
---
Recommended Peripherals for this build:-
Monitor: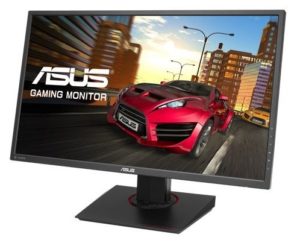 – ASUS MG278Q: Check on Amazon
27-inch, WQHD 2560 x 1440 resolution display with 1ms response time

144Hz refresh rate and Adaptive-Sync technology for seamless visuals and smooth gameplay

ASUS Rapid Replacement: 3 Years Warranty
Keyboard: 
– Corsair STRAFE: Check on Amazon
100% Cherry MX key switches – Gold contact Cherry MX mechanical gaming keys deliver the ultimate competitive advantage

Dynamic backlighting – Brilliant RED backlighting enhances the experience with virtually unlimited lighting adjustability

FPS/MOBA keycap sets – Textured and contoured keycaps enable maximum grip and enhanced feel

Gaming Grade Circuitry – 100% anti-ghosting with 104 key rollovers on USB

Easy-access multimedia controls –
Mouse: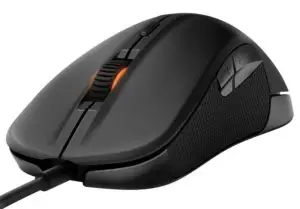 – SteelSeries Rival 300: Check on Amazon
6 programmable buttons (including DPI)

Configurable resolution up to 6,500 DPI

30 million click switches

16.8 million colour, 2 zone illumination
Wifi: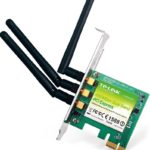 – TP-Link TL-WDN4800 wifi card: Check on Amazon
blazing speeds of up to 450Mbps at 2.4GHz or 5.0GHz

Supports dual-band 2.4GHz and 5GHz channels

Compatible with 802.11a/b/g/n products

2-year warranty
---