This $1250 Gaming PC will MAX OUT Every GAME
After the release of the second generation of Ryzen 5 processors from AMD, PC building is now even more affordable. At the cost of an i5, Ryzen provides performance equivalent to i7's. So, it's time to change some of the hardware in this build. This build will be capable of running all the games at 1440p with 60+ fps maxed out. This build is no joke and can handle some serious stuff.
Even if you stream while game, it's nothing and operations like rendering, video editing will be a breeze on this PC. I named it "The Crusher" because it can crush every game at max settings.
But before that, if you don't know how to assemble and set up your system or if you really want to get information about building a gaming PC from scratch, you can grab my guide from HERE: Build a computer from scratch.
CPU
AMD Ryzen 5 2600X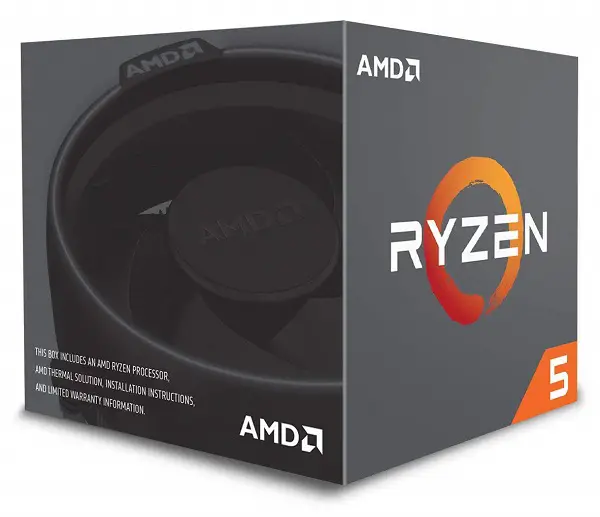 AMD Ryzen 5 2600X is one of the best mid-end gaming CPUs right now and is dominating all the other CPUs at a price less than $200. Though it's slower than the i5 9600K in Gaming, but when you compare its value for the price you pay for it, it easily wins in Gaming as well as productivity. This beastly processor is a 6 core and 12 threaded chip which is clocked at 3.6Ghz with a boost clock of 4.2Ghz.
As this is an overclockable chip, you can easily get it above 4.2Ghz with a decent CPU cooler. With the cache of over 16MB this is absolutely flawless in performing complex operations and multitasking. In simple words, whatever you do with it, there should be no problem for this CPU to perform it hasslefree. Thanks to the faster single core performance of the 2nd Gen Ryzen, this CPU is much better than the 1600X and thus you will be able to get an equivalent performance to the i5 8th gen processor.
---
Motherboard
MSI X470 Gaming Plus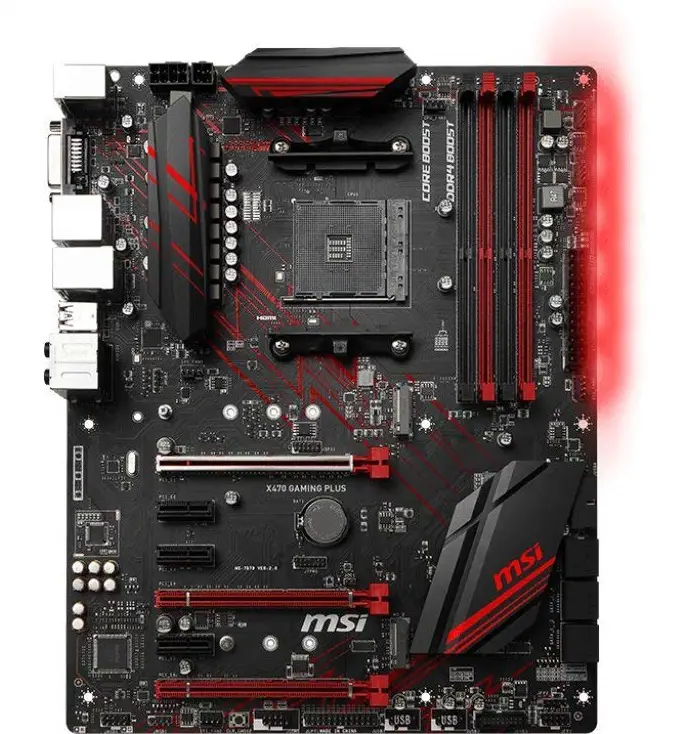 For Ryzen 5 2600X, a good overclockable motherboard is a must. If you buy a simple B450 or an A320 chipset board, then you won't be able to benefit from your processor as you should be. Although some of the B450 chipset boards will do the job for this build but there are several other features that you won't be getting with a B450 chipset board.
For this purpose, I chose this X470 Gaming Plus from MSI which is a great choice for overclocking as it features 4+2 power phases in its VRM with doublers making it virtually an 8+2 power phase motherboard. The doubling process makes the overclocking stable and the heatsinks on both the side and top power phases will make sure that the processor remains in the overclockable state for a long time without any fluctuation.
This board features 3x PCI-Ex 16 slots out of which one slot is covered with a steel Armor for more protection. The DIMM slots on it can support up to 64GB of RAM overclocked up to 3466Mhz. Other great features of this board are: 2x M.2 slots for NVME SSDs, Clear_CMOS button at the bottom, 6x fan headers and 2x 5050 RGB LED Strip 12V connectors for making your system colourful.
---
Memory
Silicon Power 16GB(8GB x 2)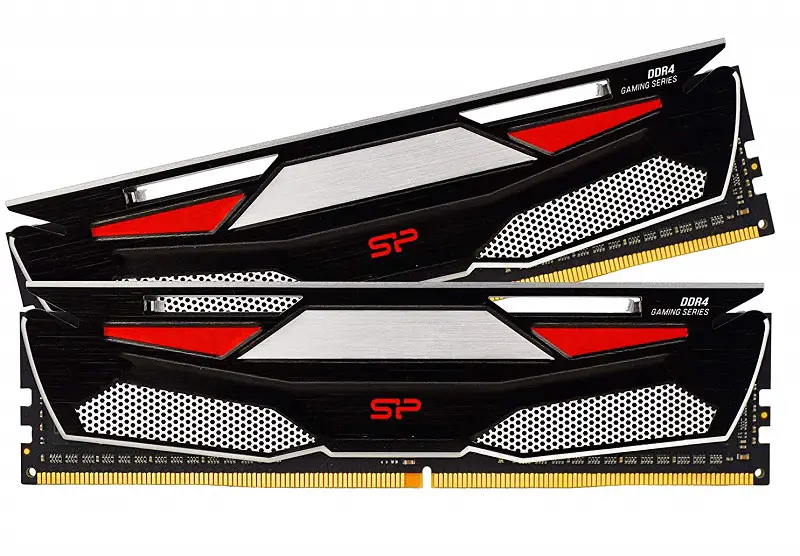 After a long time, finally, the RAM prices are stable and therefore you can equip your build with 16GB of RAM instead of only 8GB. As this is a high-end Gaming build, you shouldn't be limiting your system in memory. These two 8GB sticks will let your system run as fast as possible at any particular resolution.
Silicon Power 2400Mhz Ram sticks are currently one of the cheapest RAM sticks available and they perform just like any other branded RAM sticks. 16GB of RAM will ensure that you won't face any type of bottleneck in gaming as well as other memory intensive applications.
---
Graphics Card
EVGA GeForce RTX 2070 Black Gaming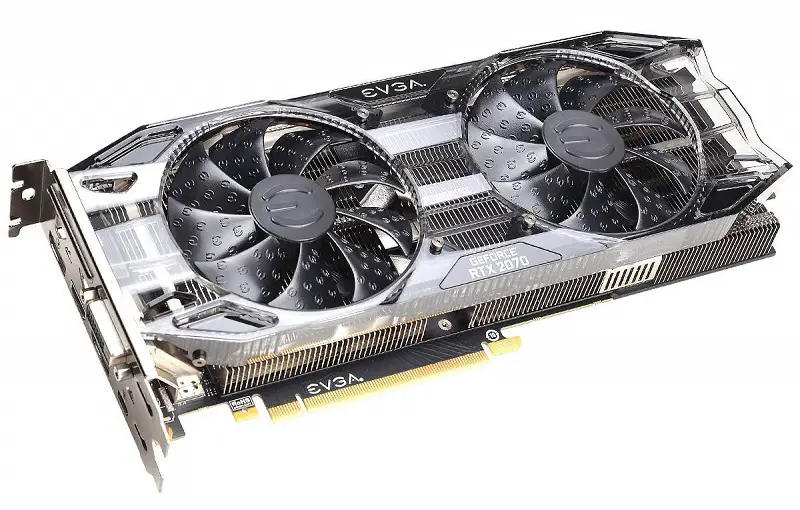 For this build, if we are spending money on a good processor, motherboard and RAM, surely we must pay attention to spending more on the graphics card than any other thing. Now for the Ryzen 5 2600X, the RTX 2070 is an ideal choice that will max out games at 1440p and with new DLSS technology you will get more fps that will at the same time increase the graphics quality.
RTX 2070 is based on the Turing architecture that uses RT Cores for Ray Tracing and therefore whenever you need better graphics, you can switch ON the Ray Tracing which is available in only a few games but even it the games you play don't  have the Ray Tracing option, you can still enjoy 60+fps in every game at 1440p easily. This card is almost equivalent to the GTX 1080 but more powerful in some of the games especially when Ray Tracing is switched ON.
This GPU uses 8GB of GDDR6 memory which is even faster than the GDDR5X used in GTX 1080 and it will ensure that you max out every graphics setting in any available game. The Ryzen 5 2600X will definitely not bottleneck this card and it's the best possible option for this $1250 gaming build.
---
Storage 1
PNY CS900 960GB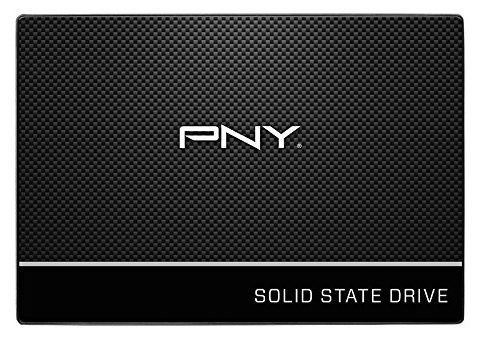 As 2019 is here, SSDs are more affordable these days. For a mere $100, you can now get a full 1TB SSD from PNY and it will be more than enough for storing your applications and a few big games as well at the same time. SSD is a great device that lets your PC run much faster and open the applications in no time. 960GB of this SSD will ensure that you will never run out of space easily.
---
Storage 2
WD Black 2TB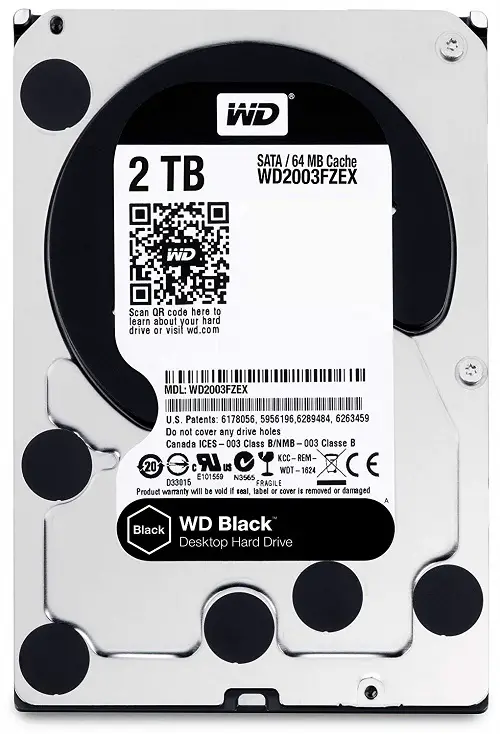 1TB of SSD storage might be enough for storing all the applications and some of the games but you will definitely need a 2TB HDD from Western Digital to store big games like GTA V, Assassins Creed, Hitman, Battlefield V and others. This is WD Black hard drive which runs faster than the traditional hard drives and will be a good option to store your games rather than your SSD.
---
Power Supply
EVGA 650 GQ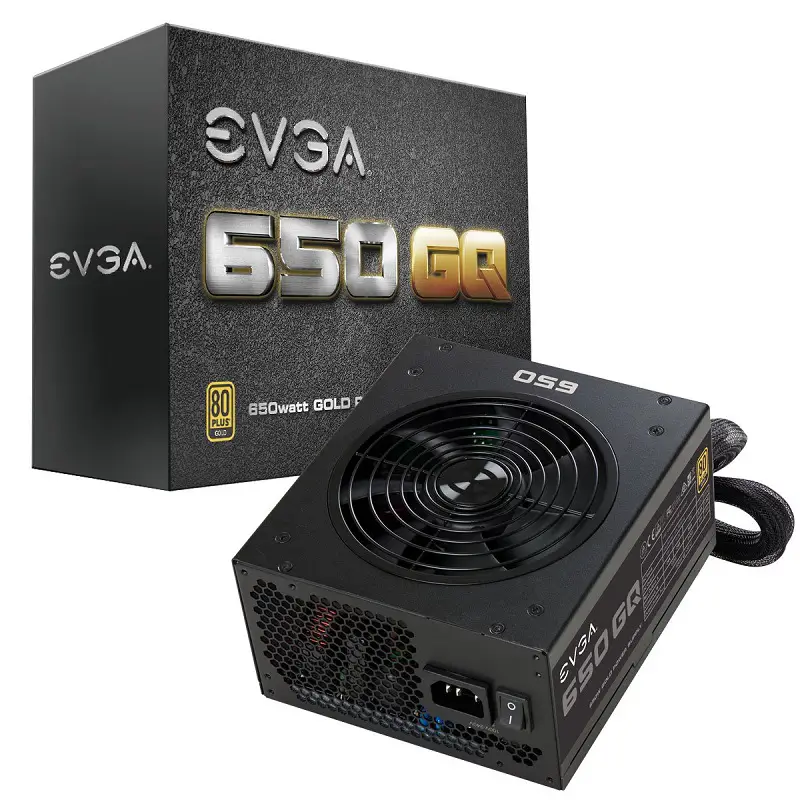 A good power supply is as important as other components like CPU or graphics card. For RTX 2070, Ryzen 5 2600X and other components used in this build, this EVGA 650 Watts of power supply will ensure that each of your components gets sufficient power supply for overclocking as well as for upgrading.
The 650GQ is an 80+ GOLD power supply which provides around 90% power efficiency at typical loads and generate less heat. This is a semi-modular power supply which comes with two cables already attached to it and the rest you can plug in as required. This makes the PC build cleaner as those detached cables are thinner than the common non-modular power supply cables.
This power supply comes with a 5-year warranty from EVGA and will protect your components against OV/UV/OC/UC. This is one of the best PSUs available right now that you can rely on and it won't increase the total expense, unlike the other expensive power supply units.
---
Case
Cooler Master MasterCase H500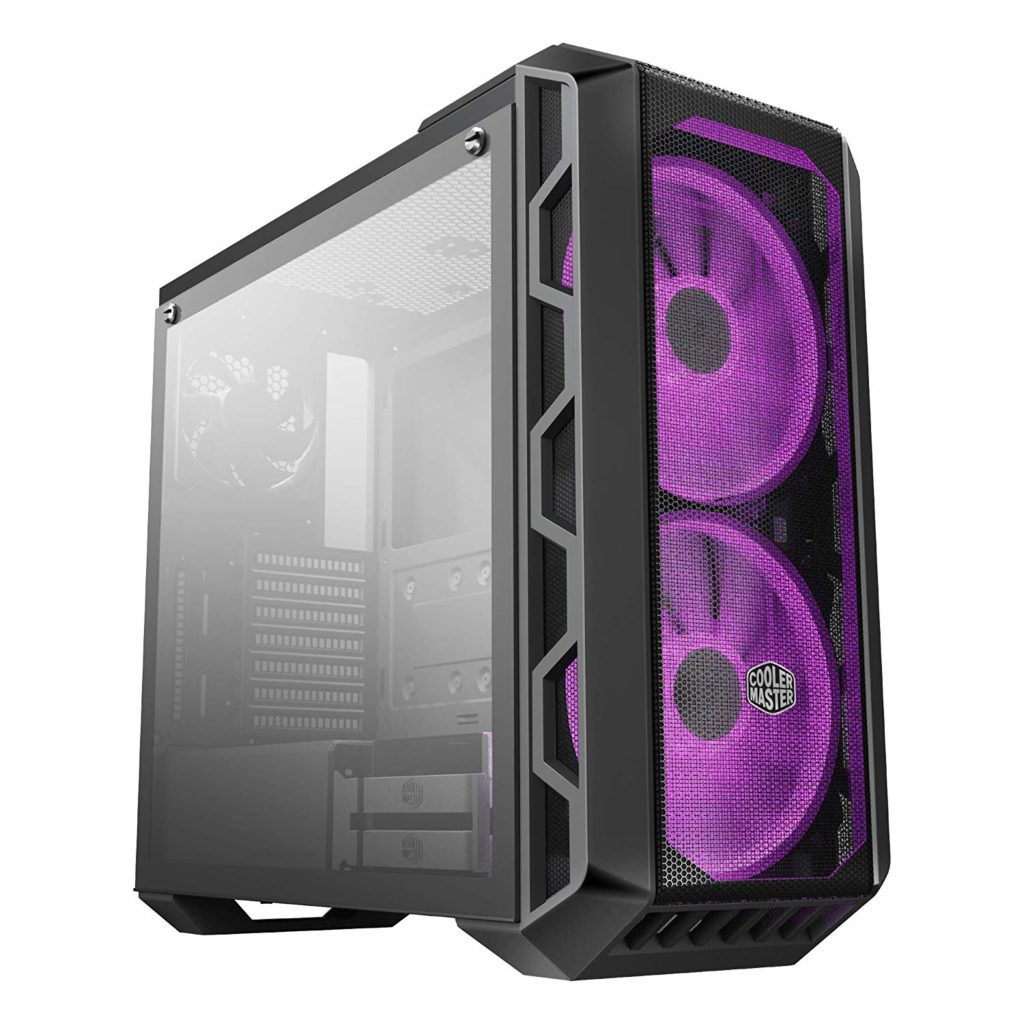 Cooler Master MasterCase H500 is the mini version of the original H500M but at a much lower cost. Some of the features are removed but it's nonetheless one of the best choices in mid-tower cases for a great PC build. It comes with 2x 200mm RGB fans at the front for massive airflow which unlike the H500P doesn't get restricted by the front panel.
The case also has 2 more slots for installing fans at the top for a complete balanced airflow. Everything we used in this build will easily fit in this case and the overheating problem should never occur in it. This case has a big side tempered glass panel for making your rig aesthetically beautiful and the PSU shroud and the cable cover will cover all the unnecessary stuff like wires hidden that will make your PC build neat and clean.
This case has a lot of good features which need a lot of words to explain but in order to make everything brief, I have mentioned only the key points. I would recommend going with this case without any further explanation if you want the best for your money.
---
Total ~ $1255(As of 8th May 2019)
---
Recommended Peripherals for this build:-
Monitor: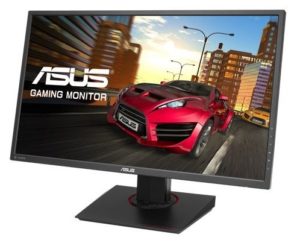 – ASUS MG278Q: Check on Amazon
27-inch, WQHD 2560 x 1440 resolution display with 1ms response time

144Hz refresh rate and Adaptive-Sync technology for seamless visuals and smooth gameplay

ASUS Rapid Replacement: 3 Years Warranty
Keyboard: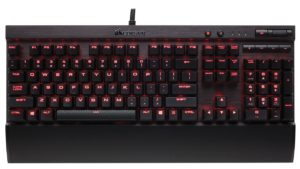 – CORSAIR K70 RAPIDFIRE: Check on Amazon
100% Cherry MX Speed

Gaming keys deliver the ultimate competitive advantage

Dynamic backlighting – Brilliant RED backlighting enhances the experience with virtually unlimited lighting adjustability

FPS/MOBA keycap sets – Textured and contoured keycaps enable maximum grip and enhanced feel

Gaming Grade Circuitry – 100% anti-ghosting with 104 key rollovers on USB

Easy-access multimedia controls –
Mouse: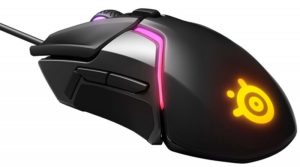 –SteelSeries Rival 600: Check on Amazon
6 programmable buttons (including DPI)

Configurable resolution up to 12,000 DPI

60 million click switches

16.8 million colours, TrueMove3
Wifi: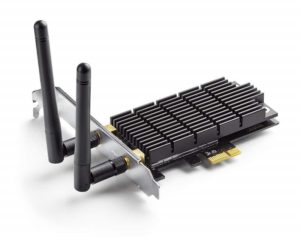 –TP-Link AC1300: Check on Amazon
blazing speeds of up to 1300Mbps at 2.4GHz or 5.0GHz

Supports dual-band 2.4GHz and 5GHz channels

Compatible with 802.11a/b/g/n products

2-year warranty
---