Gaming Builds
Build a Gaming PC for $1500- Parts suggestions for 1440p gaming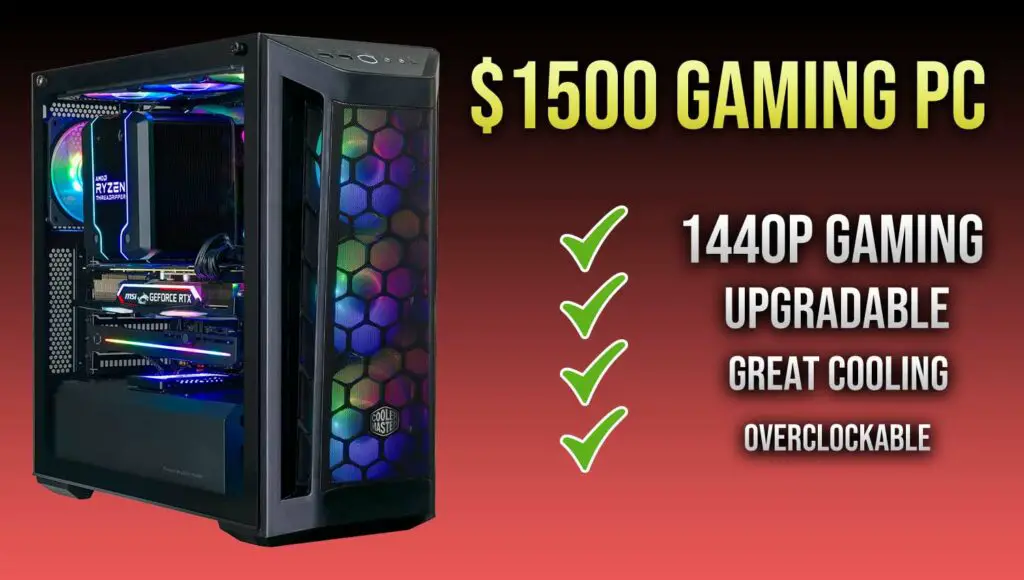 With the RTX 30 series GPUs release, things have become a lot better now. Although the GPUs were almost non-existent months before, you can use one of them to build an awesome $1500 Gaming PC that can run almost every title on 4K resolution.
Whether it is the processor, motherboard, RAM or storage, this gaming PC doesn't limit you in any area and will allow you to upgrade easily without changing much of the components. Not only that but it will be ideal for content creators who like to create videos or render intensive graphic visuals.
This PC uses the latest gen components and will last for many years easily. Instead of putting all the expensive components, you can buy under $1500, I have preferred to go in a more realistic way you would your PC. And that includes using an AIO cooler, a good amount of storage, a wifi solution and case fans.
All you have to do is follow the instructions and read the reasons on why you should use the following components.
AMD Ryzen 5 5600X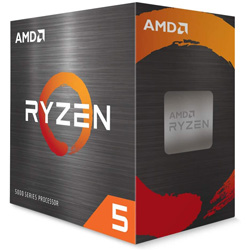 Specifications
Cores/Threads- 6/12
Clock speeds- 3.7/4.6GHz
L3 Cache- 32MB
TDP- 65W
With 6 cores and 12 threads, there is hardly any game that can't be run on the highest settings. This is the benefit of using a CPU that comes with hyperthreading and we all know how Ryzen 5600X annihilates even the i9 9900K.
This processor has an unbelievable fast single-core performance and the capability to render faster than most 6 core processor. Things get even better when you know you can literally use even the most high-end graphics card available right now and it won't bottleneck it.
It is overclockable and thus will always prove to be beneficial in the long run whenever you are in need to squeeze the extra performance. Thanks to the Zen 3 architecture, this chip can directly access all the cache memory resulting in faster speeds in games and applications.
MSI MAG CORELIQUID 240R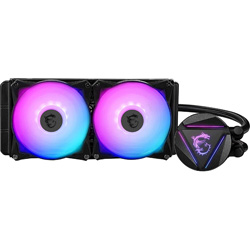 Specifications
Type- Liquid
Radiator- 240mm
Fans- Dual 120mm
LED Lighting- RGB
Ryzen 5600X does come with a Wraith Stealth cooler but that is not sufficient for overclocking and you may face overheating in the long run. It's always better to use an aftermarket cooler and there will hardly be anyone who would disagree with me.
For this purpose, I recommend using the MAG Coreliquid 240R AIO cooler from MSI. It's a beastly cooler that costs just $100 and performs very well. It comes with a CPU block that features RGB lighting and a 240mm radiator that uses dual 120mm ARGB fans for cool looks and ideal cooling.
This cooler unlike most AIO coolers has a rotatable top cover on the CPU block that comes in handy when you are not able to mount the block in the right orientation. This will help you make the block look upright even if you change the orientation of radiator tubes.
MSI MAG B550 TOMAHAWK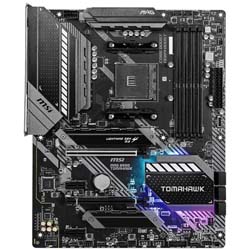 Specifications
VRM- 10+2+1 power phases
Memory Support- 128GB up to 5100MHz
Expansions slots- 2x PCI-E x16, 2x PCI-E x1
Storage- 2x M.2, 6x SATA
Internet connectivity- 1G, 2G Lan ports
I am a big fan of MSI motherboards. There are a couple of reasons but all you need to know is that you require an unlocked chipset like B550 or X570 for overclocking Ryzen 5600X. While X570 provides a little better features, they won't be required except if you plan to fill all of your slots and ports.
B550 motherboard lineup will provide you with as many good features as you would get on an X570 motherboard for a lower price. The MSI MAG B550 Tomahawk is a perfect board with a 13 power phase VRM, cooled by dense heatsinks.
It comes with 4x DIMM slots for RAM modules; 2x PCI-E x16 slots, 2x PCI-E x1 slots for expansion cards, and 2x M.2 connectors for fast SSDs. Moreover, you will get dual LAN ports at the back that support 1G and 2.5G bandwidth respectively.
If you ever encounter any boot problems, then you can use the EZ Debug LEDs on top that is very helpful in troubleshooting the problem. Almost every MSI motherboard whether an entry-level or high-end comes with this feature and makes them ideal for any PC build.
G.SKILL Trident Z Neo
Model- F4-3600C18D-16GTZN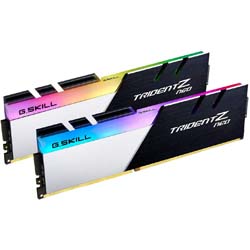 Specifications
Capacity- 16GB(2x 8GB)
Clock speed- 3600MHz
CL Timings- 18-22-22-42
LED lighting- RGB
The higher the clock speeds of your RAM kit will be, the more likely your performance will be. Trident Z Neo RAM kit that I recommend features 3600MHz of clock speed and with the memory demand increasing continuously, you should never go below 16GB of RAM size.
This RAM kit features ideal CL timings as 18-22-22-42 and comes with RGB LEDs on top of brushed aluminium heatsinks that will beautify your build from the inside.
TEAMGROUP T-FORCE CARDEA ZERO Z330 1TB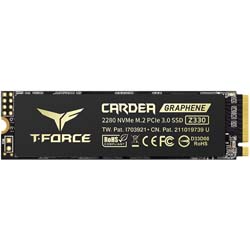 Specifications
Capacity- 2x 1TB
Read/Write speed- 2100/1700 MB/s
Warranty- 5 years
By completely ditching traditional hard drives or SSDs, I recommend going with not one but dual 1TB of NVME SSDs. With $1500 in your pocket, you can surely invest in even a better processor or graphics card, but it's not practical.
You need 2TB of storage where one will store your operating system and software, while the other drive will store your games and important files. This SSD features a Read/Write speed of 2,100/1,700 MB/s and comes with 5 years of warranty.
EVGA GeForce RTX 3060 XC Gaming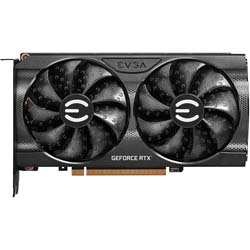 Specifications
Architecture- Ampere
VRAM- 12GB GDDR6
Clock speed- 1882 MHz Boost Clock
TDP- 170 watts
Buying a graphics card in 2021 equals selling your kidney. With almost every graphics card's price reaching up to 3 times the MSRP. While this is not the ideal situation, but when things look better, buy the Geforce RTX 3060 GPU.
It's a beast for 1440p gaming and comes with 12GB of GDDR6 memory. You can expect it to provide constant 60+ fps in every title while easily exceeding 150 fps in eSports titles on the highest settings. With DLSS 2.0 and Ray Tracing, you will be able to increase the performance while maintaining the dynamic light effects and shadows.
The Ampere architecture is truly a gem and for $300-$350, RTX 3060 has no better competition.
EVGA 650 GQ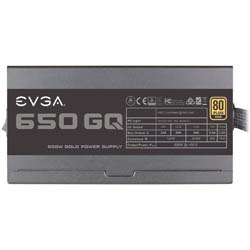 Specifications
Wattage- 650 Watts
Power efficiency rating- 80 Plus Gold
Type- Semi-modular
Warranty- 5 years
If you calculate the total TDP of all the components listed in this build, it should not use more than 400 watts in any case. So, the power requirement is not that high and you just need an adequate wattage PSU that will provide a continuous power supply and ensure the protection of the components.
EVGA is dominant in the power supply market. It certainly isn't the best one but is among the top 5 best PSU manufacturer right now. EVGA 650 GQ should be good for this build that features 80+ Gold rated power efficiency and Heavy-duty protections.
It is a semi-modular unit, so cable clutter can be easily avoided by using only those cables which are required.
MasterBox MB511 ARGB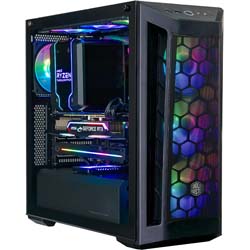 Specifications
Type- Mid-tower
Side tempered glass panel
6x fan slots, 3x pre-installed 120mm ARGB fans
Full-length PSU shroud
Vented front panel
I have used a lot of cooler master PC cases than any other brand. I am a fan of their cases' build quality especially the old 690 III and I am currently using the Cooler Master MB500 in my second build. MasterBox MB511 ARGB, however, is even better and is very functional regarding components compatibility and ventilation.
It features a vented front panel that comes with pre-installed 3x 120mm ARGB fans. This not only makes airflow adequate but increases its aesthetics. There is a full-length PSU shroud at the bottom to hide your PSU and cables as well as multiple routing holes for easy cable management.
To show off your components, it has a tempered glass panel that you can easily open up by removing two thumbscrews at the top.
TP-Link WiFi 6 AX3000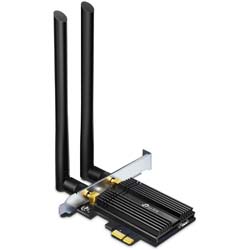 Specifications
Interface- PCI-E
Dual Antennas
Wifi 6 support
Bandwidth support up to 2402 Mbps
The currently recommended motherboard doesn't have an inbuilt Wifi adapter in it. I could have recommended one with an inbuilt wifi but that increases the overall cost whereas the TP-Link AX3000 will be always ahead of inbuilt Wifi adapters that come with motherboards.
It supports Wifi 6 standard and up to 2402 Mbps of internet bandwidth. The Wifi card comes with an aluminium heatsink installed and dual antennas that can cover a lot of area so that you don't need to be in the same room where your router is.
MasterFan MF120R ARGB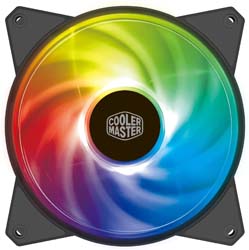 Specifications
Size- 120mm
Type- Static air pressure
LED lighting- ARGB
MasterBox MB511 ARGB comes with 3x 120mm ARGB fans pre-installed, therefore you have an empty fan slot at the rear which is very necessary for exhausting hot air. As we will be using a 240mm radiator at the top, you only need one fan at the back.
Get the MasterFan MF120R fan installed at the rear and your build is complete.
Wrapping Up!
Some of the components which I suggested can be interchanged with similar parts based upon your taste. However, CPU and GPU combo is essential and shouldn't be compromised.
If you have a little bit more cash then you can invest in RTX 3060 Ti but I tried to include all the stuff to make it strictly under $1500. Currently, the biggest challenge to build a PC is to buy a graphics card and I always recommend buying when you can get a GPU at MSRP because it's your hard-earned money that you should never waste on overpriced things.
In case, you are not able to find RTX 3060 at the right price, then you can check our recommend pre-built systems with RTX 3060.
In case you need any assistance regarding parts selection of the building process, feel free to put your comment down below.
$1500 Gaming PC Summary
Highlights
1440p Ultra Settings Gaming
Ray-Tracing capable
Easily upgradable
Free performance through overclocking
Great cooling