Xtremegaminerd.com is a participant in Amazon Associate Program and is supported by the readers. The qualifying purchase you make through our links may get us some commission and doesn't cost you an extra penny.
---
A few days back, during the mid of April, we came to know that some titles of Call of Juarez gaming series have been delisted from Steam without any prior notification, and both there was no official news about the timeline beyond which the game will be back in listing on Steam. However, earlier today they were back with a bang and currently they are wearing the flag of Techland Publishing. When the game was delisted, Ubisoft's only response was that the game was having some licensing and publishing issues and there was no confirmation on behalf of Techland about when they will be back, but as of now Techland finally acquired the game from Ubisoft and its back in Steam Market Place.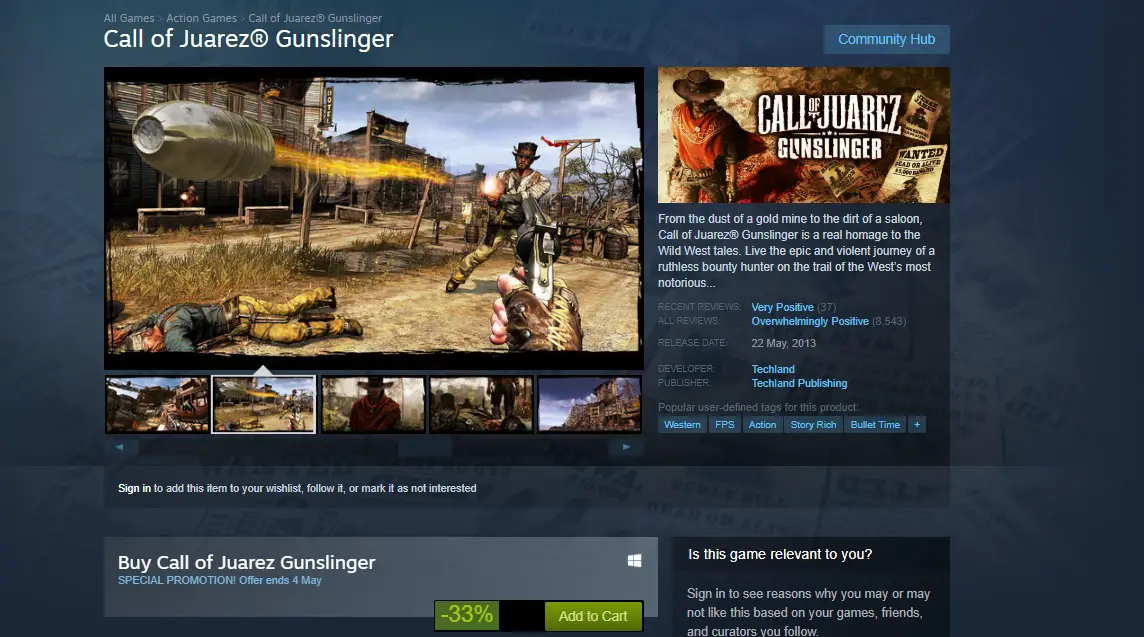 Techland Publishing CPO Adam Lasoń thanked Ubisoft for their incredible work for publishing the game and Techland will try to provide their support towards the game and its fans in the same way as Ubisoft did. Back in the days of 720p, this title was quite a good one though but in my case,  whenever I started the game after the cinematic scene, it crashes and later I identified that the culprit was my GPU. After a certain time, I upgraded my GPU and then completed the game with ease.
"Check out our Mid-Tower Cases recommendation"
Call of Juarez: Gunslinger comes with a tale of the Old West, where you as the player would need to live the epic and violent journey of a ruthless bounty hunter who is on the trail of the West's most notorious outlaws. Your adventure will be made of memorable encounters which will unveil the untold truth behind some of the greatest legends of the Old West. The game received quite a fame during its time and had received numerous awards. However, its sequel Bound in Blood still bears the name of Ubisoft.
The game is pretty old and about how Techland promised to satisfy the fans is not clear at all. The game is presently at a discount of 33% after its official re-listing on Steam Store and if you want to taste the west you might wanna give it a try.