Xtremegaminerd.com is supported by the readers. The purchase you make through our links may get us some commission and doesn't cost you an extra penny.
---
For the first time, interestingly Chuwi is stepping out with a bold move with its new Mini Gaming PC. As we'll know Chuwi is well known for its low-cost laptops, but this move has led them to enter the PC gaming industry. So, if you're looking for a powerful mini-PC to use for gaming, then you should not leave this opportunity go in vain.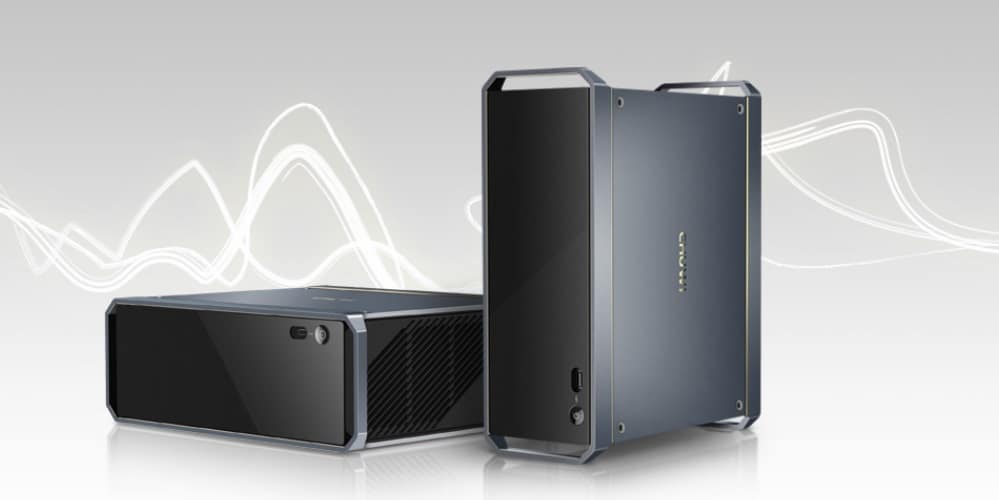 As CHUWI has introduced its very small and compact CHUVI HiGame with latest 8th-generation Intel Kaby Lake-G processor. This is a huge opportunity for the CHUWI that it can occupy the place of your traditional desktop bulky PC and become your main gaming, work, and home entertainment computer.
HiGame distinct features :
– It has a 7 * 6 * 3-inch desktop for perfect display experience.
– 65 W Intel Core i5-8305G with Radeon Graphics.
– Core i5 is a quad-core having Hyperthreading, with 65-Watt TDP for the CPU and GPU.
– Powerful 8 GB of DDR4, and a 128 GB SSD, in which both are upgradable.
– DisplayPort 1.3, one microphone jack and one headphone jack to support all kinds of peripherals.
– Includes one Thunderbolt 3 port, five USB 3.0 ports, one Gigabit Ethernet port, two HDMI 2.0 ports for better connectivity
– It also supports powerful 4K 60Hz Ultra HD graphics
– It also possess Bluetooth 4.2 and 2.4GHz / 5GHz dual-band 802.11a/b/g/n/ac Wi-Fi for a stable and steady wireless connections.
Interestingly, CHUWI offers reasonable graphics performance, and they rate it about 30% quicker than a similar system with a GTX 1050 GPU. In terms of the design of HiGame, it is evident that it looks quite industrial & stylish. Needless to say, this mini-PC is capable to fit in almost any place gracefully.
According to sources, CHUWI HiGame will most probably go live on end of April. And presently, there is no information whatsoever regarding the price tag, but looking at its key features and incredible design, predictions are they may be aiming for around $999 as a launch price.
But, before coming to any conclusion, we should wait to get our hands on this when launched to provide a more comprehensive information about it.
So, stay tuned.