Xtremegaminerd.com is supported by the readers. The purchase you make through our links may get us some commission and doesn't cost you an extra penny.
---
I have never thought of things like SLI bridge can enter the market like any other component. Although it won't but Colorful has made its mind to start producing their new SLI bridge which is named as iGame SLI HB Bridge to provide a more aesthetically appealing look to your rigs. Some may say it is a foolish or stupid move but you never know when this world picks up a silly trend and everyone starts to follow. Not necessarily that this will go in the straight direction but now we have something totally new in the market.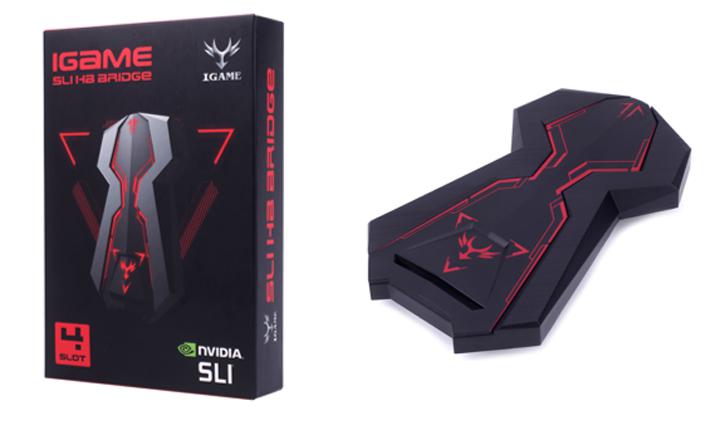 SLI bridges are used for combining the power of multiple graphics cards to get more performance in the games. Nvidia used to equip the graphics cards with features so that they are compatible with up to 4 similar cards but after the GTX 1000 series, it stopped that limiting the compatibility up to only 2 cards. So, now if you are trying to make 3 or 4 GTX 1080s work together, you can't because GTX 1080 only supports 2-way Configuration. So, Colorful has taken that into account and has made the new bridge compatible with 2-way configuration and has designed the SLI bridge to supports 2-slot, 3-slot and 4-slot spacing options.
The theme of the bridge is something like we see in games and I am not able to describe how it looks like although there isn't any strong branding done on it. The colours used are Black with Red accents and the bridge is having a key like design like we see in DOOM 2016. The availability and pricing of this bridge are not yet revealed but let's see if people will use it or not because most of the people don't use SLI at all.