Cryptocurrency mining is one of the most profitable things of now because of its rate which increases and decreases daily. Sometimes it goes below $8000 as we saw recently but it quickly regained its growth in a couple of days increasing well above $10000 per bitcoin. Now there were several reports in last week which showed that companies like Gigabyte and AMD, shops, malls in cities like Singapore etc. are now getting into this business either by selling the parts for mining or by producing new chips like Samsung is doing.
Now Asian markets in cities like Singapore and Hong Kong are seeing floods of people from around the world shopping for mining rigs and parts used for mining cryptocurrencies. Most of the miners are not from Asia instead they are from Russia who wants to buy the mining components as the electricity rates in Russia are cheaper and it has a better climate for doing so.
According to Russian bitcoin miner Dima Popov, "It's 30-50 percent cheaper to buy equipment related to crypto mining in Hong Kong than in Europe,".  Hong Kong has no sales tax and of course, it's closer to the components supplier. China is known for its mass production of computer components. So what can be better than buying parts from the main suppliers where people won't have to deal with any intermediaries.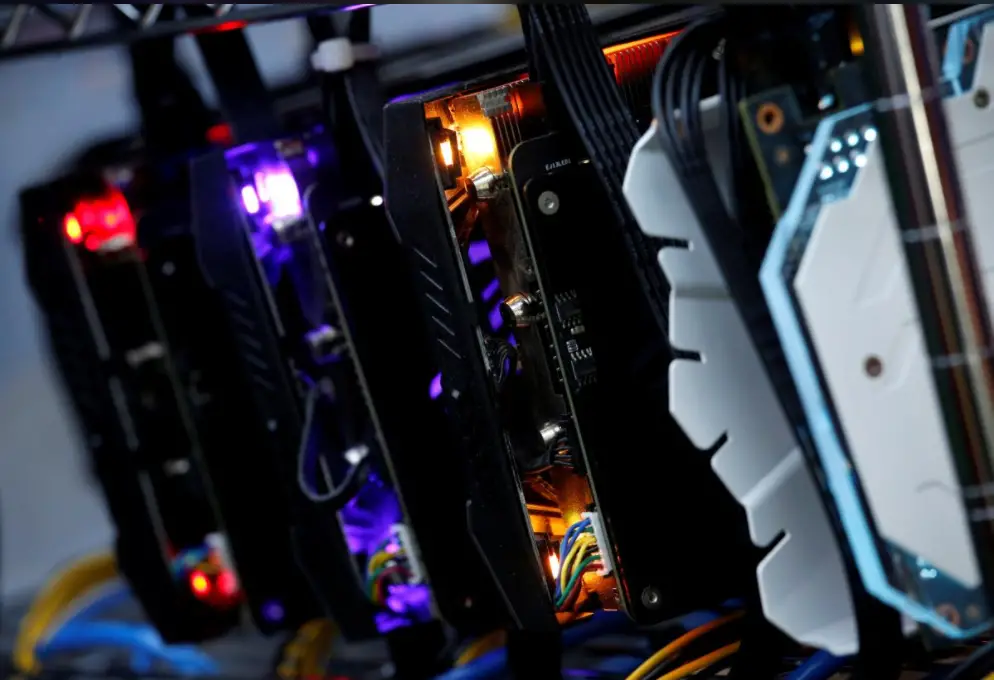 These shops and markets have big warehouses like aeroplane hangers where they showcase their mining rigs which may cost from a few thousand dollars to tens of thousands of dollars. They have powerful processing units that solve complex mathematical puzzles and result in better mining. All these are constantly monitored and according to one Cryptocurrency expert, an average miner gets back his money in around 3 months.
While gamers and scientists are sitting idle because of not getting graphics cards, markets have totally forgotten about them and instead concentrating on cryptocurrency. How much time will it take to provide the gamers with their graphics cards at original rates, who knows?