Cooler Master was highly criticized from every point when they released the all-new H500P which lacks performance, durability, and quality which has been the trademark of CoolerMaster for past few decades. And after getting such negative reviews of the H500P, they listened to the community and came up with two different H500P variants which were first spotted in CES 2018 back in the month of January.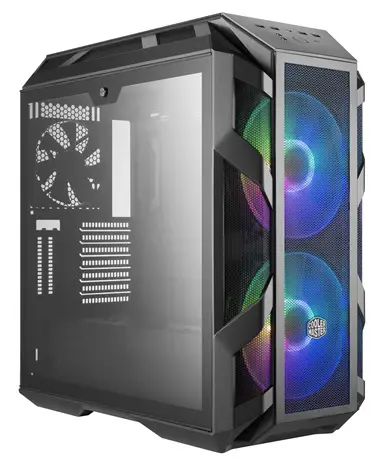 The first of those two variants is the H500p Mesh, well this case is almost similar to the original H500p, however, it does comes with certain upgrades over the old one which includes a mesh front panel instead of Acrylic one and some other notable changes. This variant of H500p comes in two colours and is already available in the market for almost identical price to that of the original H500p.
The other one that got our attention was the H500M which looks quite similar to that of H500p but yet unique in its style and was a prototype back at CES 2018. We were informed that the case will be ready to roll on the market on the first half of June. And now it is officially released on the market. The H500m is truly unique in its appearance and is combined with nice performing potential. The case comes with a price tag of approximately 200$ and is all-out tempered glass panels.
Related:- Best Airflow Cases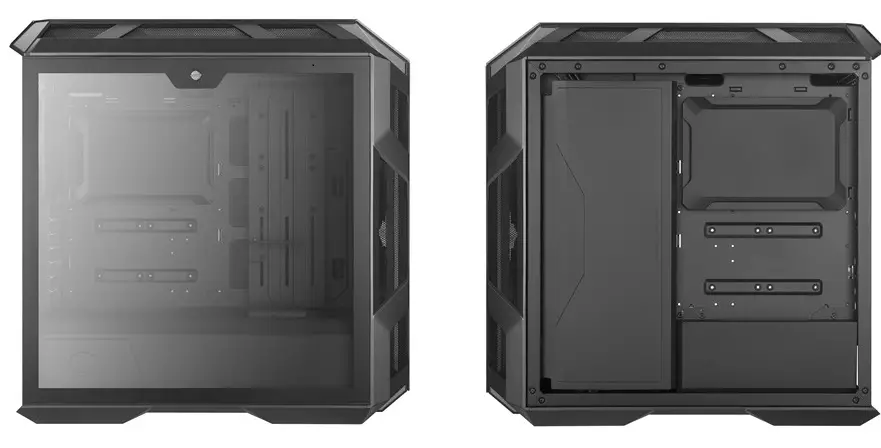 However, don't worry about the airflow in the front as it was prevailing with the H500p, this case has deeper side vents that expand along the side of the front panel and is deep enough for air to circulate through it. Moreover, it comes with an option of removing the glass panel in front with a mesh panel which comes out of the box and thus we got no issues with front airflow.
The inside of the case remains almost identical for an exception of the PSU shroud being fully removal and the front 200mm fans now come without the wobbly stickers on them. For lightning we got a controller included. However the case has been tested yet, therefore, no confirmation of the performance and cooling is yet available, and I am looking forward to grab one for myself as soon as possible. Till then check out the product here.