Benchmarks and Conclusion
I used the HeavyLoad software for testing the CPU cooler on 100% Load on different clocks and gave the cooler 5 minutes time to cool down with full fan speed after each test for it to be stable at it's lowest idle temperature which as 33 Degree Celsius(Same as the room temperature at the time of testing). Each test was conducted for approximately 15 minutes and following are the results of this test in Degree Celsius. Fan speed measurement and CPU temperature measurement were done using CPUID HWMonitor.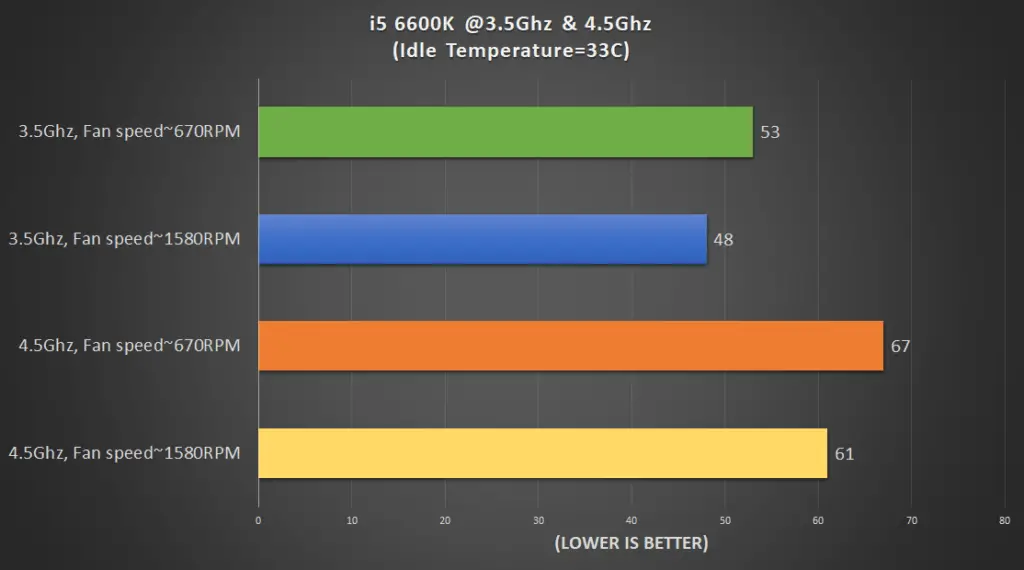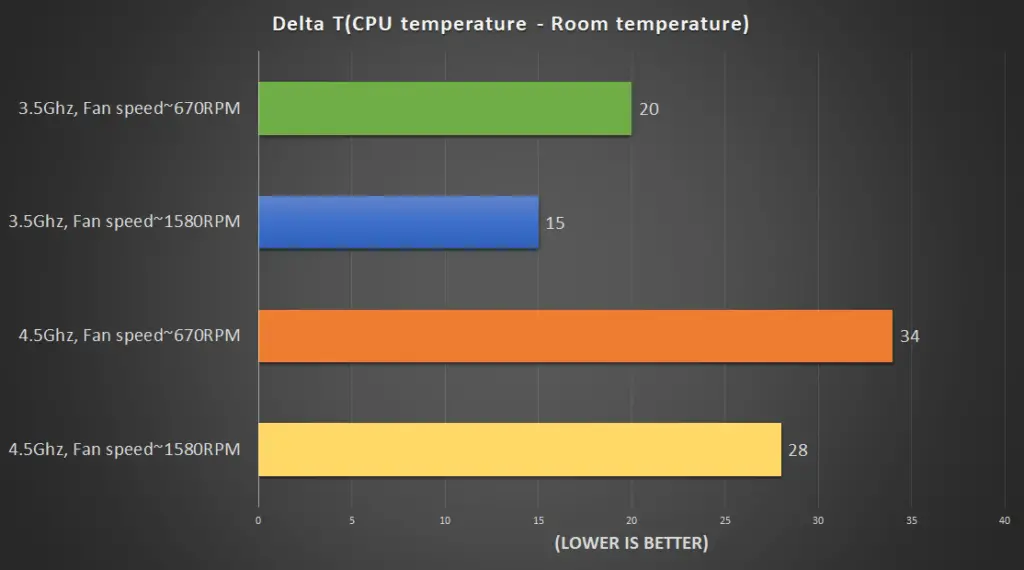 The temperatures were very good and healthy for the processor. If a non-overclocker uses this cooler on his CPU at full load with minimum or standard fan speed, then expect the temperature to be around 50C but the fans came up to perform really good when they were running at full speed. The temperature went down up to 6C both at 3.5Ghz and 4.5Ghz but creating a little noise. Although, it wasn't disturbing at all. At silent profile with around 670RPM speed, there was almost no noise from 1 metre away and this thing is very quiet even if the side panel is removed.
Cooler Master Hyper 212 LED Turbo
Pros
Good and simple heatsink design with proper base
Quiet operation
Comes with all proper brackets for installation along with a cooler master thermal paste
Good for overclocking
Cons
Fan lighting is not eye catchy
It can't allow you to install tall Memory stick on 1st DIMM slot
Summary
A fine example of an efficient CPU cooler which on a budget provides ample cooling along with quieter operation. The heatink is simple in design but the perfectly finished base absorbs heat properly. Installation of this Cooler is very easy and for less than $50, this one is very good for overclocking.