Benchmarks
Temperature Test
As usual, I include two graphs for temperatures. One is the normal graph indicating the temperatures at different clocks of i5 6600K at different fans speed and the other one is Delta T graph which shows a fair comparison if other coolers are compared. The test was conducted at 30 C room temperature with case panels opened. For benchmark Heavyload software was used for keeping the CPU usage at 100% and the temperatures were measured by CPUID HWMonitor software. The speed of the fans was controlled by the Asus AISuite 3 software but the speed of fans was still measured by the CPUID software for accuracy. Each benchmark was conducted for 15 minutes following 5 minutes cooling at full fans speed for proper cool down.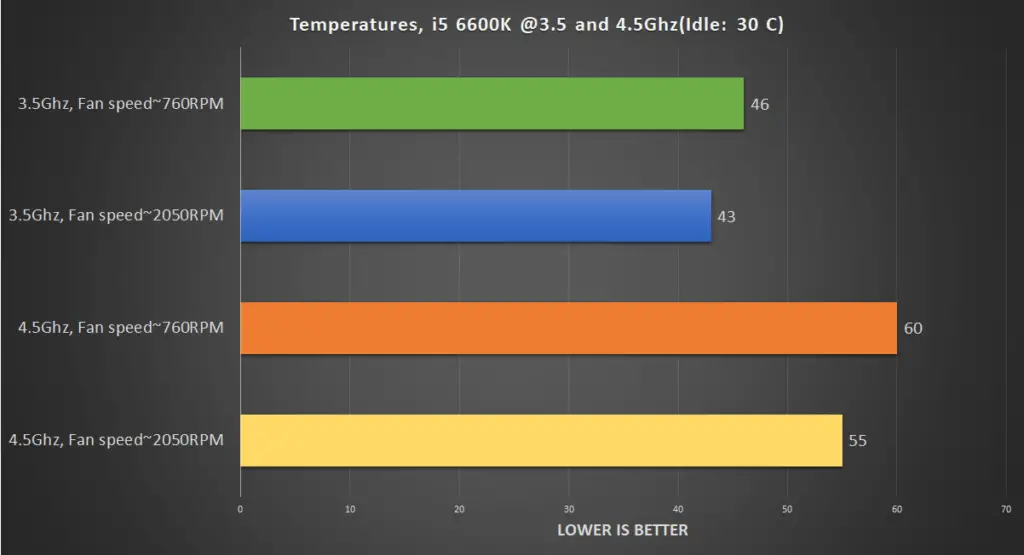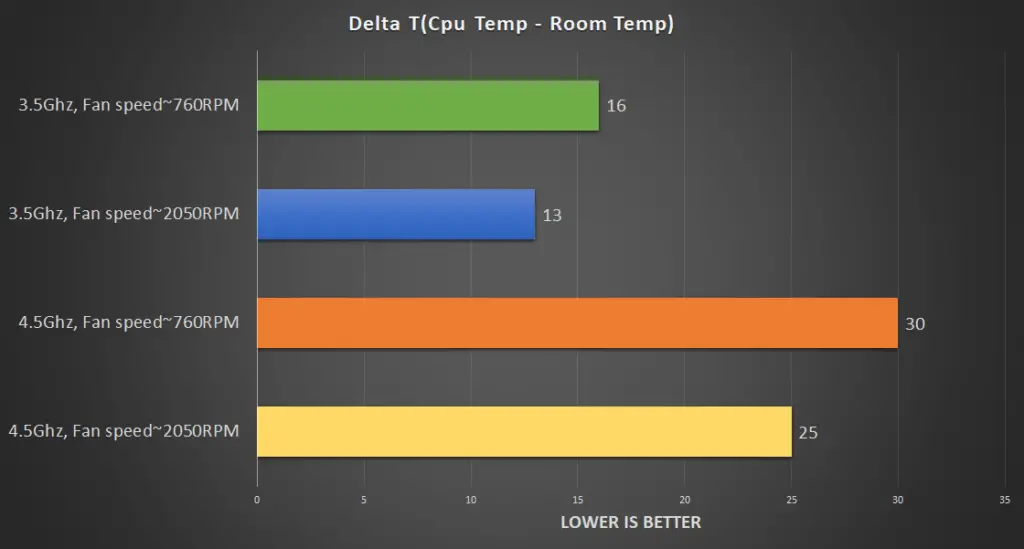 Noise Test
I use a digital LCD Noise meter for testing the noise that is kept near to both the CPU block and radiator for calculating their noise collectively. The pump was working at full speed even at low fans speed so, the following results are Full pump speed + Fans speed(Min/Max). The Fans were quite loud at 2050RPM this is due to the noise accompanied by the Pump.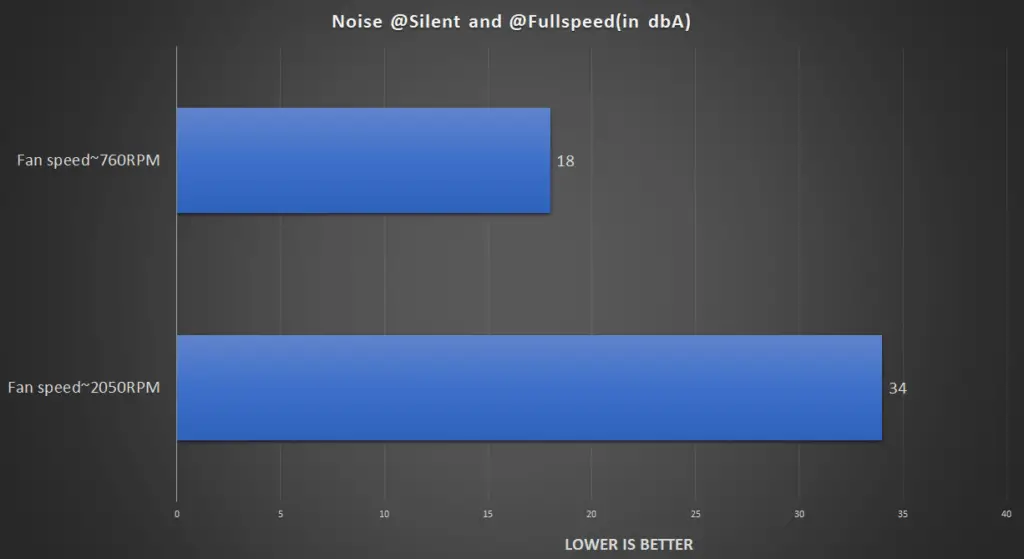 Result
Temperature wise, what you can see that this cooler is good for controlling the temperatures at high clock speeds. Even though the fans were spinning at 760RPM with 4.5Ghz on the chip, the difference between the temperatures at full speed and min speed fans is not that great. Only 5 degree C difference whereas in case of CPU coolers like Cooler Master Hyper 212 LED Turbo and MSI Core Frozr L, the difference was very high. So, this means that this cooler has a capability of remaining silent even when you overclock your processor to a very high clock. The max noise was 18dbA at low-speed fans giving a temperature of 60 C and Delta T as 30 C. It's very impressive for me. Definitely, this cooler is a great choice for overclocking and under $90 this is a great buy.
Cooler Master MasterLiquid 240
Pros
Perfect for overclocking
Quiet operation
Good quality CPU block and tubes
Great Air pressure fans
Good value to price
Summary
This is a perfect Liquid CPU cooler under $90 and controls the temperature well even at low fan speed. Quiet operation when overclocking is a great PRO of this cooler and its compatibility with all mainstream Intel and AMD platforms makes it a perfect choice.