Cases
Cooler Master shows off Mastercase Pro 6
Xtremegaminerd.com is a participant in Amazon Associate Program and is supported by the readers. The qualifying purchase you make through our links may get us some commission and doesn't cost you an extra penny.
---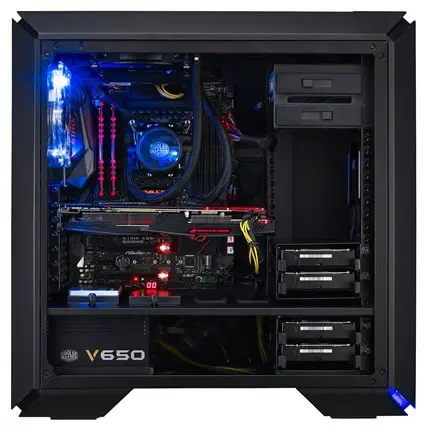 Few days back Cooler master showed some info on a brand new case which is the Mastercase Pro 6. The Mastercase case series offer some good features with good quality materials used for body and panels. It's not a long time Cooler master released it's Mastercase Maker 5t, it again featured a brand new case with some similar specs of those of Mastercase series cases but with some minor different things.
The case has dark metallic grey exterior and fully black interior. It has removable panels at the top, front, sides as well as at the back which will hide the connected cables more and will give neater look.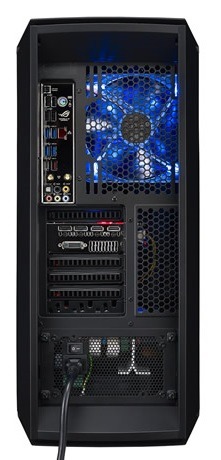 As you can see that the case features 7 PCI expansion slots which is common in mid towers and there is no extra slot of vertical alignment for graphics card. Nevertheless you can still install your graphics card vertically by removing the expansion slots as it also comes with a vertical graphics card holder.
The case also comes with a horizontal universal graphics card holder to support your graphics card from sagging and with the amount of space it has, you can easily do two way SLI or two way CrossfireX.
The case comes with 5x HDD+SSD combo brackets, 2x 5.25″ ODD bays and 2 separate mounting areas for SSD's above the Power supply shroud.
You will have upto 200mm of clearance for PSU, 412mm clearance for graphics card without the HDD cage and 296mm clearance with a HDD cage.
The space behind the motherboard tray is also optimal with 25-35mm which will be enough for normal wiring and proper cable management.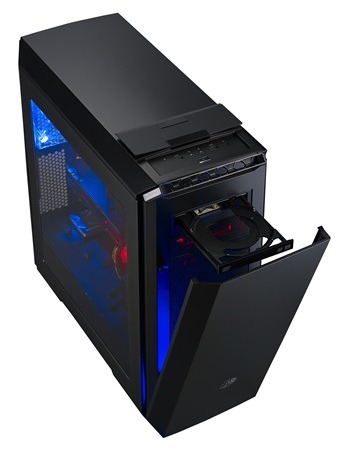 Materials used in the case are steel and plastic. While steel is the most used material for body, the plastic is used for panels for easy opening and making it light, though the case still weighs above 11 kgs.
For cooling, it has 2x 140mm fans pre-installed at the front and 1x 140mm fan at the rear. Well you can install one more 140mm/120mm fan at the front and 2x 120mm/140mm fans at the top, the liquid cooling feature is also just as flexible as installing simple fans with support upto 1x 240mm/280mm radiator at the front and 1x 240mm/280mm radiator at the top too.
The only CON I find in this case is the front panel where you have to detach the panel in order to use the Optical disc drive but the fact that these panels are not stuck very tight, you can still manage to use your optical drive easily.
The case also comes with some dust filters at the bottom/front and a small blue LED strip at the front bottom of the case for some beautification. However it would be better if it got a tempered glass panel which is non-scratchable and looks better.
As the price is still not revealed and the case is still not available for purchase, you can expect it to fall in the budget category and can expect Cooler Master to release it soon.
Source:- Cooler Master