Cooler Master has launched two new AIO coolers on the market which provide a combination of beauty and performance. The two new coolers are MasterLiquid ML120R and ML240R RGB. Both of these bring same features but they are different in sizes.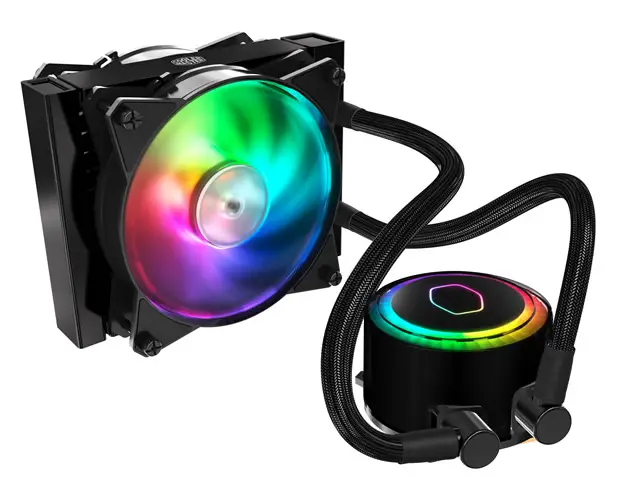 The ML120R consists of a 120mm radiator with a single 120mm MF120R ARGB fan while the ML240R consists of a 240mm radiator with two MF120R ARGB fans. The 240mm radiator is for better overclocking, however, for those who just want good temperatures at a budget and also want to gain some performance by some overclocking, the 120mm radiator AIO cooler is also a good option.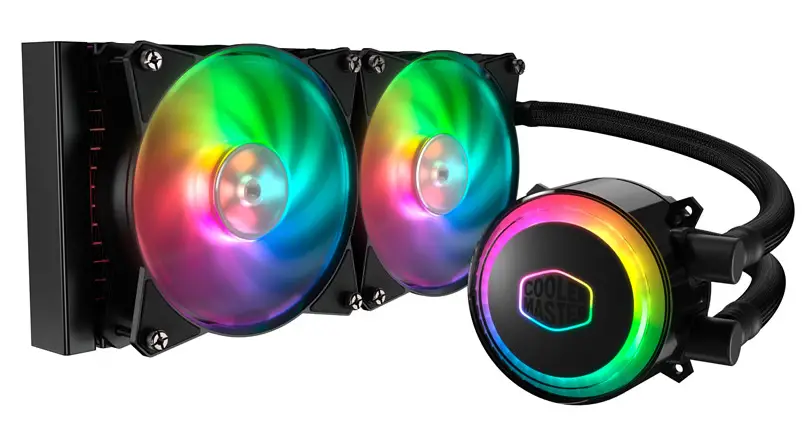 Related:- Best CPU coolers
As the trend is of RGB, you can't expect any computer part today without RGB. But Cooler Master took this to the next level by introducing the RGB lighting effects to the CPU block as well as to the fans so that your whole RIG gets illuminated from inside. The CPU block consists of 12 addressable RGB LEDs that can be controlled using the MasterPlus+ software. The RGB effects can also be controlled by the software provided by Asus, ASRock and MSI motherboards.
The MF120R ARGB fans consist of 8 addressable RGB LEDs that can be controlled in a similar way as the CPU block. The CPU block has a dual chamber design and has a diffuser to produce uniform lighting. The pump has a rated voltage of 12VDC and produces noise lower than 15dBA while the fans at max speed produce noise close to 30dBA. These fans operate at a wide speed range of 600-2000RPM +-10% and produce a good airflow of 66.7 CFM.
These CPU coolers are the latest addition to the Cooler Master's product showcase and are priced at $20 difference. The ML120R is priced at $99.99 while the ML240R is priced at $119.99. Both of them are available on Newegg but are currently unavailable to purchase from Amazon.