Xtremegaminerd.com is supported by the readers. The purchase you make through our links may get us some commission and doesn't cost you an extra penny.
---
The industry lacks a lot of good wirelessly charging gaming mouse which has aesthetics and performance both at the same time. There are a lot of wireless gaming mouse but wireless charging is a revolutionary thing if it comes to a wireless mouse and Corsair did the same. At CES it showed off the Corsair DARK CORE RGB SE performance gaming mouse which combines everything at one place.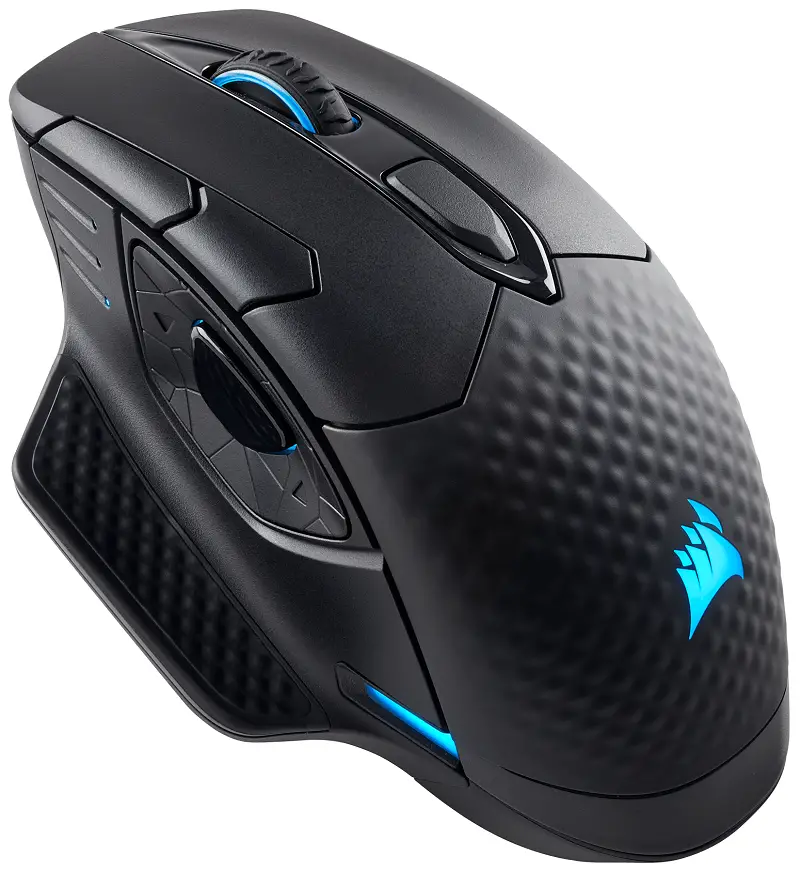 The mouse has 4 lighting zones and just like most of the gaming peripherals nowadays, it is accompanied by RGB. The mouse has 9 buttons in total and is a right-handed mouse with two grips. One additional grip is included which you can change with the default one if you need it.
The mouse uses 1ms 2.4Ghz wireless connection and Qi wireless charging. It will come with all the necessary accessories such as USB wireless transceiver, USB data cable and USB cable adapter giving you choice for everything.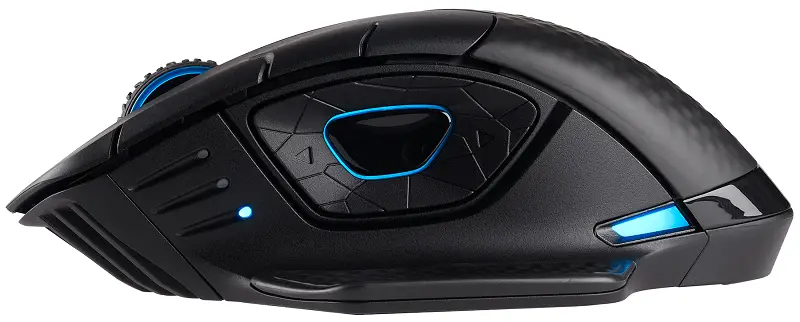 The mouse has a max DPI setting of 16000 DPI which is more than enough and can be controlled using the Corsair CUE software which is a hub for controlling and tweaking all the Corsair peripherals. It weighs around 128g and will come with 2 years of warranty.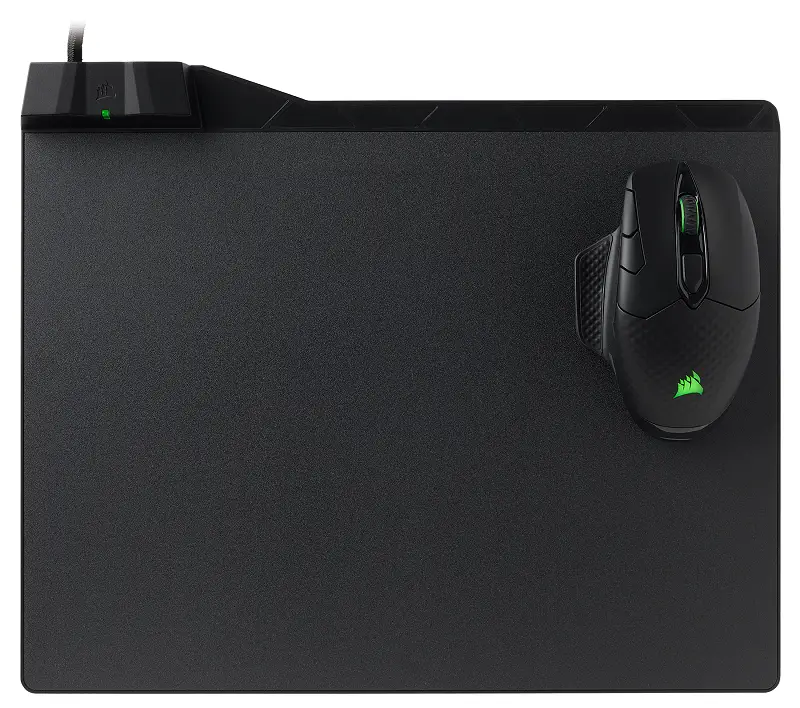 Of course with wireless charging mouse, a mouse pad which should charge the mouse is needed. We have the Corsair MM100 Qi wireless charging mouse pad which does this job.
The mouse pad is 350mm x 260mm in dimension and has a micro-textured surface. The back surface provides enough friction so that it does not move from its place when you move your mouse on it.
This mouse pad comes with a USB 3.0 port which you can use for a USB adapter for charging devices that do not have Qi charging support. However, the Dark Core RGB is fully compatible with this mouse pad and you just have to move the mouse to the right top side of the mouse pad in order to charge your mouse.
Similar to the Dark Core RGB mouse, it has 2 years of warranty.