Xtremegaminerd.com is a participant in Amazon Associate Program and is supported by the readers. The qualifying purchase you make through our links may get us some commission and doesn't cost you an extra penny.
---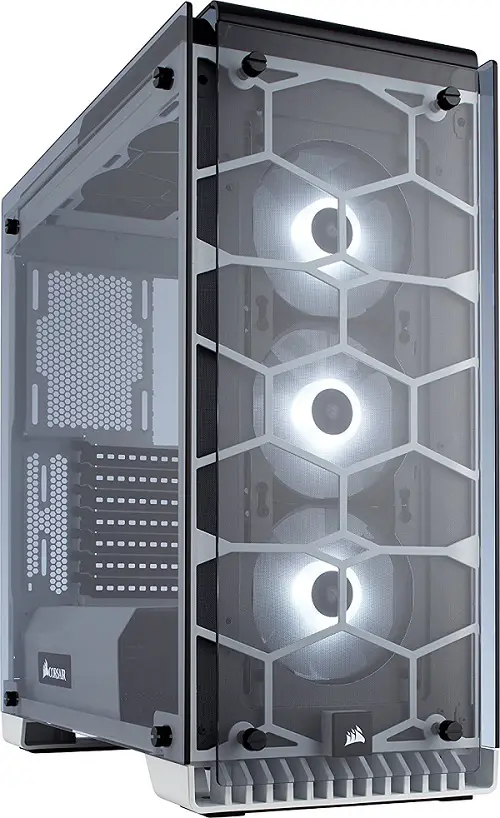 BUY FROM AMAZON
Summary
Corsair Crystal 570X brings the perfect aesthetics for under $200 where you get 4 sides tempered glass side panels which increases its quality and weight. The case is available in 4 different colours and comes with 3x 120mm Corsair SP120 RGB fans at the front. Although the front panel stops a lot of airflow but as this case is targetted towards those who prefer aesthetics over performance, you won't be disappointed with its looks.
It comes with a half-length PSU shroud which has a Corsair Logo and covers the leftover cables. The case uses dust filters at the front, top and bottom which prevents the dust entering into the case and the back side uses a cable cover which hides all the cables together to provide a neat and tidy system. From top to bottom, it looks gorgeous and is worth the money.
Corsair Crystal 570X RGB
Pros
A premium case with 4 side tempered glass panels
Support for very thick radiators at the front
Comes with 4x 120mm pre-installed Corsair SP series fans
Available in 4 different colours to choose from
Cons
Not proper airflow because of the tempered glasses
No routeing hole in he PSU shroud
Needs a lot of care
SPECS