Corsair has come up with a nice solution for those situations by bringing you the latest Corsair's K63 wireless mechanical keyboard which combined with a lapboard to make your usage hasslefree. Sarfraz reviewed the wired Corsair K63 last year which proved itself to be one of the best budget keyboards you can get and now one more version is out which should give it more portability.
Every gamer knows that Keyboard plays an important role in their performance during gameplay and it has been a debate for ages when it comes to wired versus wireless gaming peripherals as the former one is obviously best but the wireless is also good apart from those controversies. However, if you're playing games and feeling lazy to sit in front of your PC and want to have some gaming time while resting or relaxing on your couch or bed you won't be going to have a wired connection that will span through the entire floor instead you will want those peripherals that will be wireless but on the other hand you also don't want to compromise your performance at the same time.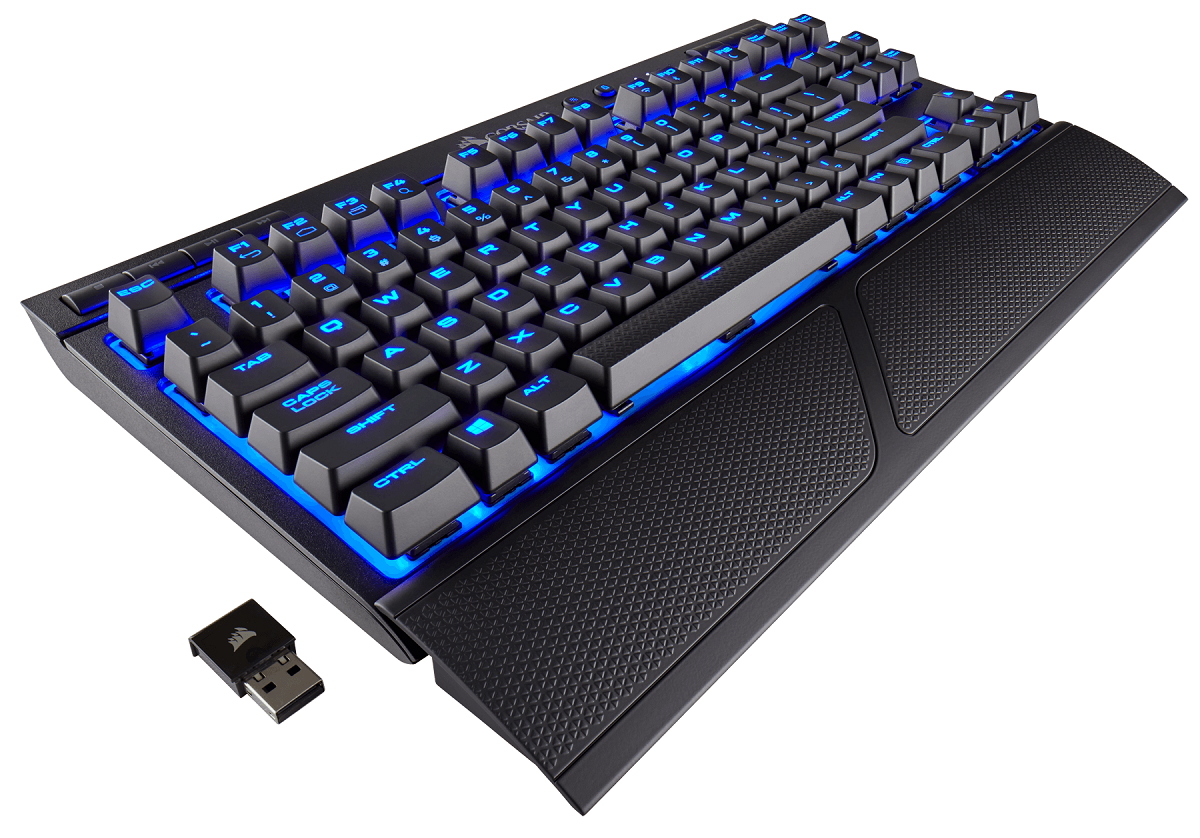 Corsair unveiled this product first at CES last month. The Keyboard is by default fitted in the lapboard which comes with a mouse pad also. The lapboard can be purchased separately at a price of 60$.
So either way, it will fulfil your purpose and also offer you a choice of its users based on your needs. The Keyboard comes with Red Mech Switches which are known to be light and also produces fewer sounds. Apart from the basic, the backlight of this keyboard is blue unlike the regular red lights of normal K63 and can also be controlled by CUE utility from Corsair.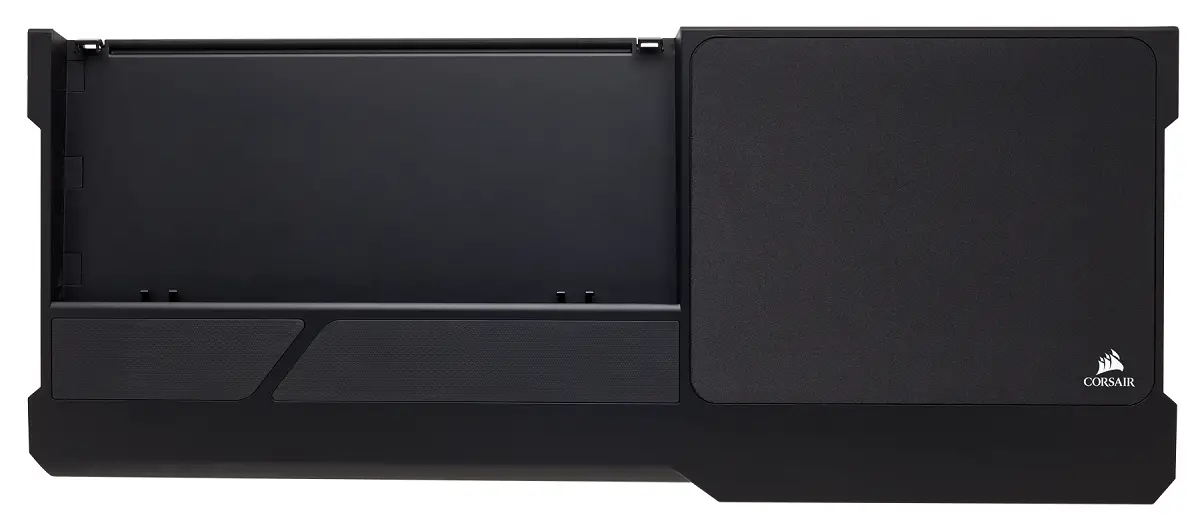 Along with other features, it also comes with 1ms 2.4GHz wireless and Bluetooth 4.2 LE connectivity with 128-bit AES encryption to keep your keystrokes safe, along with an option for USB wired connection. The battery backup is up to 15 hours without any clear confirmation whether the said backup is with backlighting on or turned off.  The lapboard comes with a memory foam cushion at the bottom with an addition of a  built-in wrist rest along with the inclusion of a mousepad.
The Keyboard is available in three version 1st one being the standard one with similar specifications mentioned above without any lapboard priced at 109.99$, the 2nd one being the Special Edition whose only difference is it comes with an ice-blue backlit lighting and priced at 109.999$ and the last one being the Lapboard and keyboard combo priced at 159.99$.