In January Corsair launched its Spec Omega case in the spec series that featured distinguished design unlike the Spec-01,02,03 etc. The company has now launched its another version which now features RGB lighting while retaining the rest of the design and features. Spec Omega is available worldwide for purchase from the authorized retailers and is available in two colours: Black and white.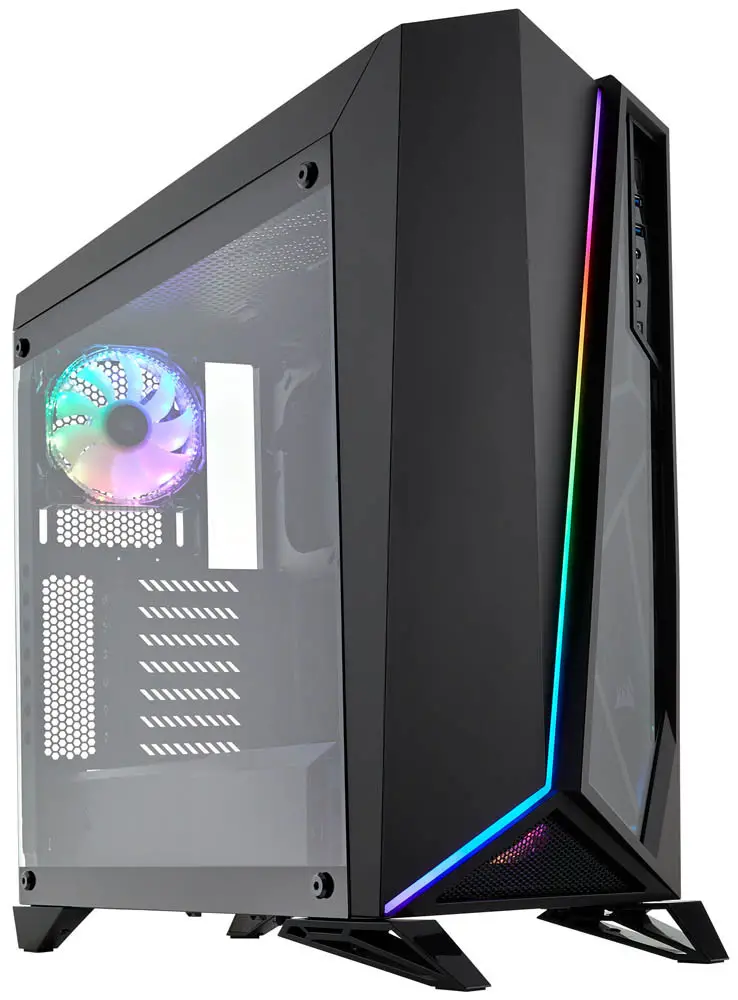 Spec Omega RGB edition brings two 120mm Corsair HD RGB fans at the front and rear for intake and exhaust respectively which unlike the original version does not have. These fans are quality air pressure fans that are reliable and illuminate the whole rig. Along with these RGB fans, the front panel features a LED strip from top to bottom that includes a total of 30 front facing RGB LEDs controlled by the Corsair Lighting Node Pro controller which means you can sync the fans as well as the RGB strip with each other.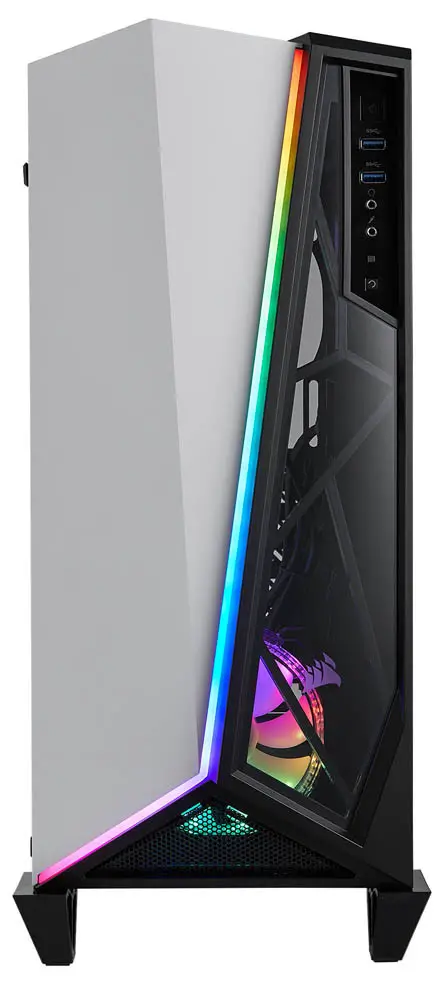 The case features a stylish front panel with opaque, transparent and meshed materials that makes it look appealing although limits the overall airflow. The interior of the case is very spacious even though the case doesn't take that much space on the desk. There are several rubber grommets accompanied routeing holes through which you can make your system look neat and tidy. The big cutout in the motherboard tray will ensure that you easily install an aftermarket CPU cooler once you install the motherboard inside it.
For storage, there are 2x 3.5″ hard drive bays inside the PSU shroud and the PSU shroud cover is itself removable. For SSDs, there are 3x 2.5″ bays at the back of the motherboard tray and a there are a lot of cable tie-downs for a neat cable management. The case is much different than the recently launched Corsair SPEC-05 case which features nothing revolutionary.