Remember the post where I talked about the differences between the original Corsair 570X and the new Corsair 500D which Corsair showed at CES 2018? If yes, then one of them is now available for purchase on Amazon.com right now for $150 which was the stated price for the Non-RGB model of the 500D. The other model 500D RGB with the transparent front panel isn't available right now for purchase.
The case features a redesign of the original 570X but maintaining all the features. The front panel is opaque which intakes cool air from the top and bottom sides and has two tempered glass side panels. The case has a meshed top panel which was absent in the 570X but with this, you will get better airflow for exhausting hot air from inside the case.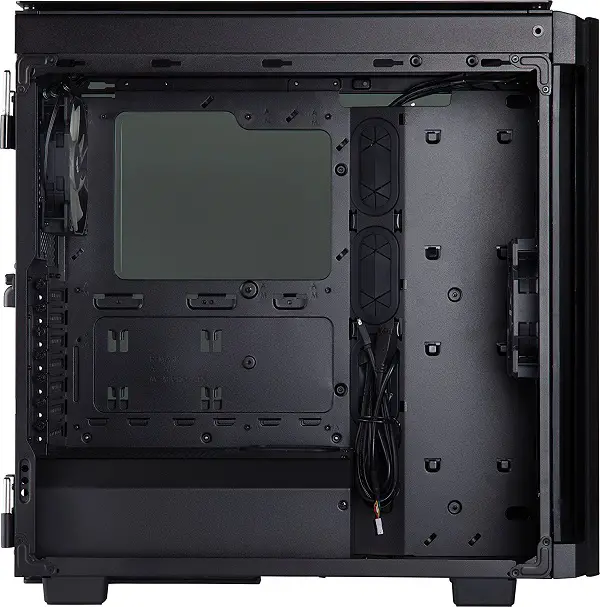 The case comes with 2x 120mm fans pre-installed which are Corsair SP series fans. There is now a PSU shroud cover that will hide all the cables that were previously exposed in the original 570X. The case also features one more routeing hole in the PSU shroud which will make connecting of front panel cables easier than before.
Other than that, the case is the same with the same amount of storage facility at the back with 2x 2.5″ drive bays and 2x 3.5″ drive bays.
"Check out the list of Best Mid-Tower Cases which will provide you with the best value for money"
The original case was criticized mainly because of the problems I mentioned above. The lack of airflow because of very less clearance at the front, the absence of routeing hole on PSU shroud, the lack of coverage of PSU shroud and the absence of meshed top panel made the 570X lacking the potential it was able to perform at.