After Cooler Master announced two brand new keyboards that were mentioned earlier here in this post, we came around Corsair who indeed also added two brand new keyboards to their Mechanical Series which are the all-new Corsair RGB K70 MK.2 & Strafe RGB MK.2.
Both these new models boast new feature and are packed with performance. In term of feature, both the Laptops are almost identical which comes with pre-key RGB lighting, 8MB of onboard memory to save custom profiles, and dedicated keys. But the former i.e. Corsair K70 MK.2 comes with a whole lot of options in the choice of Key types.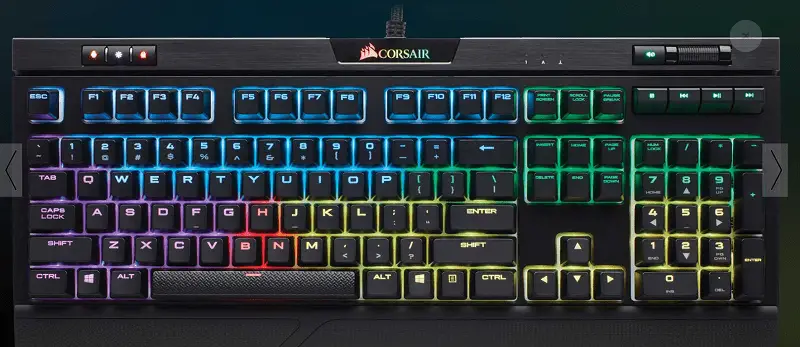 When it comes to making choice of Mechanical Keyboards, the main thing that comes into factor is the type of switch you choose, and it is indeed difficult. Nowadays, a lot of mechanical keyboards on the market only offer one or two switch types but that's not the case with Corsair's new K70 RGB MK.2 as it offers five different Cherry MX key switches to choose from which includes Cherry MX Red: smooth and linear, Brown: light bump, Blue: tactile click, Speed: smooth and fast, and Silent: smooth and quiet. The K70 MK.2 also comes in a brushed aluminum frame and two color options one being Black and the other is a special edition which is Silver SKU. It also equipped with textured FPS and MOBA keycaps, a soft-touch wrist rest, and a USB pass-through port.
Related:- Best Gaming Keyboards under 100 dollars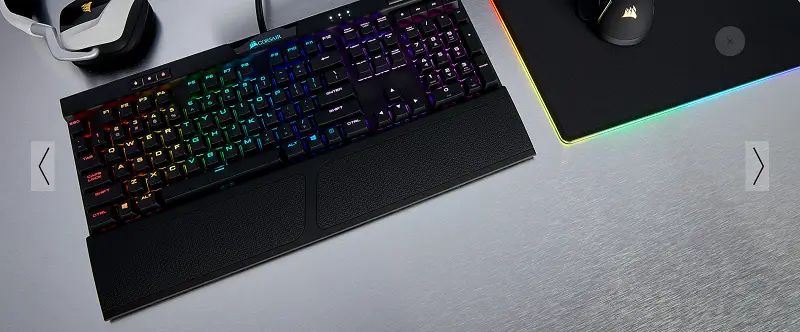 However, the Strafe RGB MK.2 it also has textured Keycaps but the difference in them is that the Strafe MK2 is made of-of plastic instead of aluminum and comes with the option of only two key types which is Cherry MX Red and Silent.
Both the keyboards are available for purchase and the Strafe RGB MK.2 is priced at $140 for the Chery MX Red and $150 for the one that comes with Cherry MX Speed. On the other hand, the K70 MK.2 is priced at $160 for the Cherry MX Blue, Red, and Brown, and $169.99 for the Cherry MX Speed and Silent one.