Crucial is one of the most popular brands for memories and their memories are available at a decent price in different stores. It has produced low profile memories in the past and now it has launched completely re-designed DDR4 memories with better aesthetics.
Crucial has allianced with Asus to make these memories to work the best with Asus TUF gaming motherboards and therefore the look of these memories complements the look of the TUF gaming components from different vendors that include CoolerMaster, Asus and InWin. To make the memories as much as compatible with the TUF motherboards, they have made these memories best for overclocking and are available in two different speeds: 2666Mhz and 3000Mhz.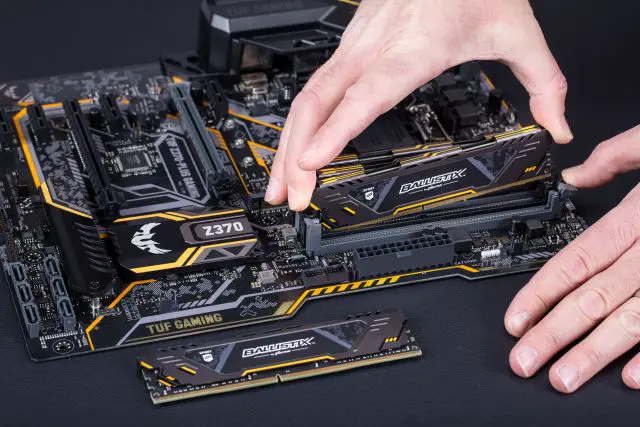 While these clock speeds are not tremendous but they are decent for any high-end gaming machine. When you use them with the Asus TUF motherboards, the theme will match perfectly as the memory modules have a heatsink with the yellow/black colour accents. Crucial has already launched these modules on its official online store from where you can get different kits ranging from 8GB up to 64GB. The 8GB 2666Mhz memory is priced at $92.99 while the 3000Mhz module will cost you $104.99.
Jim Jardine – Director of Ballistix Product Marketing. says, "We're thrilled to collaborate with ASUS, a best-in-class brand, to develop products for the TUF Gaming Alliance. The TUF Gaming Alliance offers enthusiasts a blend of compatibility, durability, and aesthetics – the same qualities Ballistix has been known for since it launched more than a decade ago."