Xtremegaminerd.com is supported by the readers. The purchase you make through our links may get us some commission and doesn't cost you an extra penny.
---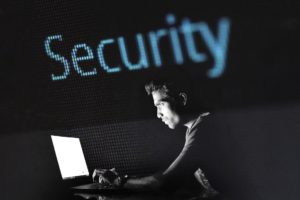 As a computer user, I tend to believe that whatever data or information is kept inside is safe and protected, and, this is because of the standardization of the hardware plus software that is being produced and maintained by various product-based organizations.
We have heard of hacking the software targeted at the data leaks and these things are bound to happen as hackers can find a way by any means like injecting a code, bug etc. Unsure of how hackers can attack hardware? Recently, Spectre and Meltdown were two of the new suspects discovered which has affected a majority of the computers that we interact with on daily basis. Everyone knows that programs are being patched via software that runs on a designed hardware chip and you must have a anti-virus software on your computers to prevent, detect malicious viruses.
Hackers have exploited this  "Hypothetical Execution" which allows them to gain access to the data and the processes that might be active on your computer and this, in turn, causes unwanted side-effects like unexpected boots, a severe drop in the performance of the system.
Researchers have done their investigation and submitted a report with title MeltdownPrime and SpectrePrime: Automatically-Synthesized Attacks Exploiting Invalidation-Based Coherence Protocols from Princeton University describing these attacks as a medium of extracting sensitive data from the user's computer including bank account details.
This hardware issue needs to be addressed and fixed in near future considering the fact that new chips should come with the hardware changes. But according to the research report, hackers can take advantage of Spectre and Meltdown machines and replicate the attacks on computers of the future. In conclusion, hardware fixes seem next to impossible. Check out the full research paper at this link.