Xtremegaminerd.com is supported by the readers. The purchase you make through our links may get us some commission and doesn't cost you an extra penny.
---
Darwin Project, developed by Scavengers Studio just went free to play which is a bold a move taken from the developer's end and it is intended to boost players to make a positive impact for a newly developed game.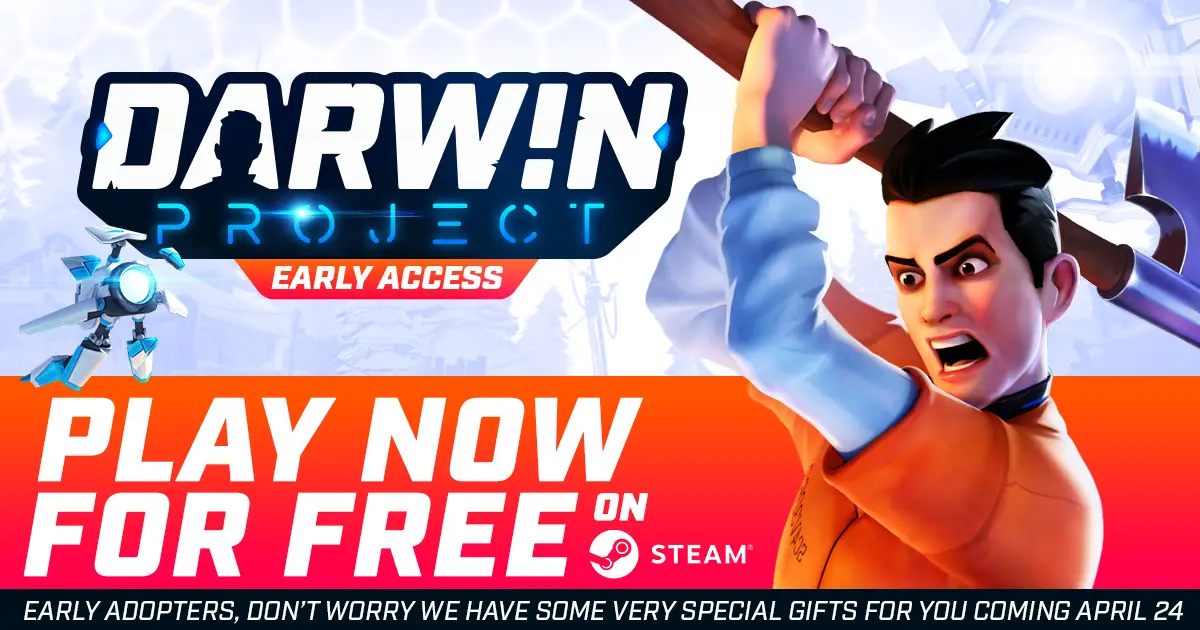 According to the creative director, they were listing to the community since its early access launch and they observed that the members of the community have reported longer queue times and difficulties in finding matches in servers which are less populated. This could be a real problem to the game if it doesn't get enough user and thus to get in new players and maintain a level of activity which ensures players are able to get the most of out Darwin Project, the price tag of the game was removed.
Moreover, those gamers who have already bought the game will be getting free in-game cosmetics added to their inventory on Tuesday which is an act of compensation which will also contain two legendary sets, three legendary axes, three legendary bows, a full jumpsuit collection and five fan gifts. The creative director also confirmed that gamers that going free to play don't mean that Darwin Project will ever sell items which will give a competitive advantage in the game.
If you want to get the minute details of this game you will need to visit this link. The game has spectator tools built into Twitch and Mixer where viewers can vote on what the show director should do next. So if you wanna give this game a try without investing a penny and those who hold their hands off for the amount that was needed to purchase it, well now is your chance to grab it and enjoy in your own way. To get the game simply login into Steam and search for the game then hit Free to Play.