Xtremegaminerd.com is a participant in Amazon Associate Program and is supported by the readers. The qualifying purchase you make through our links may get us some commission and doesn't cost you an extra penny.
---
With the launch of six-cores Intel Coffee Lake CPUs for mobile devices a few weeks back, Dell has now upgraded its Precision family with a few more laptops that will now offer great power with the 8th gen Intel CPUs along with powerful graphics. Dell has announced three Precision workstation laptops in the series which are Precision 3530, Precision 5530,  Precision 7530 and Precision 7730. All of these vary in specs and come with 6 core Intel coffee lake processors.
The 3530 is the lowest model among the family that has a 15.6-inch display with a 1080p resolution along with up to a six-core Intel i7 processor. For its graphics, it comes with up to Nvidia Quadro P600 having 4GB of VRAM. This one is the entry-level workstation laptop in case you don't have enough money. Next one is the 5530 which is much faster and comes with several options for configuration.
5530 can be configured with either a six-core i5 8305G processor or up to a Core i9 processor. There are two versions of this laptop: one is convertible and the other one is standard. It can be equipped with up to 16GB of RAM and up to 2TB of PCI-E Nvme SSD. It comes with a 15.6-inch display featuring 4K Ultra HD resolution that offers better contrast ratios and touch support. On this laptop, you can get up to a Quadro P2000 graphics and up to 32GB of RAM clocked at 2666Mhz.
Coming to the higher models, the base model of Precision of 7530 is somewhat lower in specs than the 5530. It includes a 15.6-inch display with 1080p resolution and up to 4K resolution. You can choose up to an Intel Core i9 8950HK processor on it and for graphics, there are choices between AMD and Nvidia where you can get up to Radeon Pro WX 4150 with 4GB GDDR5 or a Nvidia Quadro P3200 with 6GB GDDR5.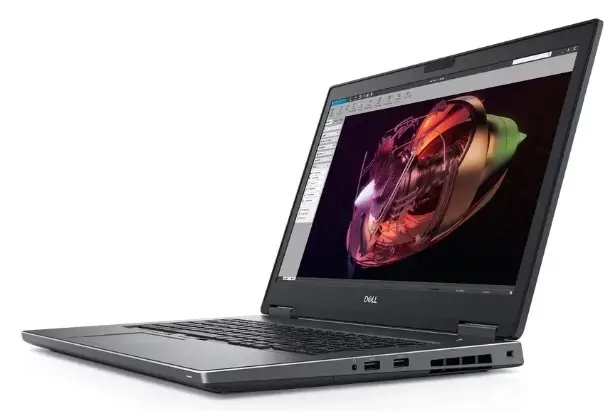 The higher model 7730 comes with a 17.3-inch display that has a weird range of resolution ranging from 900p up to 4K but with powerful graphics processing units which includes either up to an AMD Radeon Pro WX 7100 with 8GB GDDR5 or a Nvidia Quadro P5200 with 16GB GDDR5. This laptop can be equipped with up to 128GB of RAM.
The Precision 3530 is priced starting at $1049 while the 5530 will cost you $1449 for the base model. The other two models namely 7530 and 7730 start at $1119 and $1519 respectively. All of these will be available at the Dell.com store on May 22.