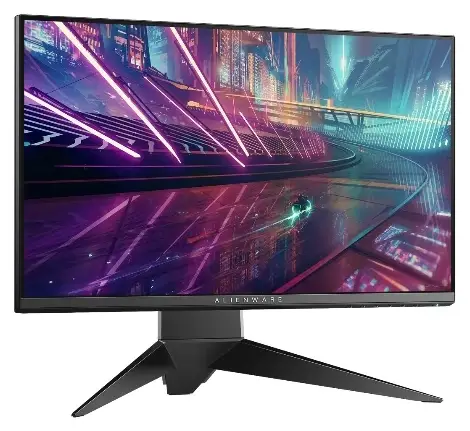 If you are looking for a very high refresh-rate gaming monitor, probably a 240Hz one, then currently Dell is providing you with an opportunity to grab their Alienware 25 Gaming monitor at a cheap price which is one of the best 240Hz gaming monitors currently. Normally, the price of this monitor is $499.99 but Dell is providing it for only $329.99 on its official store from where not only you will get it for $329.99 but on top of that a $100 Dell Promo eGift card.
This gift card will be issued within 20 days after you buy the monitor and should be used within 90 days after issuance. Currently, Amazon has also lowered down its price to $349 which is close enough but you won't get the $100 gift card. Although you can still check out its specs on Amazon if you want to find out if this monitor is good for you or not.
This monitor features a TN panel with 1080p resolution which sports a 240Hz refresh rate with 1ms of response time. It's extremely fast and should go well with games like CSGO where you can actually get more than 240fps. While you may not get 200+fps in every game, it's still suitable for any fast-paced gamer who want to get the best features for the money. There are a lot of 240Hz refresh rate monitors on Amazon right now but it's one of the cheapest you can buy today.
The other one which is even cheaper is the Acer XF250Q which also provides the same features as the Alienware 25 Gaming monitor like 240Hz refresh rate with 1ms of response time and FreeSync technology but comes at $319.90. Other 240Hz monitors with AMD FreeSync will cost you more than $400. Among them are ASUS ROG Strix XG258Q costing $431.99 and ViewSonic XG2530 which costs a little less than $400.