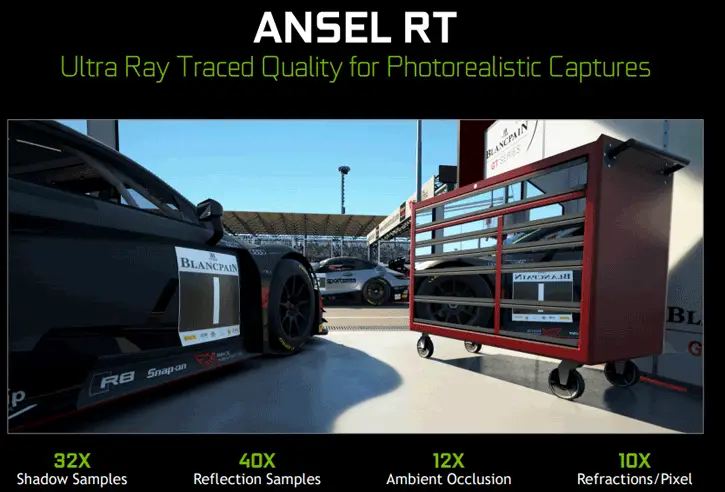 Soon after the release of the Nvidia's latest RTX GPU series the computer world has been blown away by a huge storm as according to Nvidia, an RTX series GPU is equivalent to 10 numbers of 1080ti GPU which is presently the most fastest GPU as RTX series is not shipped yet.
Nvidia will soon be updating its GeForce Experience program so that it became compatible with the advanced feature of the latest RTX series and the screen grabbing feature should be coming with it. The latest GPU's will be equipped with Tensor Cores which power and accelerate AI features required for gaming. Ansel RTX's new feature, AI Up-Res, uses these Tensor Cores to apply AI-enhanced the resolution so you can save your NVIDIA Ansel in-game photos at up to 8K which is really an amazing development in the field of technology.
Ansel RT, GeForce RTX graphics cards feature dedicated ray-tracing processors called RT Cores, which accelerate and deliver real-time ray tracing for games as Ansel RT create ray traced Ansel photos with the highest-possible fidelity which will amplify the output images to a much higher output.
When you will be inside of a ray traced game and you are using your free camera the game will use the in-game graphics settings and the moment you will stop the movement, Ansel RT will amplify the level of ray tracing and will provide you the amplified visual  by increasing refractions per pixel by 10X, Ambient Occlusion samples by 12X, shadow samples by 32X, and reflection samples by 40X.