Xtremegaminerd.com is supported by the readers. The purchase you make through our links may get us some commission and doesn't cost you an extra penny.
---
Ubisoft is returning with its one of the most popular series i.e. the Far Cry series which started with Farcry 1 back in 2004 and from that time onwards this title has been able to provide new games following the same series title "Farcry", their latest edition was Farcry 4 back in November 2014, though another edition was released in the market back in Feb 2016 which is not the part of the original series and thus named as "Farcry Primal". Now in 2018, they are going to release their latest addition to the series which is "Farcy 5". The game was initially set to be released in February 2018, but Ubisoft delayed the launch and now it is set to be released worldwide on March 27th, 2018.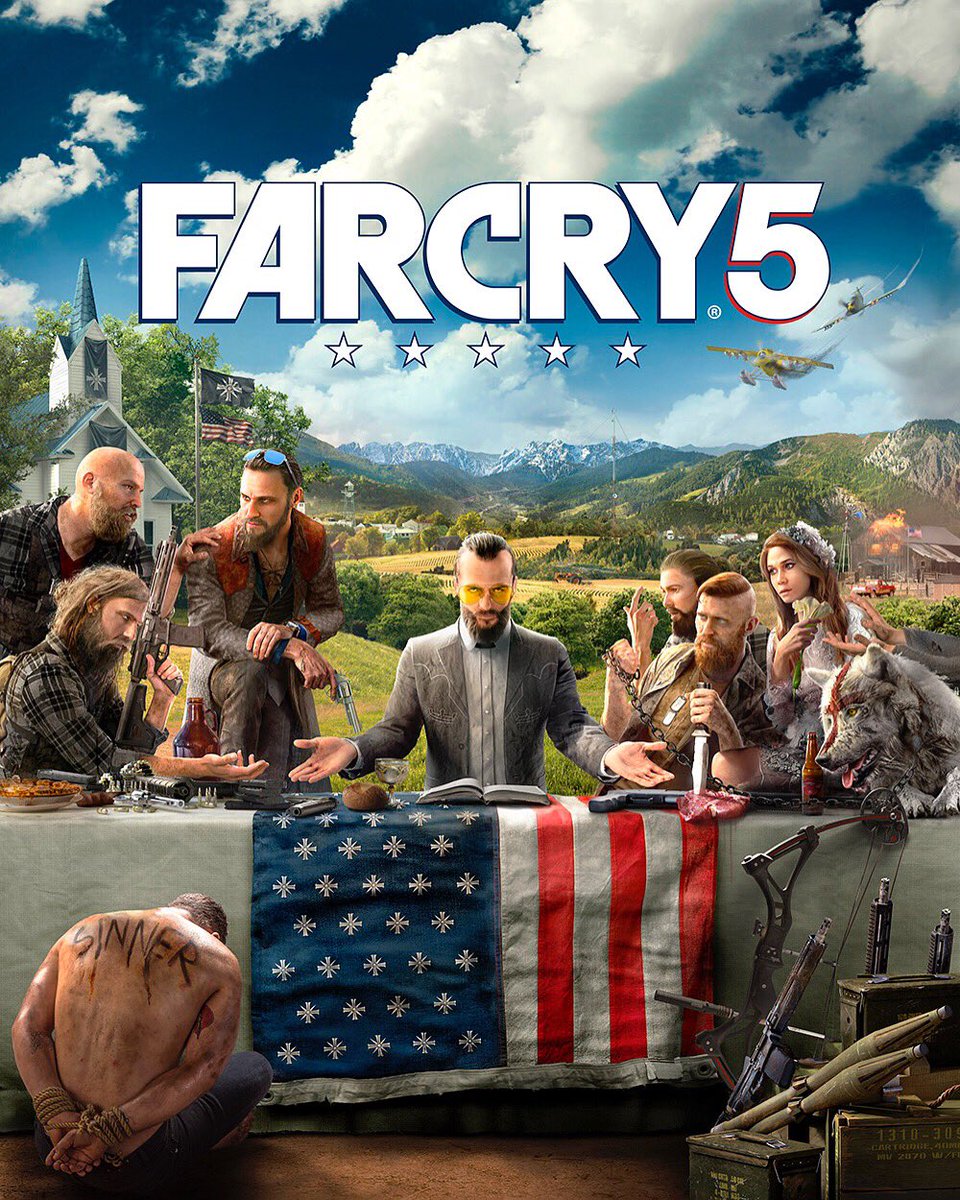 The game is set in with a modern-day scenario in Montana which is a western state of the United States, Far Cry 5 is set in Hope County, Montana.  Montana, being a real western mountainous state of the United States, Hope County is a fictional resemblance to Montana. Thus a user can anticipate lots of large open plains, mountains, snow-covered peaks, glaciers, huge rivers, lakes, and woodland inside the game.
Far Cry 5 is bringing the most popular villain in the gaming universe, Vaas through its season pass. As per Ubisoft, Far Cry 5 season pass owners will get Far Cry 3 Classic Edition.  The game is going to be free for Far Cry 5 season pass owners and will be available four weeks prior to going standalone in Summer 2018. The Far Cry 5 Season Pass will also include three story packs, Hours of Darkness: Players will travel back in time to Vietnam to battle against Vietnam Soldiers, Dead Living Zombies: Where players will be fighting against Zombies & Lost on Mars: Where players will leave Earth and will face battles in Mars.
With all those happy news there is one sad news also which is Console users having Far Cry 5 Season Pass will be receiving the Far Cry 3 Classic Edition, which will be available to season pass holders four weeks prior to its standalone launch in summer 2018 on PlayStation 4 and Xbox One. But the exclusive re-birth of the notorious villain VAAS can only be experienced by console users as Ubisoft has not yet confirmed the same for PC. Hope will we see VAAS in PC soon. So are you ready for the action or as per VAAS "Did I ever tell you what the definition of insanity is?"