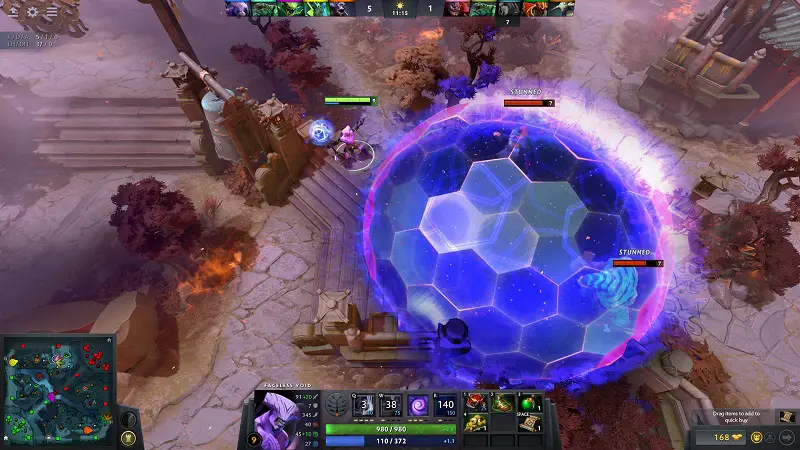 Well, bois its time to fasten your seatbelts as finally after a long wait of speculation and rumours it has been confirmed by DOTA 2 that the Battle Pass 2018 is definitely coming and the most interesting part of it is that it's going to hit officially tomorrow.
Tomorrow… pic.twitter.com/AKYERMk1Pb

— DOTA 2 (@DOTA2) May 7, 2018
With a recent post a few hours earlier, it has been confirmed that Battle Pass will come. Many of us thought that with the addition of all new feature: The DOTA Plus, which arrived in the month of March 2018, we won't be seeing any Battle Pass this year and there was a numerous debate on this occasion. Many of its fans criticised this decision as to them DOTA Plus is of no use at all.
"Check out our recommendation for best budget graphics cards"
Being a DOTA 2 player myself, I also agree on the fact that DOTA Plus is nothing of importance to old players who are familiar with the heroes, however, it is quite useful for the new players because it helps them to know which items they should build depending on the lane they decided to play. Also DOTA Plus help to make them aware of which counter heroes they should pick. But the sensation of Battle Pass can't be quenched by the DOTA Plus.
The Dota 2 International 8 is just around the corner now and DOTA 2 gamers are gearing up for the blockbuster event as it is considered as one of the most premier esports events, which comes with the highest prize pool among the other competitive games and the prize pool is created from the gamer who buys the Battle Pass. Moreover, Battle Pass brings with it brings with some exclusive skins and new immortal treasures, terrain and more. However, there is no official confirmation about what items we will be seeing in the Battle Pass 2018 and the only way to find out is to wait for a day.
So are you ready for the Ti18, if you are not you should be. Tomorrow it is going to be a huge day for many of us.