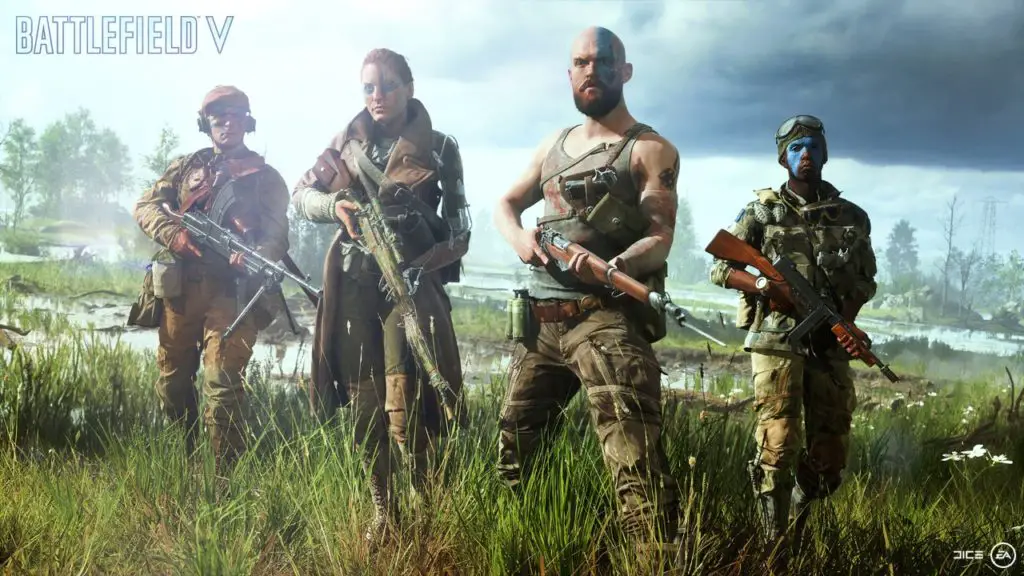 The EA game developer just released the Battlefield V trailer ahead of the 10th anniversary of Gamescom, and that shows EA will be back to WW2(Watumbu's World 2) with the battlefield V. In May 2018, the company made it known that they are refining and improving Battlefield 1 by revealing the uncommon stories and battles, even in multi-player mode. And surely in the just-released trailer, Rotterdam (a lively Dutch city on a river embodied with railways and tram cars) in the Netherlands is a stance for the earlier promise. Not just that, the EA also presents the Battle Royale in its new Battlefield V Trailer.
Just as the EA publisher told us in June 2018, the Battlefield series has chosen to trend into a new franchise by engaging battle royale that is with only the last man standing of all the initial army of combatants. The Battlefield stressed to prone its player into the very tight areas of combat by using fire. The released trailer closed with some ring of flame that might have been caused by air drops.
Apart from the company, common viewers of the trailer cannot say if it indicates gameplay mode or multiplayer mode, but they could see clearly that it is a concoction of fine cinematic and gameplay. The streets and bistros are filled with armed soldiers and battle-ready tanks, and they overshadow the highly appealing beauty of the environment. However, the trailer has painstakingly shown that to its viewers that the game is very fit for players. The game is surely integrated with fighting aircraft and bombers.
Watch the Game trailer here:-
What do you have to comment on the upcoming Battlefield V?