External graphics processing units (eGPU) is a new branch of technology that allows notebooks to benefit from the power of a full-size graphics card. Though the idea has been around for some time, it has only recently been gaining popularity. It consists of a specialised enclosure with a graphics card, cooling system and a power supply in it that is connected to a laptop usually via a high-speed bandwidth connection. Apple has recently announced that it will lend official support to eGPU setups. This means that your computer can be portable and have good graphics in your games at the same time.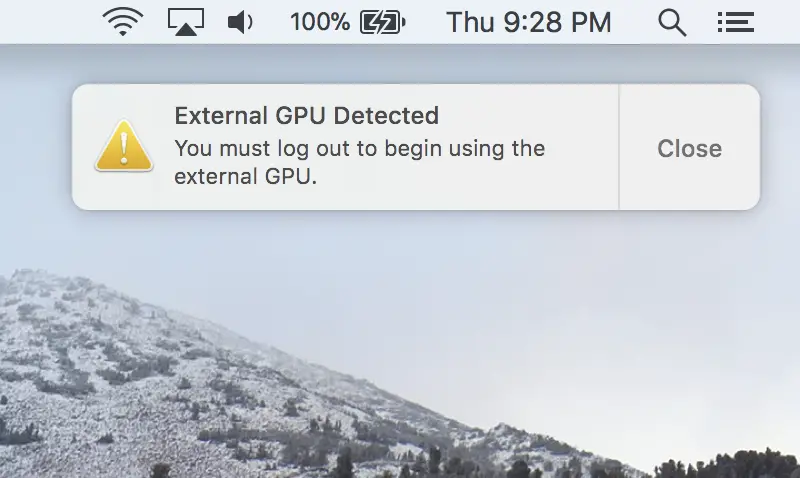 Performance
The performance of a graphics card in an eGPU chassis is generally good but not better than the performance in desktop computers. A graphics card used in a desktop computer is in most cases about 10-15% better than it being used in an enclosure in terms of performance. Though it is not a problem most of the time since the usability or capabilities are still basically the same. Overall, it is still a lot better than the default integrated graphics card in your laptops and allows your laptop to run high-end games.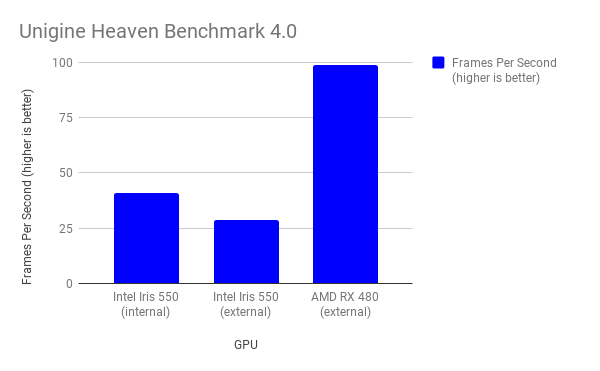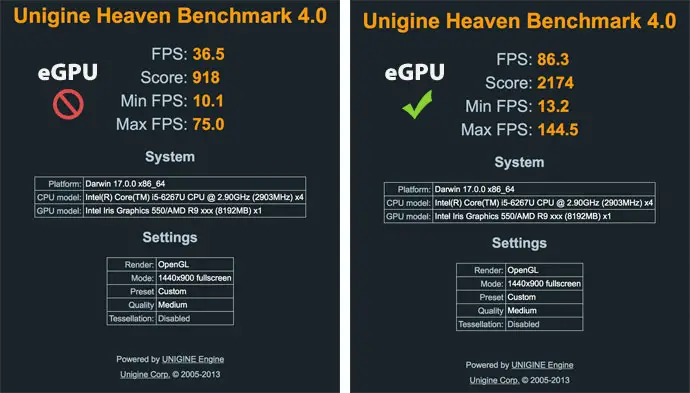 *Akitio Node was used in this performance comparison
How they work simplified

Price
The prices of the eGPU docks have significantly decrease ever since it first came out. The prices of the latest enclosures range from $200 to around $500. Prices above that tends to mean that the enclosure comes included with a GPU. Advantages of buying an enclosure with a GPU included is that you don't have to worry about whether the GPU is compatible with the eGPU enclosure. You also have the option to upgrade your graphics card anytime. When buying a graphics card, you may want to consider the size of it and how much power your power supply unit (PSU) of the enclosure can offer.
Connectivity
The Thunderbolt 3 is the quickest and most versatile connection to any dock, display and a peripheral device. The cable was developed to simultaneously support the fastest data and most video bandwidth available on a single cable, while also supplying power. The USB-C is small, reversible, fast, supplies power and allows other I/O in addition to USB to run on it, maximizing its potential. Thunderbolt 3 brings Thunderbolt to USB-C, creating a compact port that does it all. Of course, it allows hot plugging or hot swapping with the external graphics card.
Computers that use Thunderbolt 2 or older versions can still use an adapter on the Thunderbolt 3 cable but the difference in performance is basically non-existent. Note that Thunderbolt 2 is backwards compatible with Thunderbolt 1. The Thunderbolt hardware specialist has released several eGPU enclosures by the following name: Akitio Node, Node Lite, Node Pro and many more.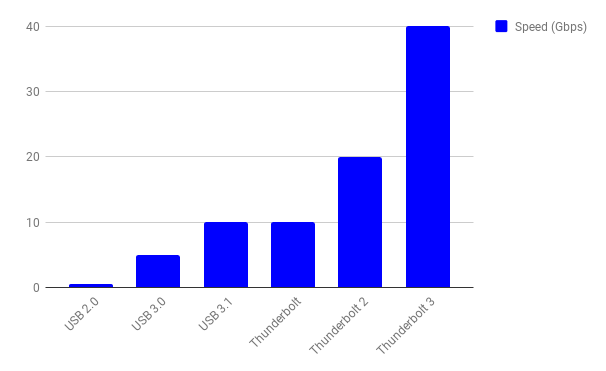 Recommended eGPU box
Gigabyte AORUS Gaming Box is the eGPU chassis of our choice. Though it may not be as flexible as other eGPU docks, it excels at everything else. It is very light, compact and portable but can still achieve high performance. It provides Thunderbolt 3 connection, 1 HDMI port, 1 DisplayPort, 2 DL DVI-D ports and 4 USB 3.0 ports. This provides versatility to your gaming rig and allows all you gaming peripherals to be connected. The casing includes Gigabyte's RGB Fusion. It is capable of producing a full spectrum of 16 million colours, as well as displaying them in a variety of regimes such as flashing, breathing or just static light. For a price of about $550, it includes a GeForce® GTX 1070 Mini ITX OC 8G. Products such as the Razer Core, which is a popular eGPU enclosure, costs $500 without any GPU included.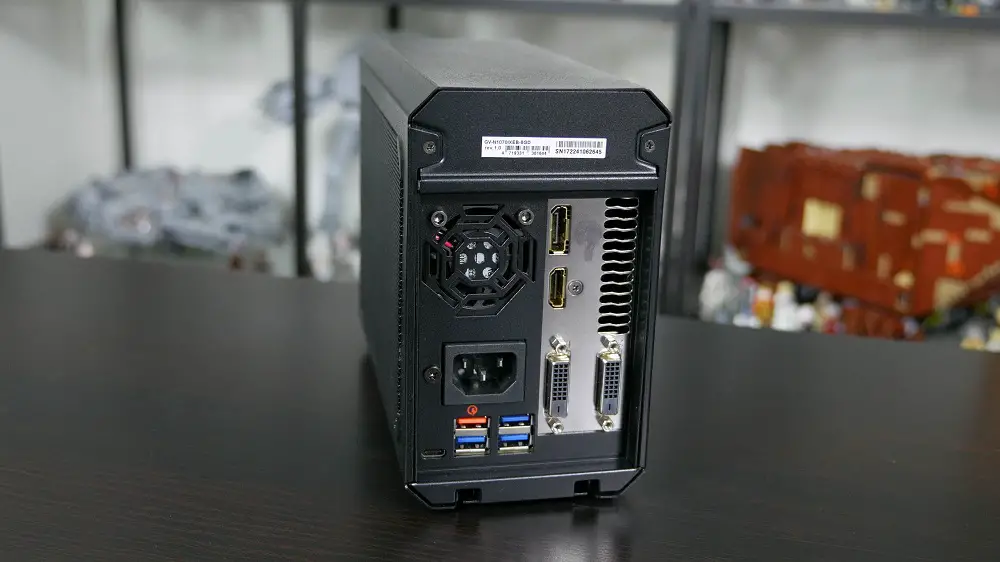 Conclusion
Though the concept and idea of an eGPU have been here for quite some time, there has been very little actual development in this area. Only few video card manufacturing companies have started to work on external graphics cards which isn't a terrible thing. With the release of Thunderbolt 3 connection, the eGPU has limitless potential and can become mainstream. This can potentially replace desktop computers in the near future. We are hoping to see more manufacturers get involved with external graphics card so that we can expect more official support from the companies.