EK is famous for its water blocks for CPUs and Graphics cards because of the quality of products they manufacture. The Slovenia-based manufacturer has now extended its product range to the workstation computer parts bringing water blocks for the Skylake-based Xeon and Skylake-E HEDT CPUs.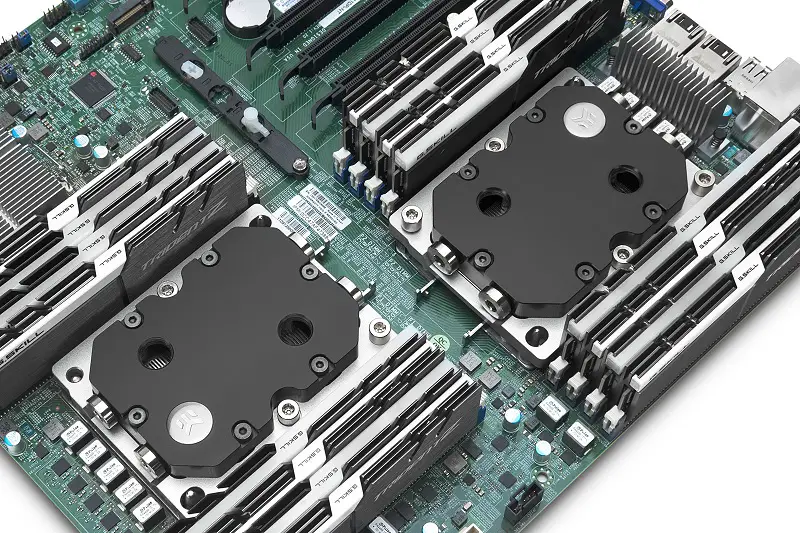 Servers and workstations work 24/7 and their parts need to work properly all the time. Computer parts become hot when running continuously especially those which are running 24/7. EK has announced the water blocks for the latest Intel Xeon and HEDT CPUs which replaced the older generation of workstation processors.
The Socket on which these blocks will fit is the LGA 3467 which is much bigger than even the Intel LGA 2011-V3. EK says that it has manufactured these water blocks from scratch to fulfil the requirements of such systems.
Related:- Best CPU Coolers
These blocks also have the integrated multiple connectivity options for server rack requirements. The EK-Annihilator EX/EP CPU block has a total of 6 ports for connectivity among which 2 are located at the top and 4 are located at the sides which you can see in the image below.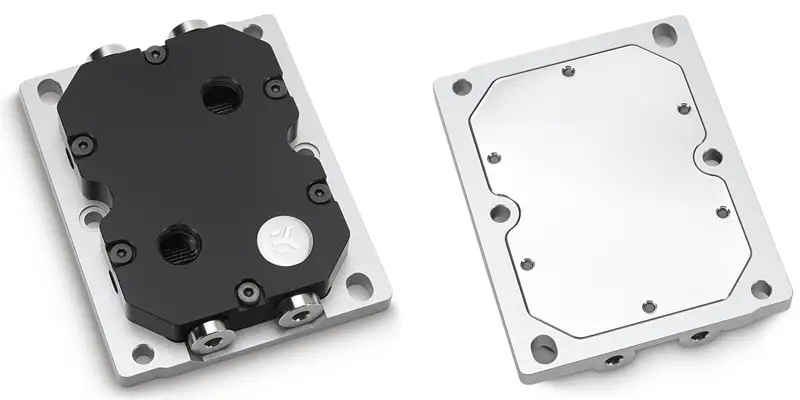 Annihilator EX/EP CPU block features a precisely machined Copper base for better heat conductivity and is said to be made up of the purest Copper available. The base is nickel electroplated and the top is made from CNC machined from durable black POM Acetal.
The water block is available for purchase on the official EKWB store and is priced at 139,90€ with VAT included.