EK announced on 23rd Feb that it's going to soon start shipping the water blocks for the world's fastest graphics card, Titan V in a few days. EK has produced a few water blocks for this new beast so that it can perform cooler and better for more performance. Already, Titan V is very expensive sitting at $3K, but when you are going to buy that, it's preferable to buy a water block for maintaining good temperatures.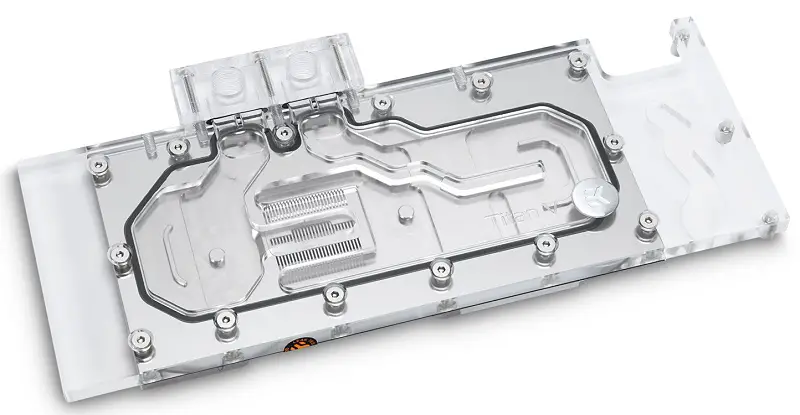 The EK-FC Titan V full cover GPU water block will help in getting full computing power from the Volta based graphics card while making the system silent overall. The block is made in such a fashion that it will directly cool down the GPU, HBM2 memory and VRM because they all will be in direct contact with the water block. VRM is also among those sections which generally get less cooling but cooling it makes overclocking better.
EK-FC Titan V water block also has central inlet split-flow cooling engine design, which works flawlessly with reversed water flow without adversely affecting the cooling performance. Such design according to EK "offers great hydraulic performance allowing this product to be used in liquid cooling systems using weaker water pumps."
The base of this water block is made up of nickel-plated electrolytic copper and the top is made up of either acrylic or POM Acetal material. Screw-in brass standoffs are also pre-installed for hassle-free installation.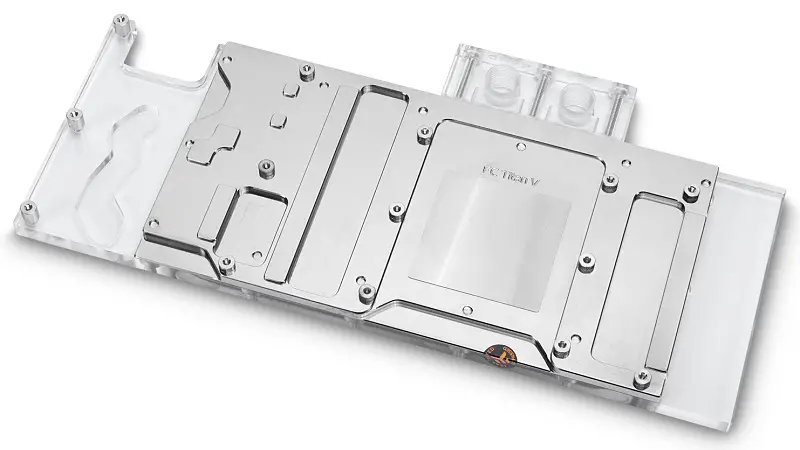 EK is also providing a single slot I/O bracket for the card which will replace the original dual slot in case you want to set up multiple graphics cards to maintain enough clearance. The following table lists out the different versions of the water block and their prices.