EK is a very popular manufacturer which produces high-quality liquid cooling parts and among them is the Monoblock for the motherboard that cools down the CPU as well as the VRM section.
EK has today launched the Monoblock for the AM4 motherboard which is the MSI Performance X470 Gaming Pro Carbon for taking the overclocking to the next level. This monoblock is bringing aesthetics along with the performance you would want in order to overclock your CPU to the full potential. The X470 chipset is great for the unlocked Ryzen 2nd gen processors like Ryzen 2600X and Ryzen 2700X which are very powerful in gaming and multitasking.
The monoblock will feature an inbuilt RGB LED strip which will illuminate your RIG while cooling your CPU. The monoblock is huge enough to cover the chip as well as the VRM section so that you get incomparable performance. The base of this monoblock is made up of nickel-plated electrolytic copper while the top is made up of top quality acrylic glass material. EK has redesigned the cold plate so that the heat from the CPU can be dissipated efficiently as the base will be in better contact with the IHS of the AMD CPU.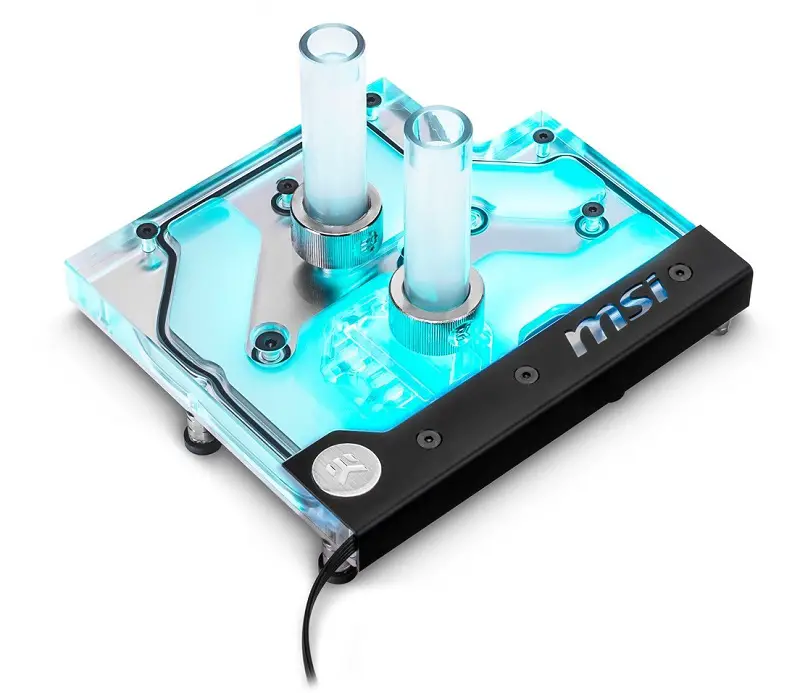 Now coming to the aesthetics part, it has an Inbuilt RGB LED strip that can be connected to the motherboard 4-pin RGB LED header and can be controlled using MSI Mystic Light SYNC software. The LED strip cover can be easily removed from the place for adjusting the cable orientation.
EK has launched this monoblock on their official store and is now available for 119.95€ or $154.99 with 2 years of warranty.
Offer Till 31st March