EK is a famous Slovenia based computer manufacturer which has produced great water blocks for CPUs as well as GPUs. The company recently launched a pre-built system service where you will get the Fluid System that is water cooled and now the company has launched the updated water block for EVGA GTX 1080 Ti FTW3 graphics card which will be compatible with EVGA GTX 1080 Ti FTW3 based graphics cards.
The new water block is designed in such as way that it cools down the GPU, VRM and VRAM section directly as the water directly flows over them making heat dissipation effective. Due to this, it will be easy for overclockers to overclock the graphics card while maintaining good temperatures. The water block features an inlet split flow cooling design for best cooling performance which works well in the reversed water flow too without affecting much of the performance. This makes it a good choice even though it is connected to a weaker pump.
The water block has a nickel-plated electrolytic copper base and the top is CNC that machined out of high-quality acrylic material. There are rubber O rings that make the sealings perfect and there is a special plastic cover over the terminal which clearly shows which graphics card you are using.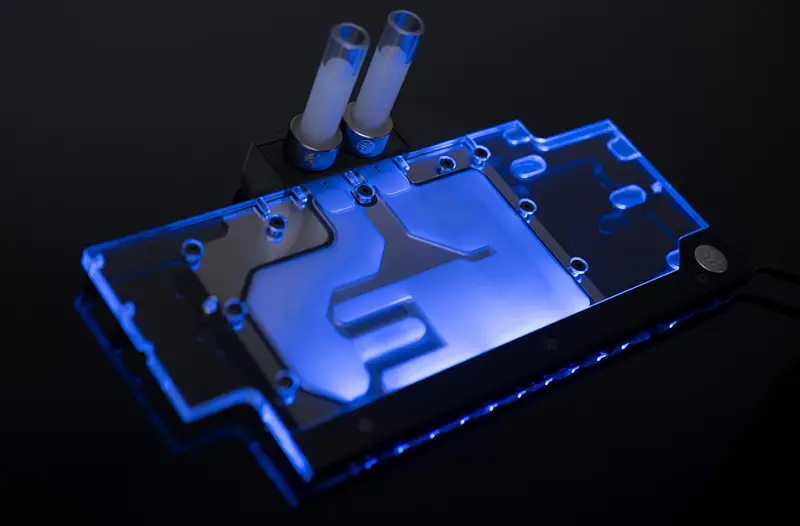 As the era is of RGB, this water block is also equipped with RGB lighting and fortunately, it is compatible with all the RGB Sync software that come with different motherboards manufactured by different OEMs. The MSRP of this water block is set at 149.95€.