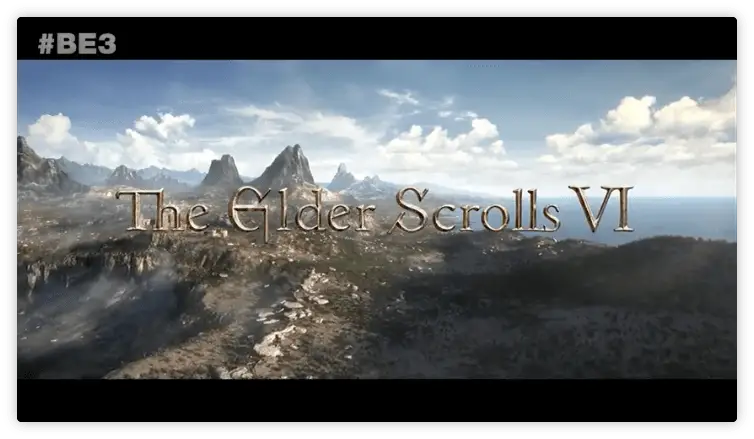 Earlier before the advent of E3, Bethesda already teased Fallout 76 and during the event, it came to many gamers as a big moment of happiness when Bethesda announced that the next instalment of Elder Scroll V which was released way back in 2011. And after seven long years, we are finally able to hear about the next part which is Elder Scroll VI. The teaser is provided below but be warned, it's too short to reveal anything.
"Top B350 motherboards we recommend for Ryzen"
Bethesda's video teaser for the upcoming games let us a glimpse of what to expect from them and in that very short video "00.37" seconds to be exact we see a region which has a vast mountain range which is covered in fog and then slowly it travels to a landmass where a fort can be seen along with ocean on another side. The visual details are quite extraordinary.
In 2016, Bethesda Studios released Elder Scroll V: Skyrim Special Edition which contains  all-new features like remastered art and effects, volumetric god rays, dynamic depth of field, screen-space reflections, and much more and after having a look at this remastered edition and the announcement teaser, it can definitely be said that the upcoming title will require a high configuration setup to be able to play it.
However, no further information on the game such as where the game will be set up or what story to be expected from it. And further, they didn't provide any information on the release date either which means it will take long before we see it in action.