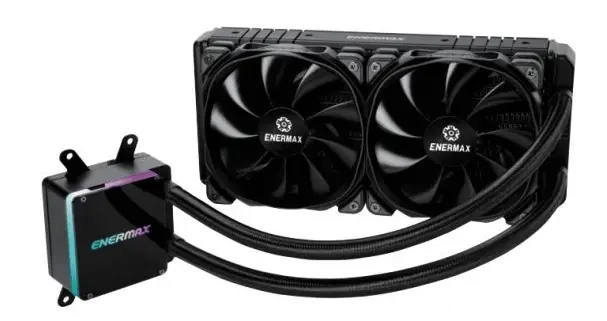 Enermax, a company popularly known for power, innovation, and design, is about to release a new product called "AIO Liquid Cooler TRII 240". Guess when! Soon! As the price of the AIO Liquid Cooler TRII 240 remains untold and it is yet to be on the market. The cooler is another good addition to the Enermax's catalogue and is targetted towards the overclockers and enthusiasts.
Operation
So, what does this AIO Liquid Cooler bring to the table? Enermax TRII 240 is engineered for AMD Threadripper, optimized for TR4 Socket, and accompanied with RGB Control box. The Liquid cooler has a 240mm water block container, 120mm two-lengthened fans, a 32-core processor, and a water pump that aids the very fast movement of 450 litres of water around some heat in an hour. Thereby helps to cool off at least 500 watts of heat. That's great, right?
Design
It has a cold plate made of copper. Its water pump is of ceramic Nano PI bearing, 100000 hours MTBF, 3000 RPM motor speed, and 12 volts. The Liquid Cooler has 0.4 Amp RGB Led and a radiator made out of aluminium with a dimension 274 x 120 x 39 mm. It is also accompanied with a 400mm Polyamide (PA) rubber tube. The AIO Liquid Cooler is warranted for 2 years.
The AIO Liquid Cooler TRII 240 is expected to be released next week. Be reminded of the price of its previous model is €139. Do you have any comment on Enermax and its new liquid cooler? Drop it at the comment box below.