Xtremegaminerd.com is a participant in Amazon Associate Program and is supported by the readers. The qualifying purchase you make through our links may get us some commission and doesn't cost you an extra penny.
---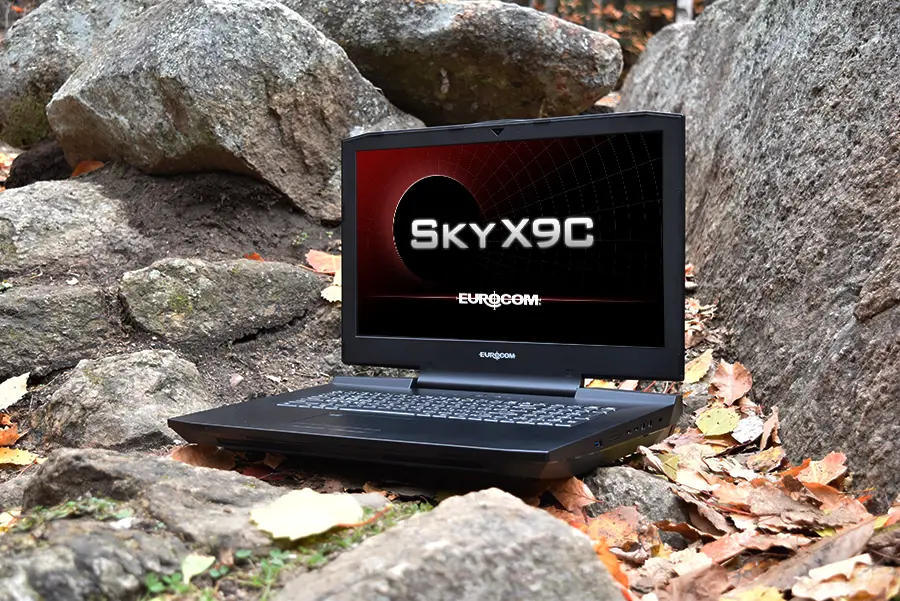 Eurocom, one of the leading brand for manufacturing laptops has announced that they will be upgrading their Sky X4C, X7C and X9C laptops to support Intel's upcoming Core i9-9900K processor, 128GB of memory and in they might update the GPU with the latest release from Nvidia.
Eurocom is well-known for their highly customizable laptops and each of the products is heavily engineered. Hardcore users or Gamers or PC Enthusiast often avoid getting their hands on a high configured laptops as after a few years of use they tend to become outdated. But Eurocom's laptops can be upgraded like that of a desktop.
The company's updated Sky X4C, X7C and X9C laptops feature an LGA1151-based socket which is equivalent to that of a desktop motherboard and they are ready to be equipped with Intel's Core i9-9900K and Core i7-9700K processors based on the Coffee Lake microarchitecture, manufactured on Intel's 14nm++ process.
These laptops are also equipped with a second-generation Mobile PCI Express Module that allows a user to easily change their graphics card and use any one of their choices. Eurocom's Sky X4C is 15.6″ standard laptop and comes with a single graphics card, the Sky X7C is a 17.3″ laptop and is aimed for those users who need some more space and last but not least the X9C is  also a 17.3″ laptop but it is aimed at hardcore users and can house 2 GPU in an SLI configuration. All of these laptops will be available by October 2018 and to know more about these laptops check out their official website.