You probably never heard of a mechanical keyboard from EVGA except if you know about the Z10 keyboard from EVGA which they teased in the Computex 2017. This time they are soon releasing their first mechanical keyboard in the market and the news is official as the Global Product Management Director at EVGA, Jacob Freeman has confirmed this on Twitter with a tweet showing some part of the keyboard.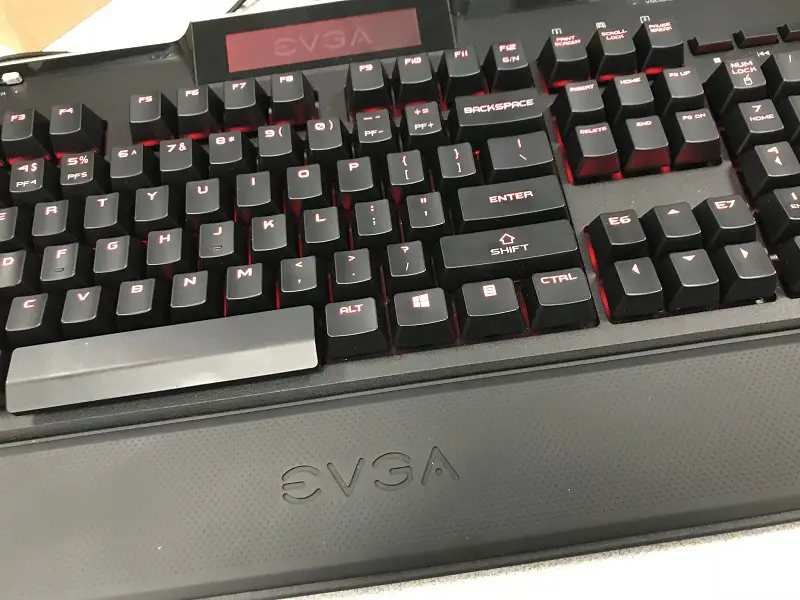 The keyboard above is the Z10 mechanical keyboard. It looks more like the Corsair K63 in its design and keys. The text of the letters and the Red LED backlighting is similar to the K63 but there are several other features on this keyboard not present on any other. One of the unique features is the LCD display at the top which can be used for monitoring the system vitals like CPU temp, Graphics card Temp etc. All though I am not 100% sure about it as it is the speculation of some but looks like it can be real especially when Tomshardware reported this.
"Surely Keyboard/Mouse are best for gaming but Controllers have their own fun"
Jacob Freeman in the comments section of his tweet confirmed that it's in Mass Production and is coming soon to the market. The pic above is of his keyboard and he is using this. This keyboard will have Kailh Brown or Blue switches but it's not known that if it will have RGB lighting or just RED LED backlight as shown above.
The keyboard has two horizontal sliders that are there for two different purposes. One is for adjusting the brightness of the LED backlighting and one is for volume. The spacebar stands out on this keyboard as it is completely different from the other keys extending downwards with a little different colour which looks like metallic grey.
The keyboard also has a wrist rest pad which is removable.  Let's see how much time will it take for this keyboard to come to the market and how much it will be priced.
Offer Till 31st March